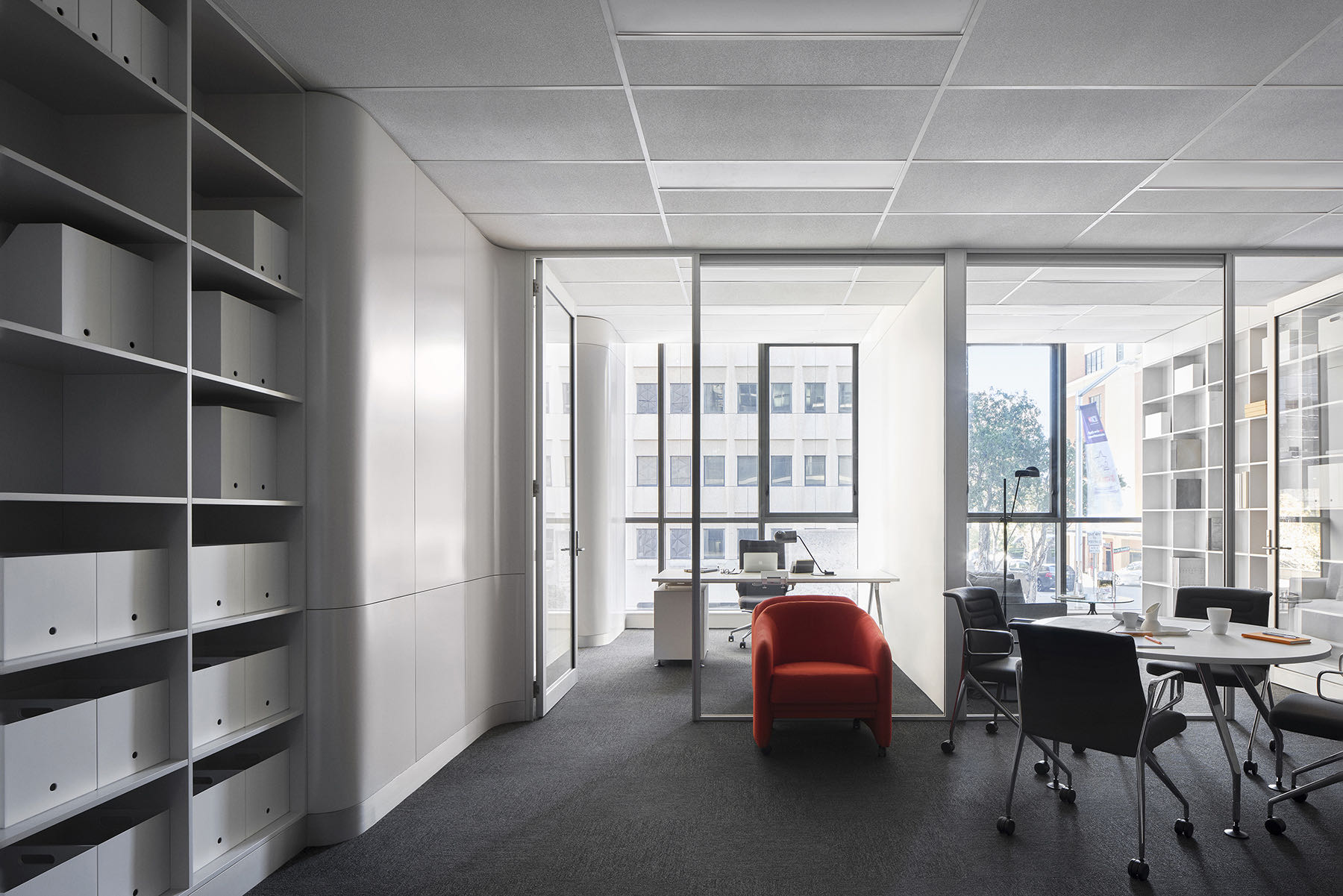 A Look Inside Intercommercial's New Sydney Office
Consulting firm Intercommercial recently hired architecture and interior design firm Ian Moore Architects to design their new office in Sydney, Australia.
"A number of irregular sized columns and misaligned walls, coupled with an external curtain wall that is not aligned with the space, made a regular plan layout extremely difficult. A concept of thick storage walls to the sides of the space was developed, with a series of subtle curves introduced to disguise the irregularities. This storage joinery also has a number of different expressions, open pigeon-hole shelving, bookshelves, concealed storage and fixed panels to the face of columns.

The curved panels allow a visual flow to the sidewalls, which softly transition to the glazed partitions of the cellular office spaces. The modest budget was spent primarily on this joinery and new furniture, while the existing lighting and air-conditioning grilles were rearranged within the existing ceiling to suit the new layout. The new joinery was coloured a light grey to closely match the natural anodised aluminium window framing and two 1970s tub chairs in red fabric were reused from the client's previous office to provide a small burst of colour. The final element is a mid grey linen curtain to provide privacy from the communal corridor," said Ian Moore Architects.
Location: Sydney, Australia
Date completed: 2020
Design: Ian Moore Architects
Photos: Romello Pereira