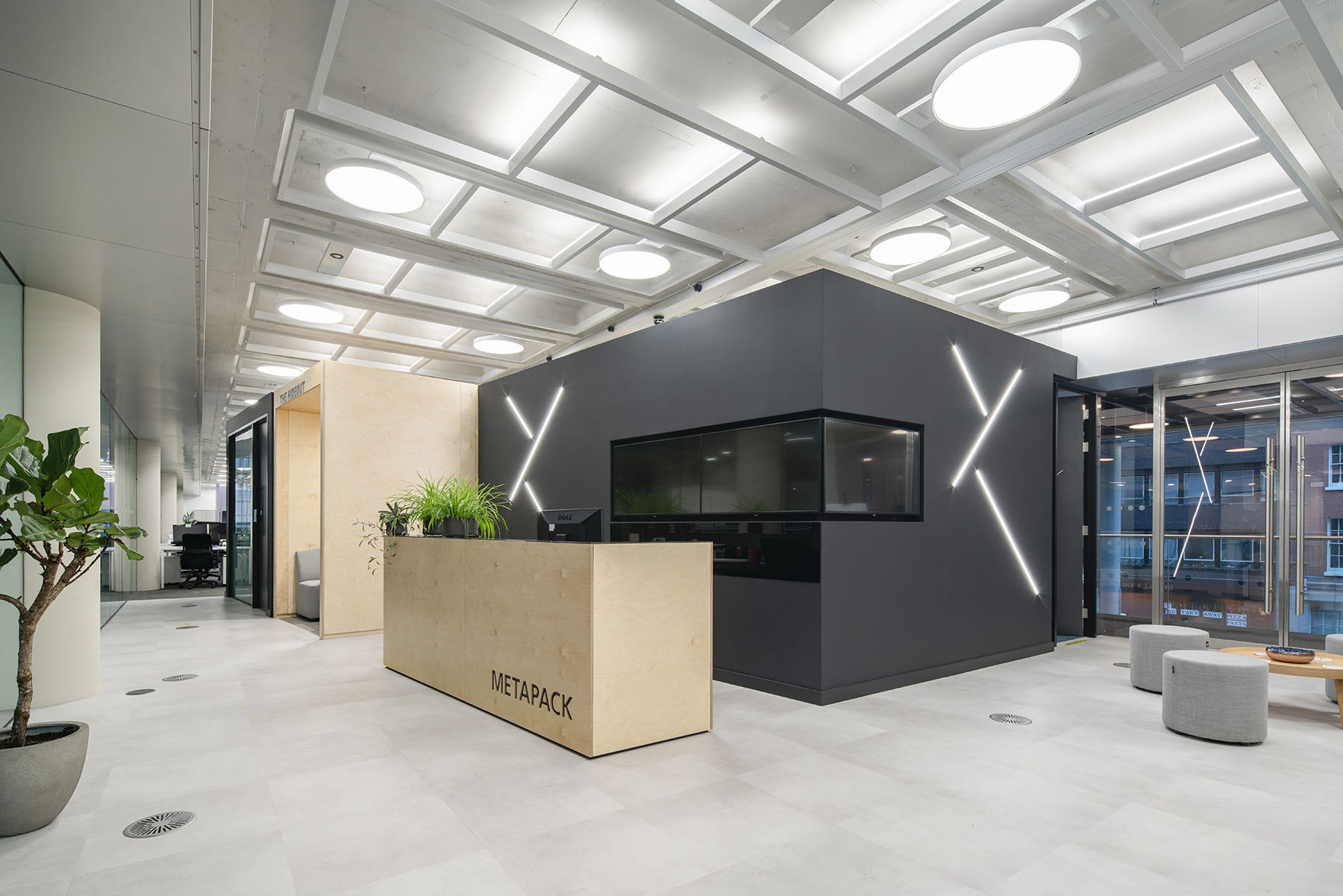 Inside The New Offices of Metapack in London
Software company Metapack recently hired workplace design firm Morgan Lovell to design their new office in London, England.
"We partnered with Nutmeg Studios to create an office design that provided a true destination workplace for Metapack's staff. The brief was to create a fluid space that broke the grid of the building, provided a balanced working environment that allowed the company identity to shine through.
Technology and industrial design often go hand in hand, so we embraced this theme throughout the office design. As you move around the space, the exposed concrete ceiling, black metal framework and natural wood finishes set the scene for this cool and fast-paced tech workplace.
Finishes like the binary code manifestation, striking angular lines, along with the stark black and recycled timber theme, give the space a distinctly unique feel. They help re-enforce the unique identity we sought to create that reflected the business' personality.
The brief was centred creating a destination workspace that broke the lines of the building. The floorplate presented us with the opportunity to create an office design that gave people a variety of work settings, along with unexpected nooks for group or private working. We truly embraced 'break the lines of the building' and featured stylish offset angular lines throughout the design.
From the moment you step into the space, you're met with angular lines behind the reception desk. This theme is continued throughout the fit out, providing a stylish touch as we blended different flooring and wall styles together. Even the meeting room manifestation features a geometric pattern, while the suspended ceiling in the breakout space is offset from the concrete waffle ceiling," says Morgan Lovell.
Location: London, England
Date completed: 2020
Size: 12,500 square feet
Design: Morgan Lovell