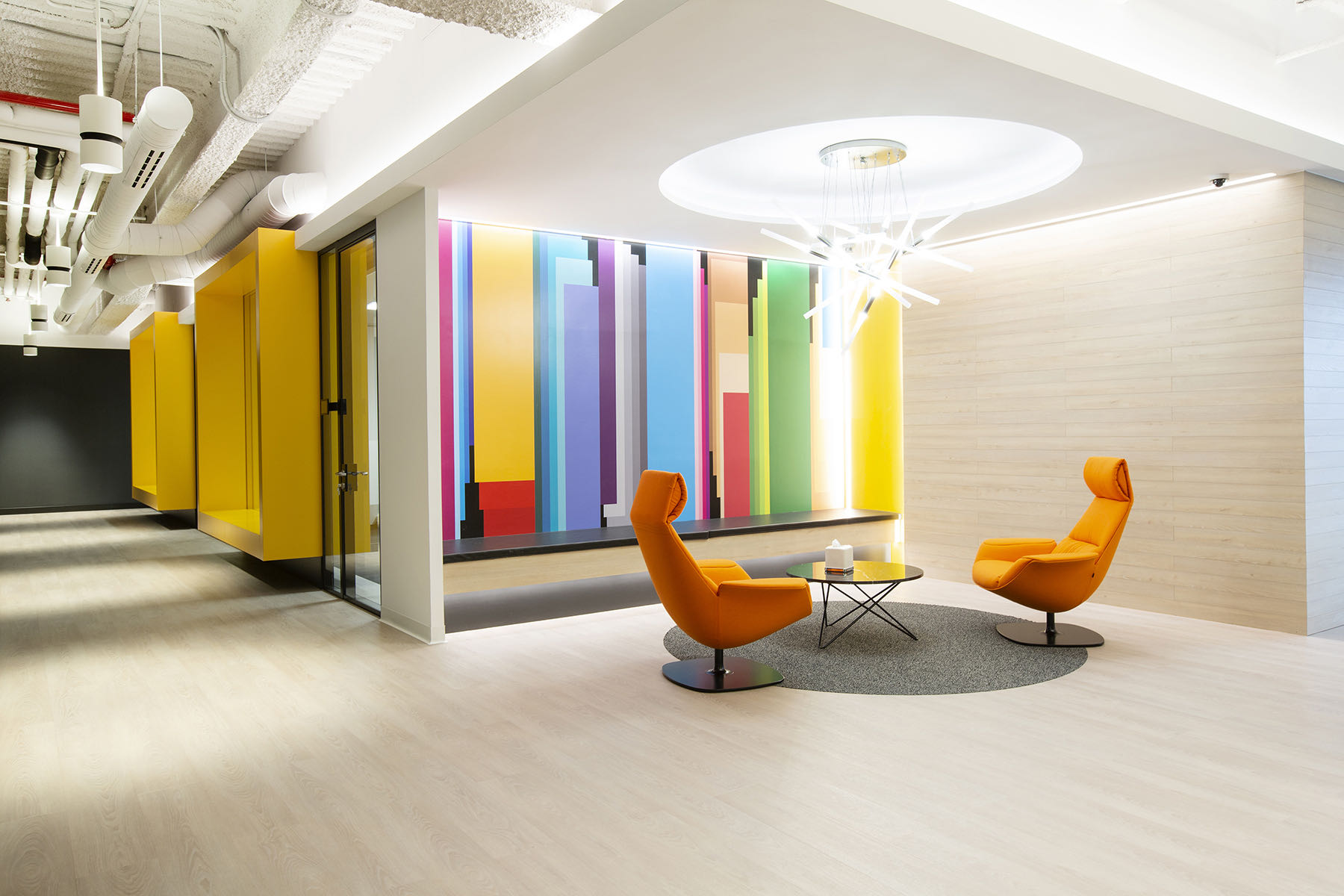 Inside Veeva Systems' New Barcelona Office
Software company Veeva Systems recently hired architecture design firms Brereton Architects and Areazero 2.0 to design their new office in Barcelona, Spain.
" This office in Cornellá will be the group's European headquarters and the company's image of reference in Europe.
The short execution time for a project with Veeva's magnitude has posed no obstacle for its execution with materials of the highest quality that will allow us to obtain the WELL Platino building certification requested by the client, adding a few minor modifications to the initial project.

In a project at this level, some interesting design-related challenges arose, such as the enormous importance of acoustics in the constructive solutions, the planning of a biodynamic lighting system configurable with extremely ergonomic work stations fitted with height-adjustable desks and the strictest requirements in terms of the qualities and details of the work.

We based our design on an ample space with considerable natural light, designed in black and white and with the orange corporate colours of Veeva Systems. The reform of the toilets in the building, in order to incorporate them into the image and dynamics of the project, was the perfect finishing touch for one of the most complete projects ever undertaken by our firm," says Areazero 2.0.