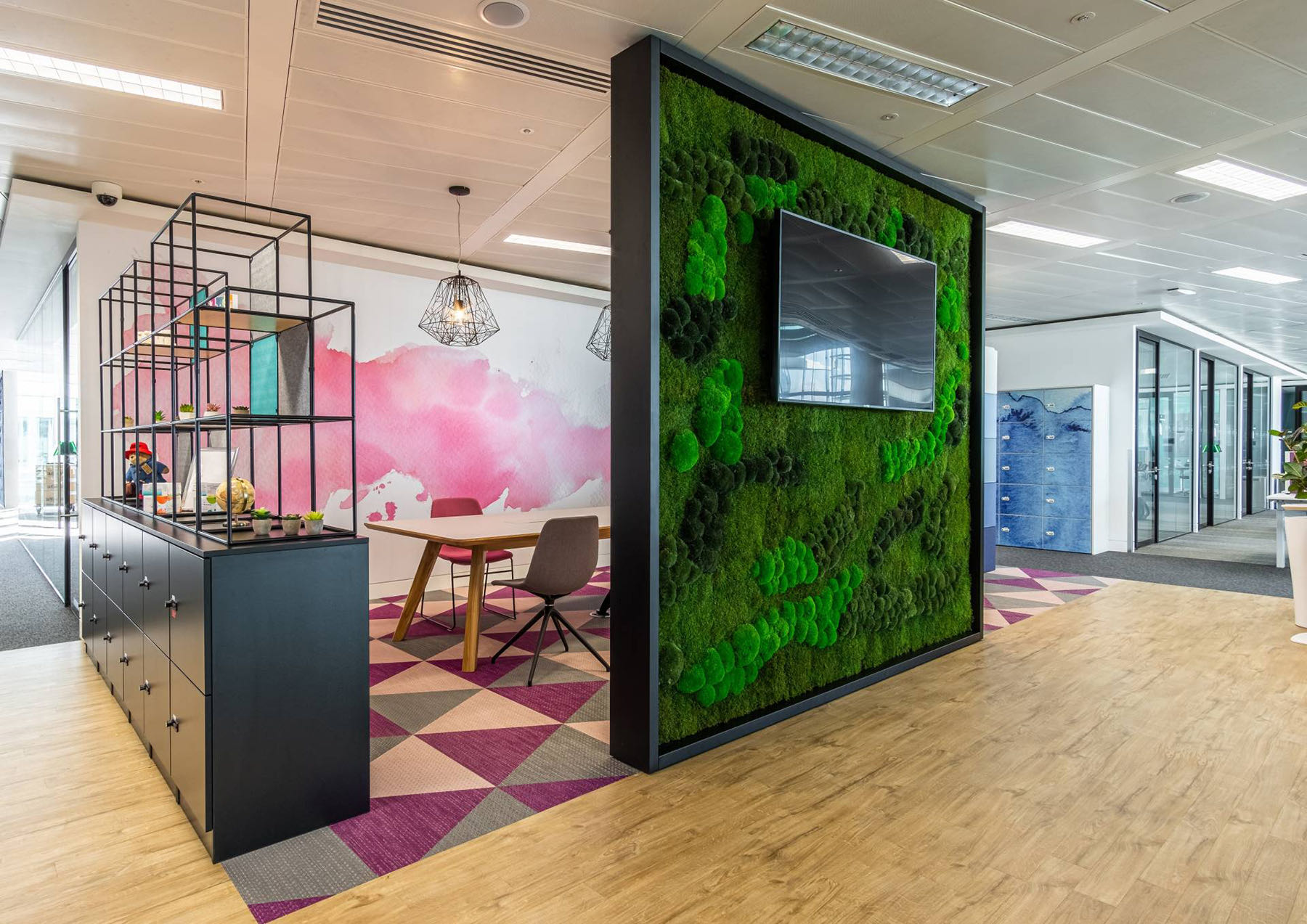 A Peek Inside Private Global Pharmaceutical Company's London Office
Private global pharmaceutical company recently hired workplace design firm Area to design their new office in London, England.
"Our client typically provides an agile, open-plan work setting throughout their global workplace portfolio. However, the results of an employee survey showed that the team don't necessarily have agile tasks or workflows to complete. Therefore, existing large, open spaces were reconfigured to include pockets of enclosed collaboration spaces across the floor plate, providing privacy and comfort. Additionally, the boardroom facility was split into two adaptable spaces which can be used for meetings, training and workshops. The refurbishment also allowed for new branding elements to be incorporated into the scheme.

Understanding the importance of employee engagement, our client provides change champions for each project. This core team of champions communicate with their individual teams to ensure the business makes any steps towards change, together. For this project, change champions helped choose the furniture and finishes to guarantee the finished solution was fit for purpose.

The project was delivered through the initial lockdown during the Covid-19 pandemic; therefore, additional health and safety measures were put in place to ensure the project was delivered in line with Area's ROSPA Gold accreditation. These strict protocols allowed individuals could work at a safe distance from each other and access and exit the building safely. We also worked closely with our supply chain to ensure products were delivered on time so there was no disruption the original programme", says Area.
Location: London, England
Date completed: 2020
Size: 22,000 square feet
Design: Area