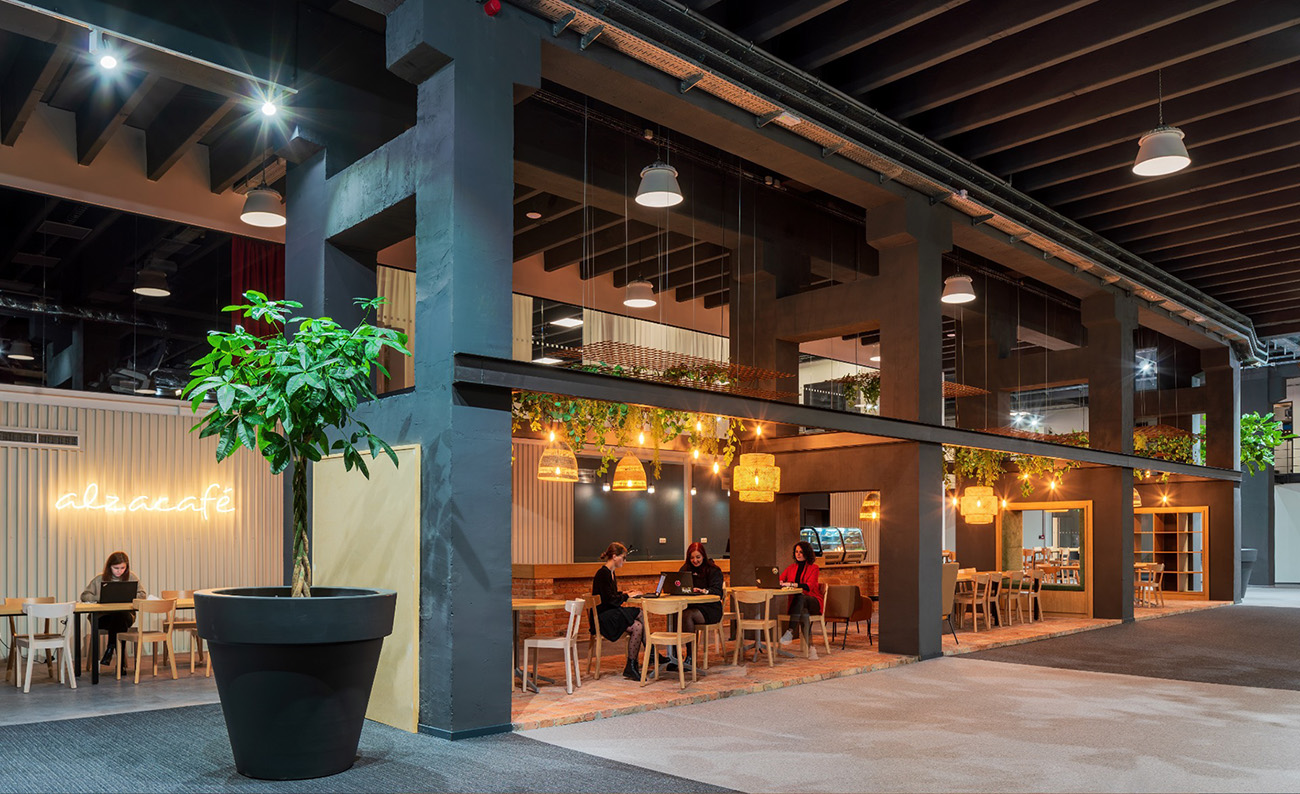 A Tour of Alza's Biophilic Prague Headquarters
Ecommerce company Alza recently moved into a new headquarters in Prague, Czech Republic, which they designed themselves.
"The employees now have an area of ​​over 10,000 square meters that provides a large café for meeting other colleagues, a green space full of live plants, and share desks, and 42 meeting spaces. One of them is located inside the fully reconstructed 1960 Saviem van. To make it functional Alza employees devoted tens of hours of their free time to its restoration.

The central space, which will eventually be used for meetings of larger groups of employees with a massive presentation, is dominated by a café. It provides a space for informal meetings of employees and their guests. Thanks to the prepared facilities, it will be possible to provide a wider range of cold and hot snacks here once the pandemic situation improves.

Lots of energy was also put into the creation of various spaces for cooperation, both meeting rooms and shared workplaces in the spirit of coworking. A fully renovated second floor now offers 27 new meeting rooms, each of them furnished in a different style, Zen-style included", says Jan Moudrik from Alza.
Location: Prague, Czech Republic
Date completed: 2021
Size: 10,000 square feet
Design: Jan Moudrik – in-house
Photos: Jiri Sebek