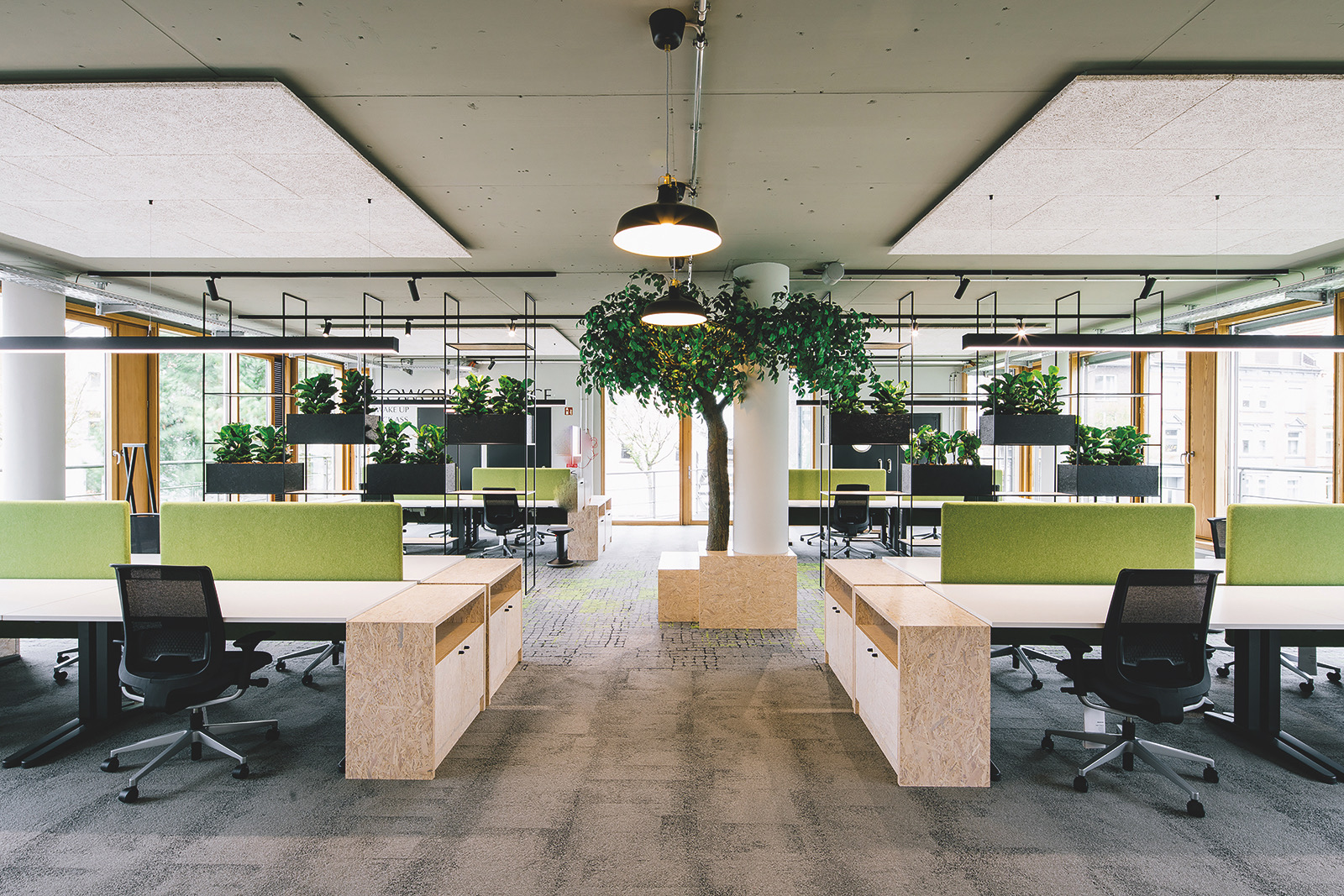 A Tour of New Work Lab's Gelsenkirchen Coworking Space
A team of designers and architects from architecture and interior design firm raum.atelier recently designed a new coworking space New Work Lab, located in Wissenschaftspark in  Gelsenkirchen, Germany.
"In the former laboratory area of the Gelsenkirchen Science Parc was implemented a new coworking space (New Work Lab) for start-ups and commuters from technology-oriented industries. In addition to 27 technically full equipped workplaces, there are retreat areas and communication zones which increase the quality of stay and create a great variety in the working process. In special areas such as the virtual reality room or the conference room, technologies of the future can be used and tested as part of a co-working study.

A lounge, a well-equipped coffee counter, think tanks, 3 standing workdesks and a relax area with massage chair complete the spaces. The materials used, the colors and the oversized logo create a direct reference to the science parc and underline the big loft atmosphere of the office," says Raum Atelier.
Location: Gelsenkirchen, Germany
Date completed: 2018
Size: 3,229 square feet
Design: raum.atelier
Photos: Nick Wolff