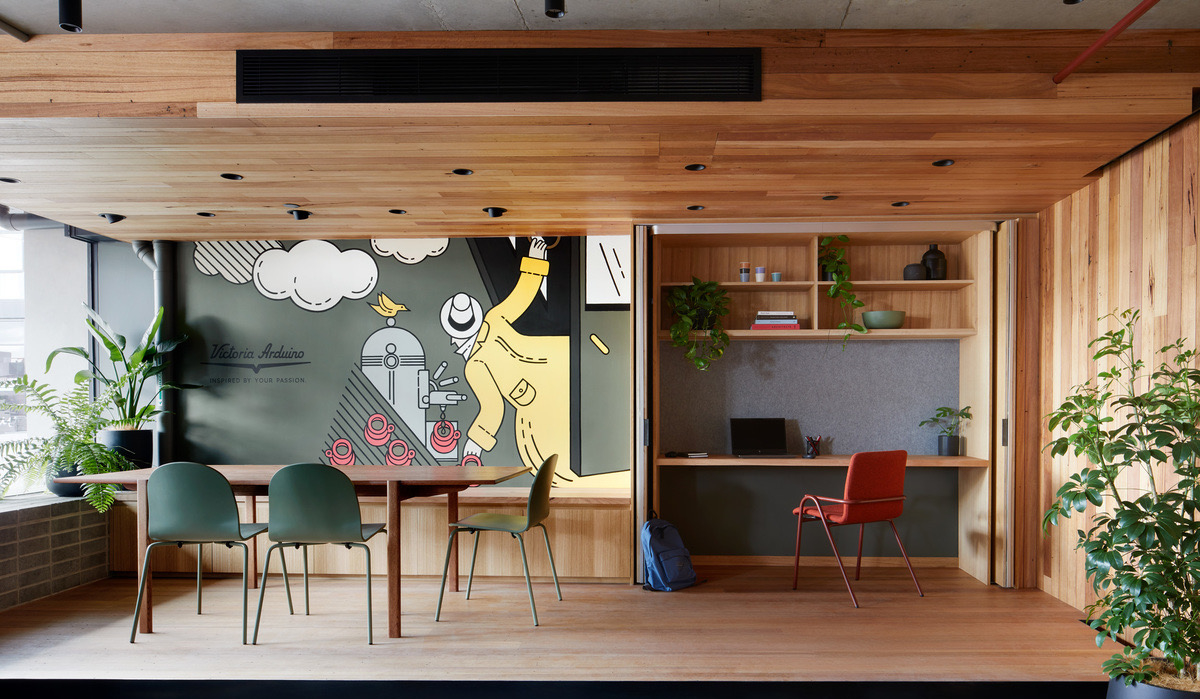 A Look Inside Victoria Arduino's Melbourne Office / Experience Lab
Coffee machine manufacturer recently hired interior design firm Native Design Workshop to design their new office in Melbourne, Australia.
"The VA Experience Lab' is the new home for internationally renowned coffee machine company, Victoria Arduino in Australia. This space is a workspace for the company's team, as well as a place where industry professionals can gather, view, test and learn how to use the coffee machines, while also gaining an understanding of the products and their origins. Furthermore, the Experience Lab will act as a training ground for some of the best baristas in the world when preparing for competition.

With such a small floorplate to respond to the numerous programmatic requirements, we had to consolidate ideas and go away from compartmentalising function, which was given as a directive from some of the stakeholders. Instead, we opted for an approach that embraces the modern workspace and allows for the people of Brunswick to actually see what goes on in the space, which is what the actual occupants of this space wanted, to become a part of the community and not just another business that turns its back on the street. With this mindset, we built upon a very Melbourne approach to the coffee game and took the idea of the 'hole in the wall' coffee shop to another level," says Native Design Workshop.
Location: Melbourne, Australia
Date completed: 2021
Size: 1,076 square feet
Design: NATIVE Design Workshop
Photos: Tatjana Plit