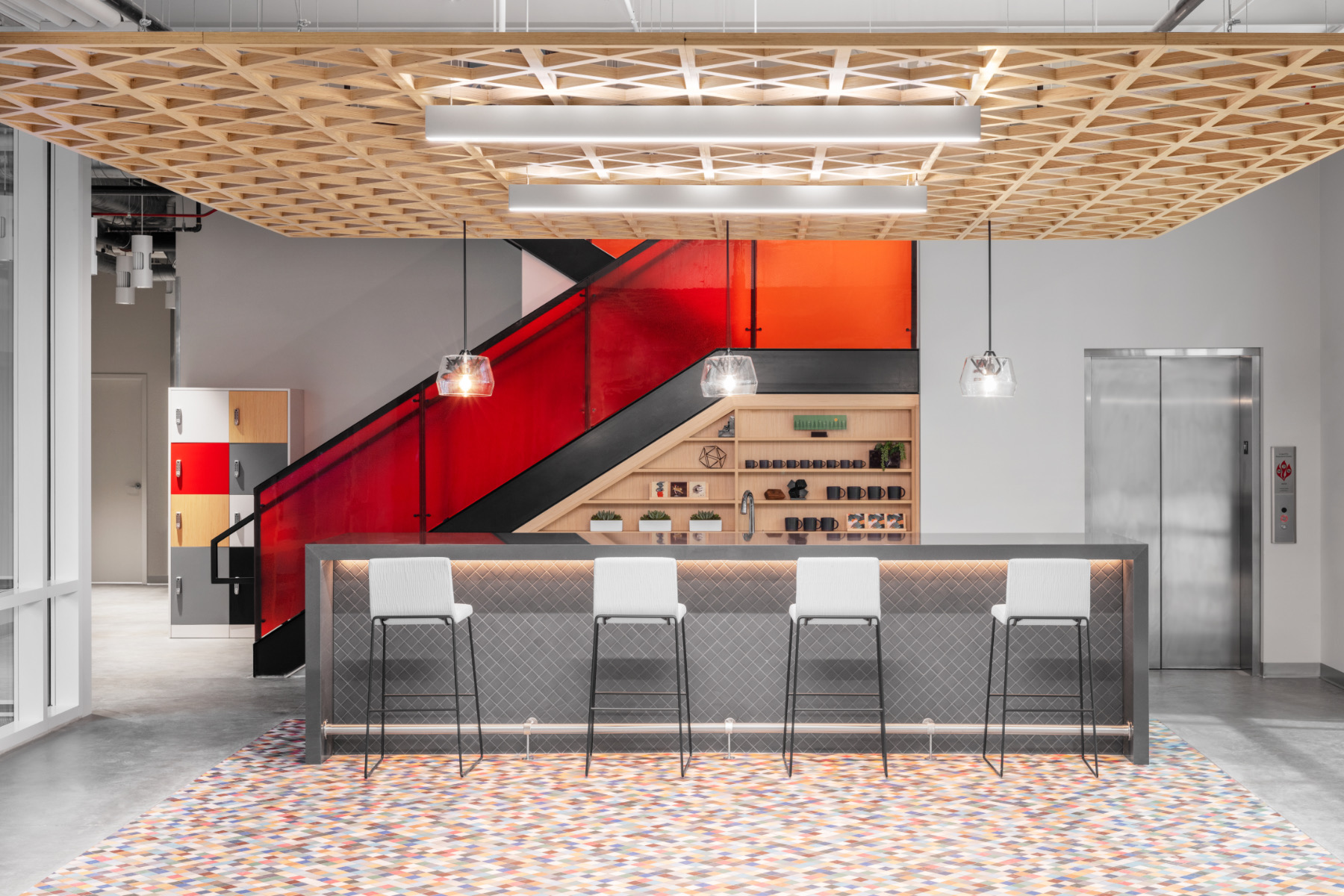 A Tour of Oracle's Office / Lab in Chicago
Technology company Oracle recently hired architecture and interior design firm Nelson Worldwide to design their new innovation lab in Chicago, Illinois.
"Created by NELSON Worldwide, the lab pushes boundaries in technology, innovation, and design while setting a new standard for the way products and services are displayed to potential customers. This state-of-the-art facility is fully equipped with more technology and tools than a team could dream of using during a single project, including more than 13 different technology platforms that Oracle applied while building the Innovation Lab.

Oracle's approach combines the pragmatic with the aspirational. Instead of looking ahead over the next five or 10 years, they believe the future is now. Their space provides immersive experiences to demonstrate that, when working in partnership, Oracle and their collaborators can create much more than the sum of their technological parts. What has emerged is a playground for the construction industry that is helping to build and enhance relationships. At the same time, it is continually expanding the construction industry while testing new ideas and bringing them to market. Designed to work off the grid, the space incorporates photovoltaic panels with a SolarEdge inverter system and Tesla Powerwall for battery backup. Within the contemporary and stunning structure, the work that takes place is expected to advance how they build well into the future. Construction of the facility was carried out by Pepper Construction and lighting was made possible by Brinjac Lighting Studio," says Nelson Worldwide.