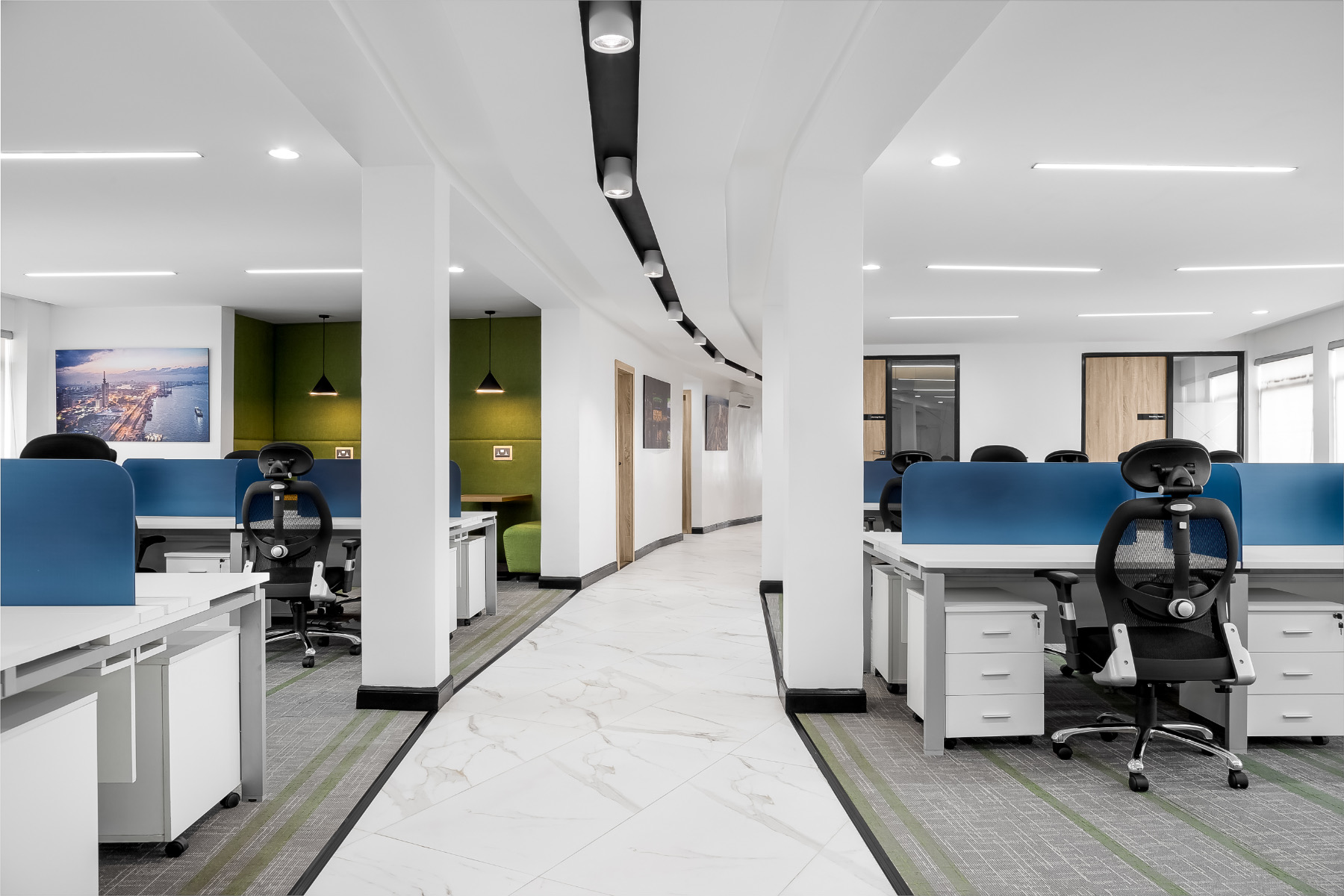 A Look Inside UAC's New Lagos Office
Investment company UAC recently hired office design firm Micdee to design their new office in Lagos, Nigeria.
"Based on a series of strategy sessions with the client, we primarily discovered that they needed a Brand Environment Design that pays homage to the legacy the Brand has built over 120 years but also matched a vision of an evolved and progressive UAC. We realized that the existing workspace had become outdated both in appearance and user experience. It was no surprise then that our design exploration with the end users of the space revealed a dip in staff efficiency and productivity.

Our design process was aimed at creating inspiring, notable experiences for all stakeholders; staff and visitors alike that reflected a modern, clean aesthetic in tune with the needs of a 21st century workspace. We opted for a minimalist outlook that employed the use of neutral hues of colors for walls, floors and ceilings to evoke a sense of modernism. Emphasis was placed on aligning meeting rooms and open offices along the south side of the building overlooking the Lagos Marina. We also incorporated biophilic design elements into the space through built-in desk planters and inclusion of natural wood.

The triumph of this project is marked more by the seamless integration of the new workspace environment with the overall vision of the client than by anything else," says Micdee.
Location: Lagos, Nigeria
Date completed: 2021
Design: Micdee