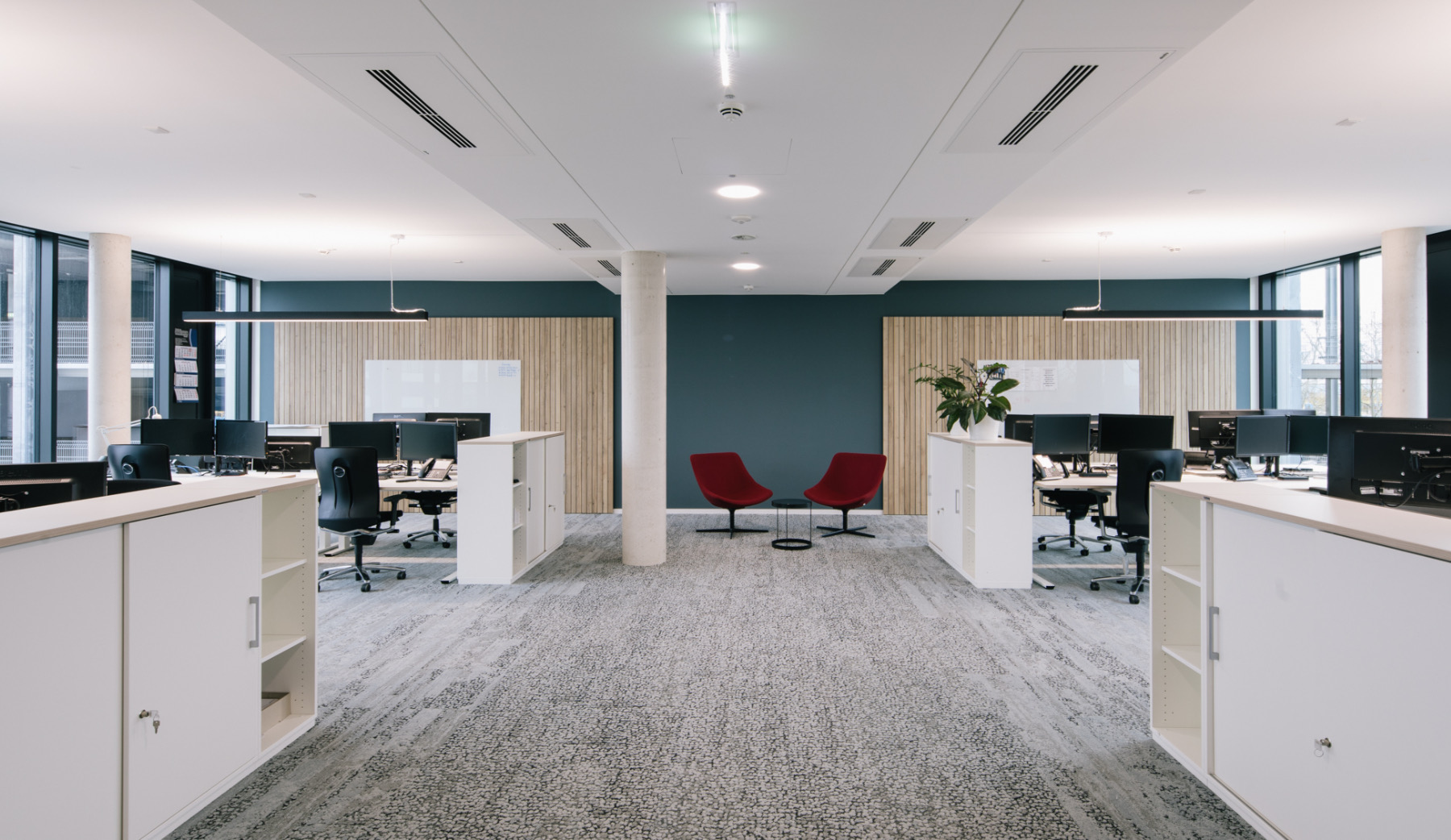 A Tour of Surplex's New Düsseldorf Office
Industrial auction house Surplex recently hired architecture firm raum.atelier to design their new office in Düsseldorf, Germany.
"With its curved building form and rounded corners, it is reminiscent of a "tube", which can be traced back to the industrial location at that time. Today, new office complexes for various companies are increasingly settling in this area, such as Surplex GmbH.

Surplex GmbH is a partial tenant in "Theo 105" and is known as an international trading company, which buys and sells used industrial machines for wood and metal processing.

The simplicity and straightness of the building facade was taken up by raum.atelier and is reflected in the interior design of the almost 4000 m² office space.

Wall paneling and furniture constructions made of robust materials such as wood and steel deliberately relate to the Surplex product world and at the same time the connection to the industrially influenced region and building structure. A friendly and warm room atmosphere is created by the interplay with tinted, harmonious color compositions. Matt blue and gray tones run through the entire building area as wall and furniture colors and are complemented by a contrasting spectrum of red tones.

In addition to attractive conference and meeting rooms as well as functional open office areas on 6 floors, lounge areas were created that guarantee a pleasant change from the daily working routine. This includes the large kitchen, which invites people to linger with its modern and open character. It is the heart of the project, where customers and employees meet. Due to the different and flexible seating as well as the stepped platform, the area can easily be used for different events which offers a high degree of flexibility.

The project impresses with its reduced material and color design and establishes a connection to the historic shaped surroundings in a sovereign manner," says raum.atelier.
Location: Düsseldorf, Germany
Date completed: 2021
Design: raum.atelier