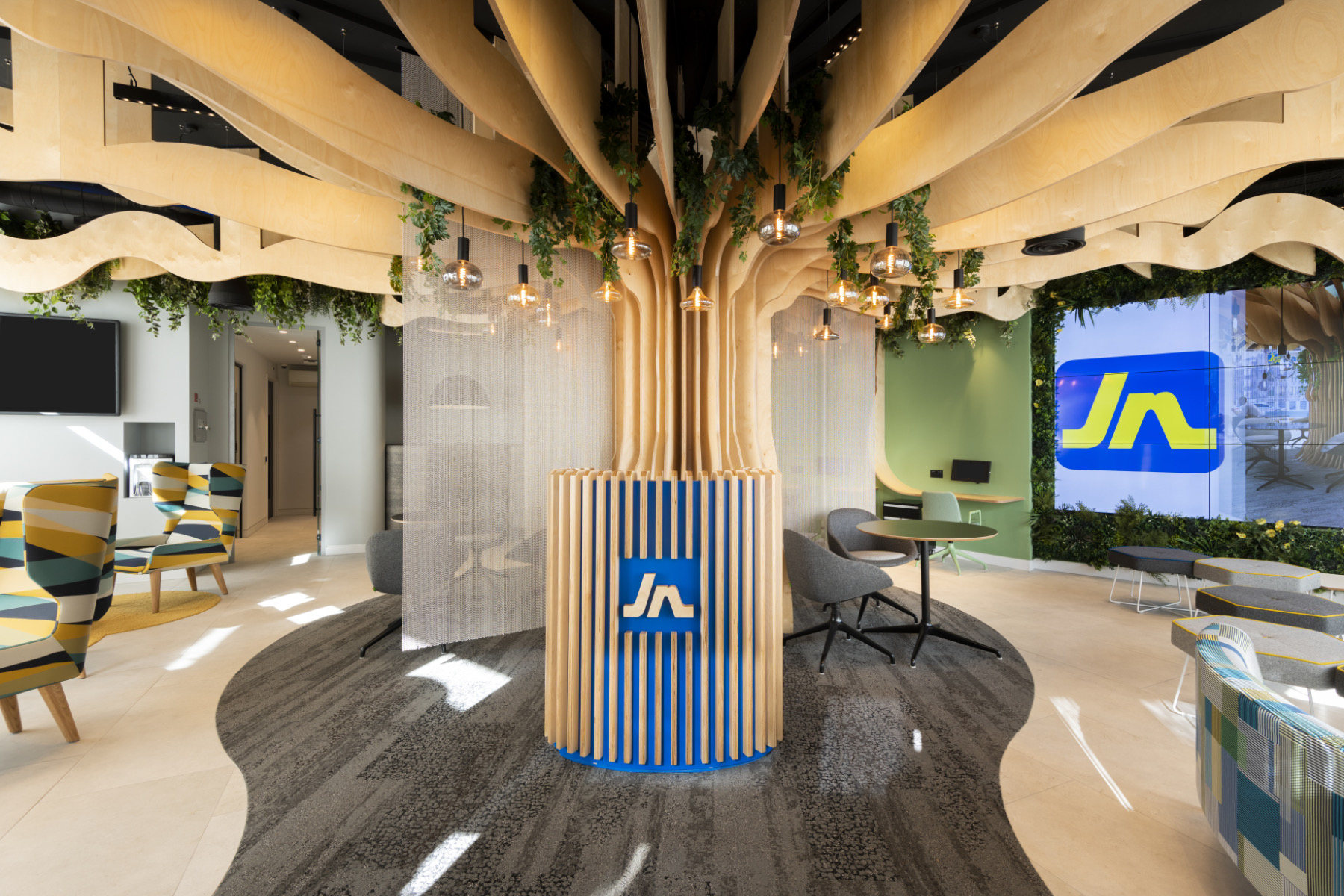 A Look Inside JN Bank's London Office
Jamaica's first mutually-owned commercial bank JN Bank hired office design firm MDC Group to design their new office in London, England.
"The focus was very much on the user experience, a tree of life and the use of biophilic design was introduced by the MDC team to represent the famous Fern Gully rainforest on the island.

Beyond this we introduced the client to activity-based working, areas for collaboration and above all spaces to provide excellent service and care to their loyal customers.

Our design demonstrates a strong sense of branding and helping the bank to help local people who live in the area to utilize the facilities going forward," says MDC Group.
Location: London, England
Date completed: 2021
Size: 2,500 square feet
Design: MDC Group
Photos: Marek Sikora