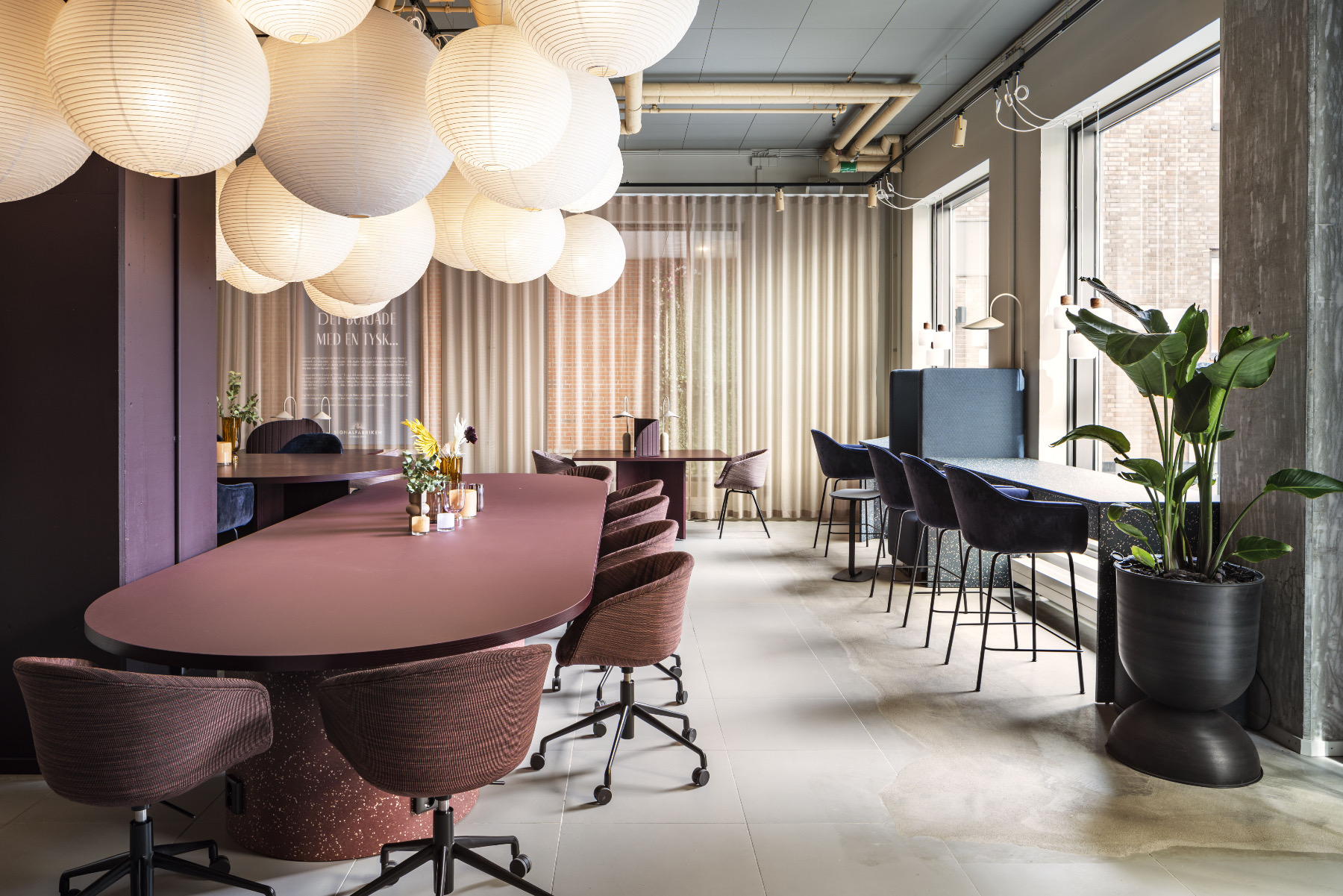 A Tour of Helio's Sundbyberg Coworking Space
Coworking space provider Helio recently hired architecture firm Kaka Architekter to design their new coworking space in Stockholm, Sweden.
"The concept is called the 'dream factory'. We took our starting point in the area's industrial heritage and were inspired by Sundbyberg as a city where industrious people, both now and historically, came to create great things whether it be radios, chocolate, records.

In the design, the dream factory is manifested in a meeting between the rugged and polished. Gray concrete mixes with warm tones in chocolate and pastel, hard steel constructions are draped in soft curtains and the design references factory chimneys. We have added some Easter eggs hinting to the cable manufacturing that was so vital to the neighborhood, e.g. the large copper installation above the café counter and hand-painted wiring on the glass windows," says Kaka Arkitekter.
Location: Sundbyberg – Stockholm, Sweden
Date completed: 2021
Design: Kaka Arkitekter