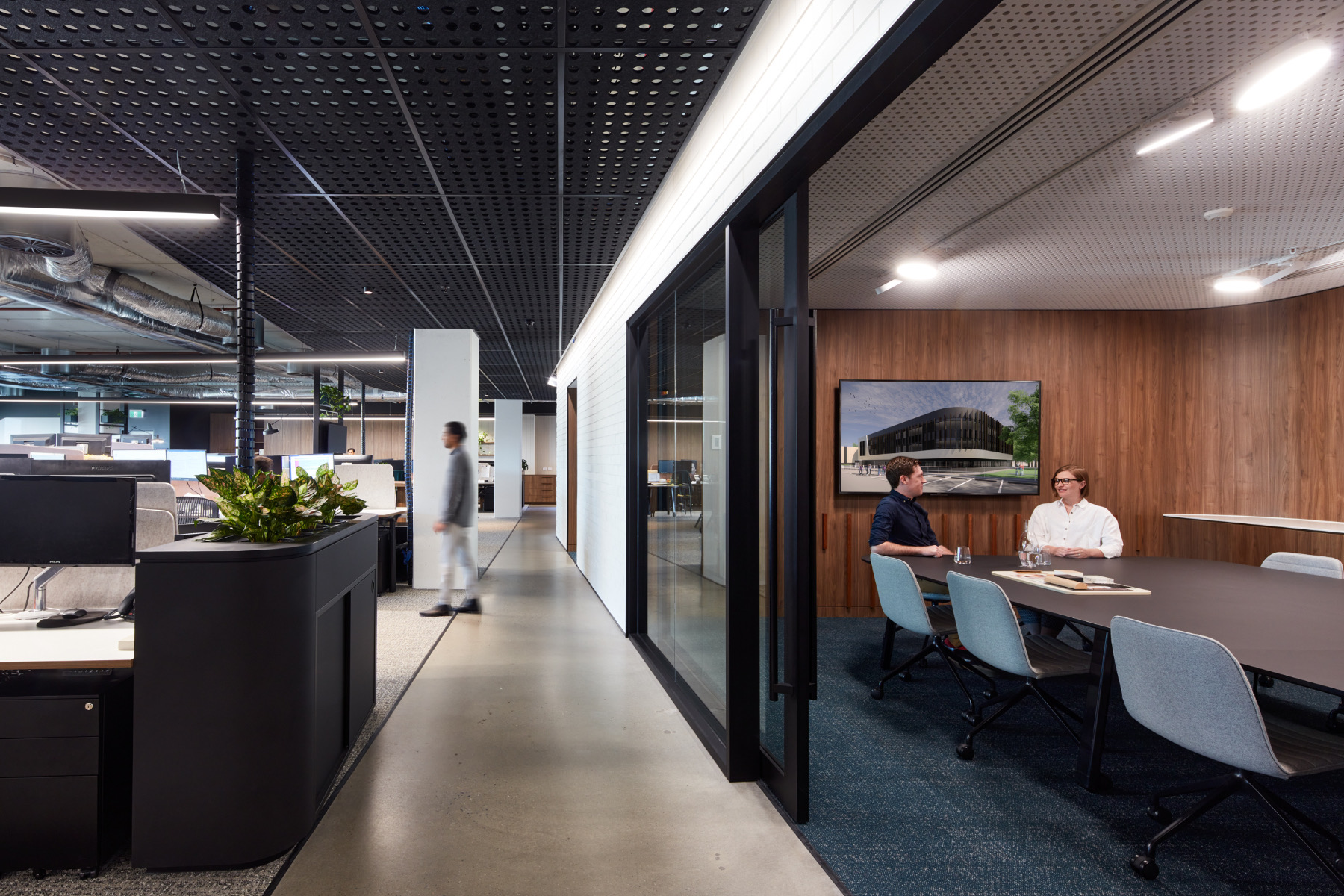 A Look Inside DesignInc's New Adelaide Office
Architectural firm DesignInc recently moved into a new office in Adelaide, Australia, which they designed themselves.
"In designing a new studio, DesignInc Adelaide began by challenging their thinking in how they use space. They considered areas that add the most value to daily activities, identified zones underutilised in their existing fitout and generated discussions about how the built environment could improve creativity and interactions within the studio. They proposed that the activities of the studio should be front and centre, showcasing the way they work. During all stages of the project, the design team celebrated the process of design and hands-on learning by workshopping ideas and displaying concepts for comment. Proximity to the new space provided an opportunity to use the project as a teaching tool for graduates during construction.

The traditional reception was reduced to a compact service desk and the working space was enlarged to include collaboration benches and a purpose-built virtual reality suite. Generous natural light filters through the full height glazing that spans the open-plan work area. Air purifying plants are dispersed throughout active work and collaborative areas. Quiet spaces and flexible furniture in breakaway spaces enable people to step away from their desks. A large kitchen, social space and a staff entry with lockers service the team.

DesignInc Adelaide is committed to the reduction of waste through ongoing monitoring, education and the implementation of best practice within their studio. The fabric of the new studio incorporates materials that have recycled content and the existing air conditioning system and fire services were adaptively reused. They have considered the reduction of waste to landfill through dedicated recycling systems for paper, commingled, soft plastics and organics. Energy conservation has been achieved through programmed and motion-sensing LED lighting.

DesignInc Adelaide believes that the challenge of maintaining and improving their current level of environmental management and wellbeing requires a commitment to ongoing education and improvement. The new studio provides the opportunity to test the space as end-users and refine the design of sustainable workplaces," says DesignInc.
Location: Adelaide, Australia
Date completed: 2021
Size: 7,750 square feet
Design: DesignInc
Photos: Sam Noonan