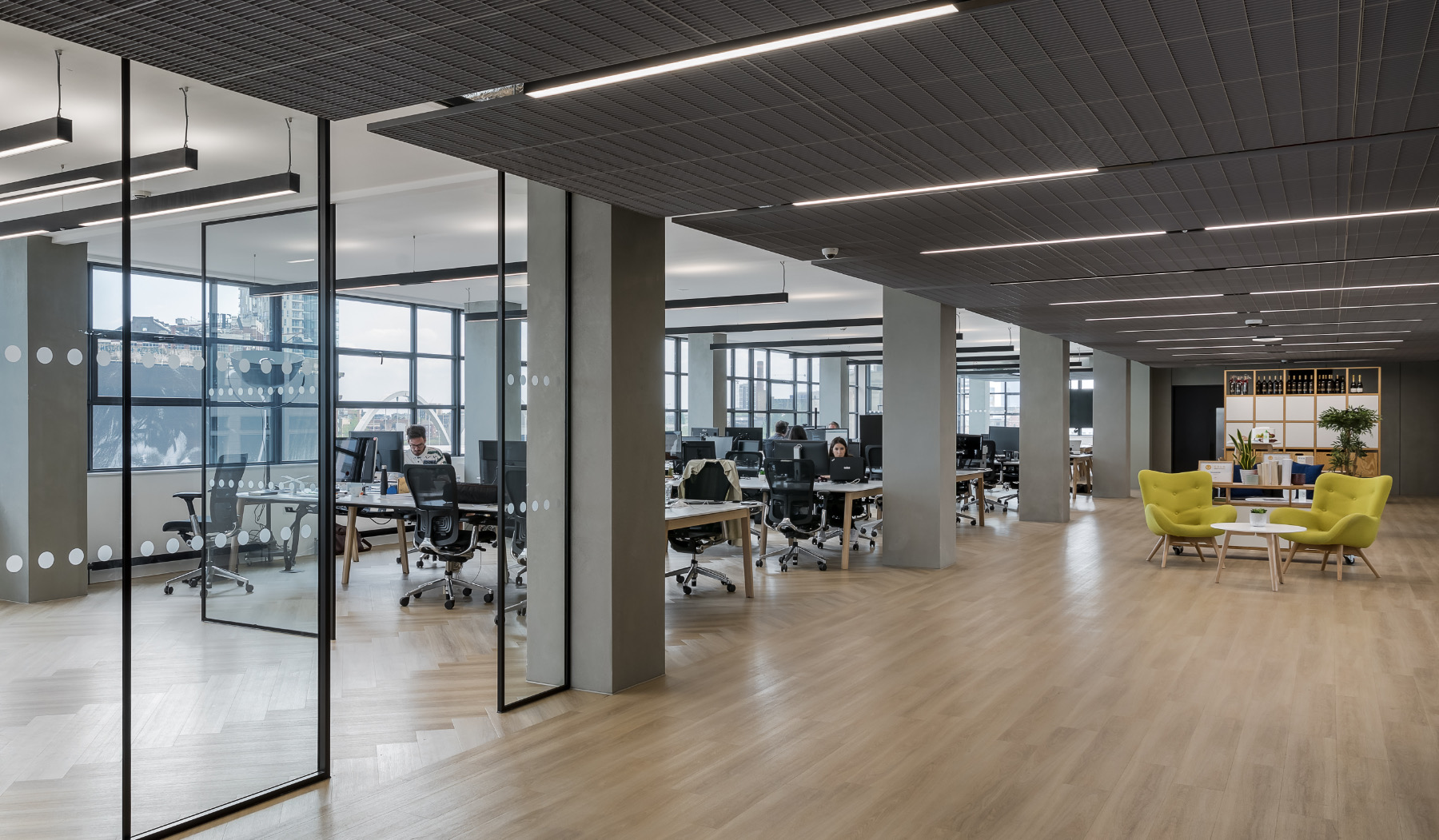 A Tour of MCCGLC's New London Office
Design agency MCCGLC recently hired workplace design firm Oktra to design their new office in London, England.
"We worked with award-winning brand experience agency MCCGLC to design and build a creative and brand-focused workspace that would nurture their culture and facilitate their expansion. As a design firm, they had a clear brief for a simple, timeless design based on some of their own signature ideas: a fully functional office with robust, useful detailing that would stimulate their teams' creativity and innovation.

Through virtual and collaborative workshops, we examined the problems MCCGLC was facing in their previous workspace, and developed an in-depth understanding of their brand and growth aspirations. We worked with their designers to form bespoke details, such as framed glazed walls which step in and out to create a unique, elevational appearance, and bespoke furniture built entirely from concept and using recycled materials. We reduced this project's carbon footprint by procuring all materials from within a 500-mile radius of the site.

With an understated reception, more breakout space, meeting rooms and furniture to support agile working, the new office better supports their team's arrangements and work flows. The addition of upgraded meeting and AV functions will improve their virtual collaboration as flexibility becomes an element in their workplace strategy, as part of a futureproof and innovative workplace design. The resulting space embodies MCCGLC's brand identity in its elegance and style, and delivers an exceptional workplace experience," says Oktra.
Location: London, England
Date completed: 2021
Size: 4,273 square feet
Design: Oktra
Photos: Oliver Pohlmann