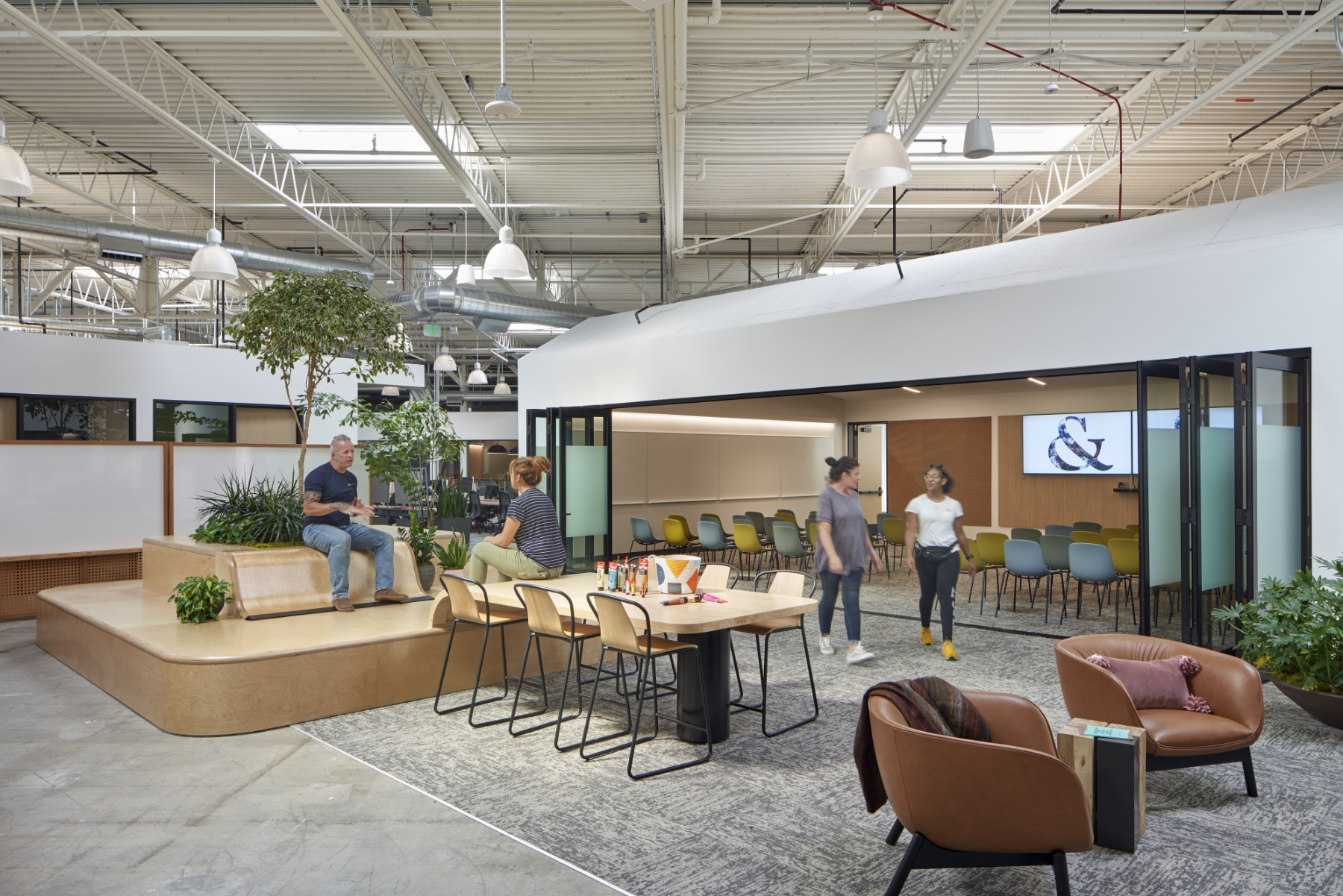 A Look Inside Saatchi & Saatchi's New Los Angeles HQ
Advertising company Saatchi & Saatchi recently hired architecture and interior design studio Blitz to design their new office in El Segundo, California.
"As we dove into Saatchi & Saatchi's world and learned about how their teams developed projects it became clear that the creatives needed a safe space to build and break and re-build ideas and concepts before formally pitching to their project leads. The "idea" became its own constituent in the project – something to be considered spatially and solved for specifically. Whenever a design decision needed to be made, we returned to the question: "what is in the best service to protect the idea?".

Our primary Client shared a desire to create a new home for the agency that supported exploration and fostered curiosity. The meandering path provides views across open "fields" (neighborhoods) and links up a series of protective seed pods (project areas / rooms) for safe and hidden idea generation; and garden walls to define the crops and showcase / pin-up the harvest. Apertures and strategic wayfinding allow the project to unfold rather than revealing itself all at once," says Blitz.
Location: El Segundo, California
Date completed: 2020
Size: 80,000 square feet
Design: Blitz
Photos: Bruce Damonte