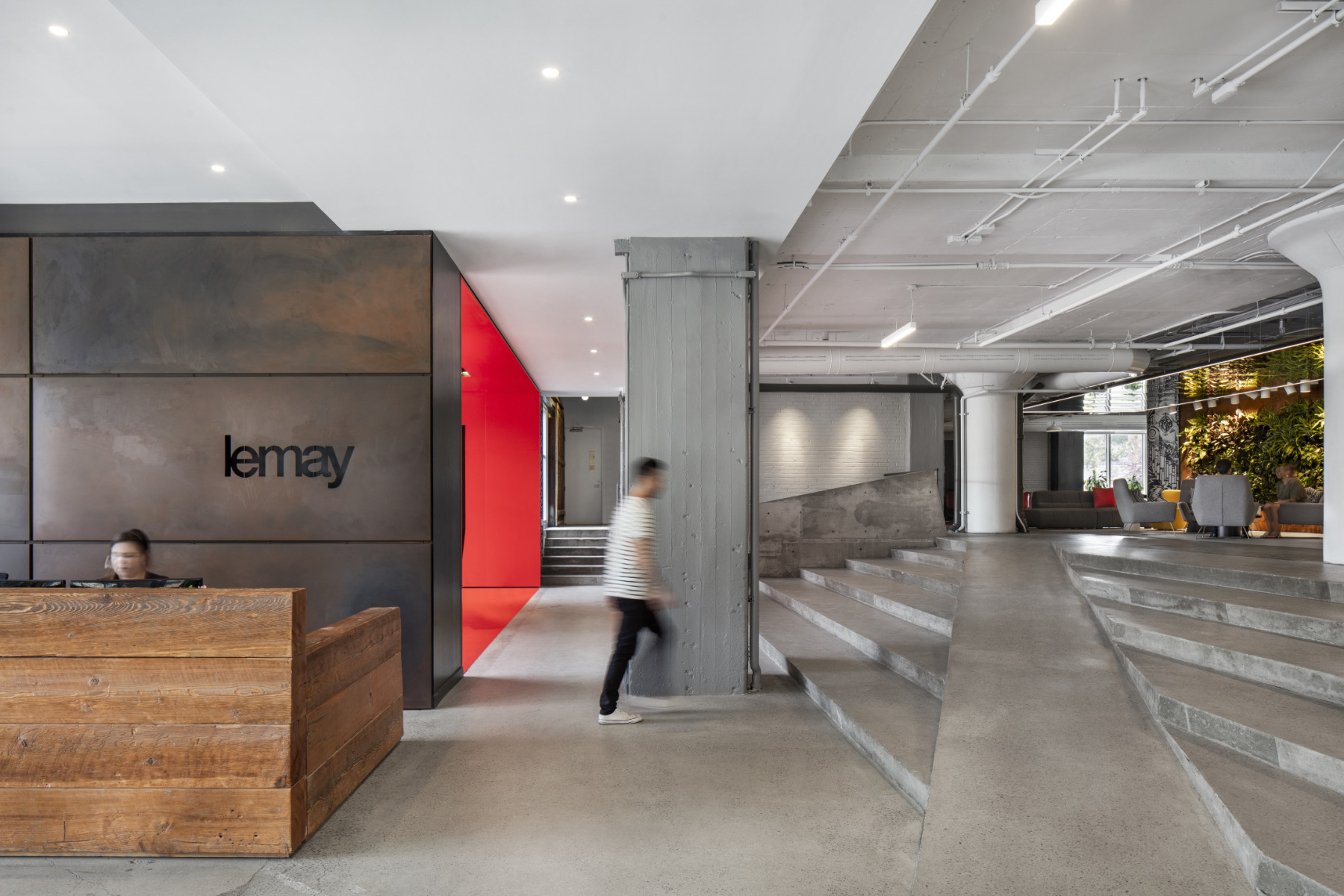 A Look Inside The Phenix's Montreal Coworking Space
Coworking space provider The Phenix hired architecture design firm Lemay to design their new office in Montreal, Canada.
"Instead of designing a new building, Lemay chose to transform a neglected 1950s-era warehouse into offices for its growing transdisciplinary team. It seized the opportunity to design a unique work environment for testing out new concepts and Net positive approaches in support of the design excellence and sustainable development leadership Lemay offers its clients.

Greenery permeates the indoor space year-round: a living green wall, climbing plant modules and a green room improve indoor air quality and balance humidity, while promoting a vital natural connection and fostering well-being. All office areas have access to daylight and views, reducing the need for artificial lighting," says Lemay.