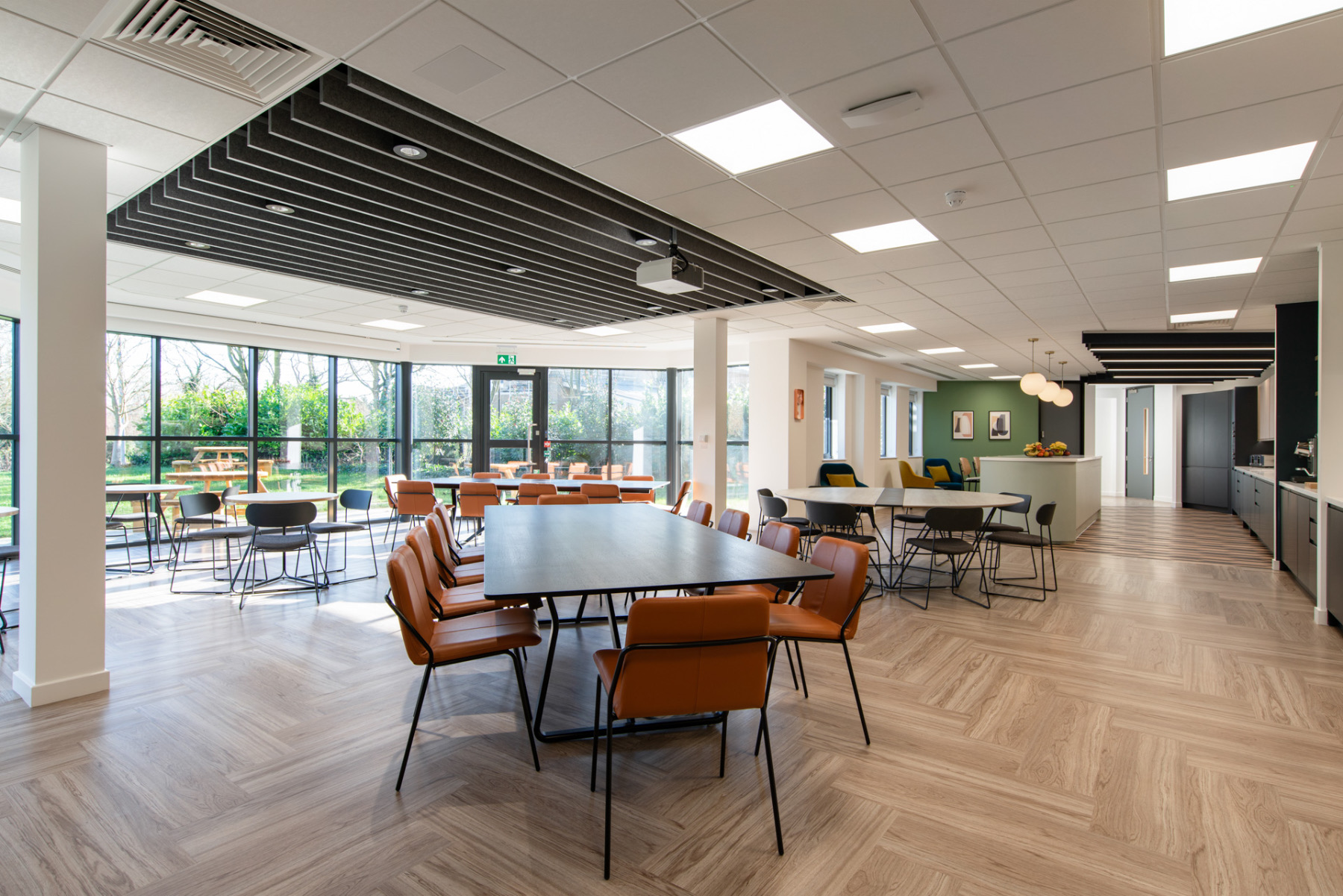 A Look Inside Endomag's New Cambridge Office
Healthcare company Endomag recently hired interior design studio Peldon Rose to design their new office in Cambridge, England.
"The majority of Endomag's work centres around its lab, so this was an integral element of the design brief. In a first for Peldon Rose, the team extended the existing, medical-grade lab to include state-of-the-art equipment. As with any medical-grade research facility, all areas of the lab are antistatic and magnetic, with antibacterial surfaces and decontamination benches, meaning that this part of the project required extra detail and care from both the design and build teams.

Another unique addition to the space was the film studio. Endomag creates regular bespoke pieces of video content and podcasts, so the team needed a specialised production space to deliver this. Peldon Rose created the studio using folding glass partitions, so when closed, the space is sound-proofed, but when opened up it offers additional lounge seating where people can gather freely. The versatile space is ideal for welcoming and meeting with clients.

The way meeting spaces were used was rethought by Peldon Rose, with the ground floor being transformed into an open workspace, while the first floor is a network of lounge seating alongside more formal meeting rooms and boardrooms.

Tash Hewlett continued: "When it came to furniture, quality was the focus for Endomag, we selected design-led pieces made from materials that will stand the test of time. For the reception area, we created two bespoke biophilic living walls made from moss which create wonderful feature backdrops."

Endomag wanted to ensure that the new workspace also puts a firm focus on employee wellbeing. Cambridge is perfectly set up as a city to allow for an active commute by bike, so the design included a drying room for cycling gear, bike racks and showers. There is a dedicated wellbeing room, which provides a quiet area for employees to use for downtime and a designated warehouse and storage space ensure that the office remains clear of clutter, which is imperative in Endomag's line of work," says Peldon Rose.
Location: Cambridge, England
Date completed: 2022
Design: Peldon Rose