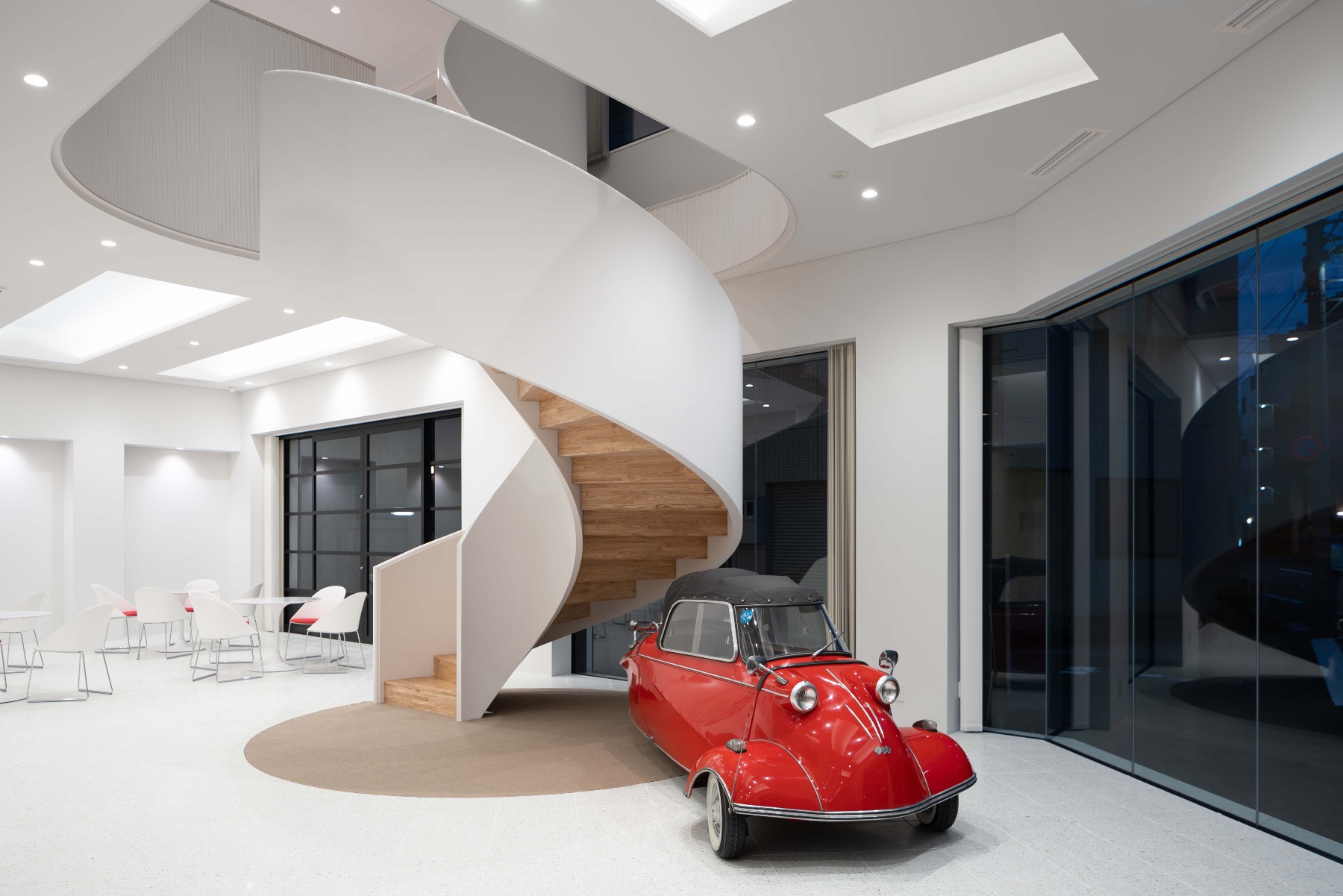 A Look Inside HIOS' New Tokyo Office
Electric screwdrivers manufacturer HIOS recently hired architecture firm Masashi Miyamoto Architects/mmart to design their new office in Tokyo, Japan.
The new office building will require an office for 60 people; it will provide a showroom, reception room, conference room, design room, laboratory, workshop, and facilities ranging from product development to retail development. The company has been relocating every 10 years based on the principle of "creating an environment where employees can enjoy being at work, and where they can enjoy being in the workplace."

Transforming the existing warehouse building, a new circulation drew on the existing building structure, opening previously closed-off areas while introducing a series of interventions that range from repair and restoration to the introduction of contemporary elements. Providing a new circulation of guests, we proposed the creation of a grand entrance by cutting out the facade and placing void openings to connect two key public spaces: the 'Meeting lounge' and the 'HIOS theatre showroom.' In these spaces, the spiral staircase leads from the 'Meeting lounge' on the 1st floor to the 'HIOS theatre showroom' on the 2nd floor, creating a continuous pathway that welcomes potential visitors. The spiral staircase design echoes the 'torque of screwdriver and screw' and encompasses HIOS's innovative mind and spirit.

To revitalise the facade, the new volume was reshaped by scraping away from the existing exterior walls, rather than adding new decorative materials, such as facade claddings. After verifying the sunlight conditions in the urban environment, the position and size of the openings were adjusted to create an exterior design that utilises the openings and materials of the existing building. As a result, the buildings were reduced and replaced with a more contemporary design.