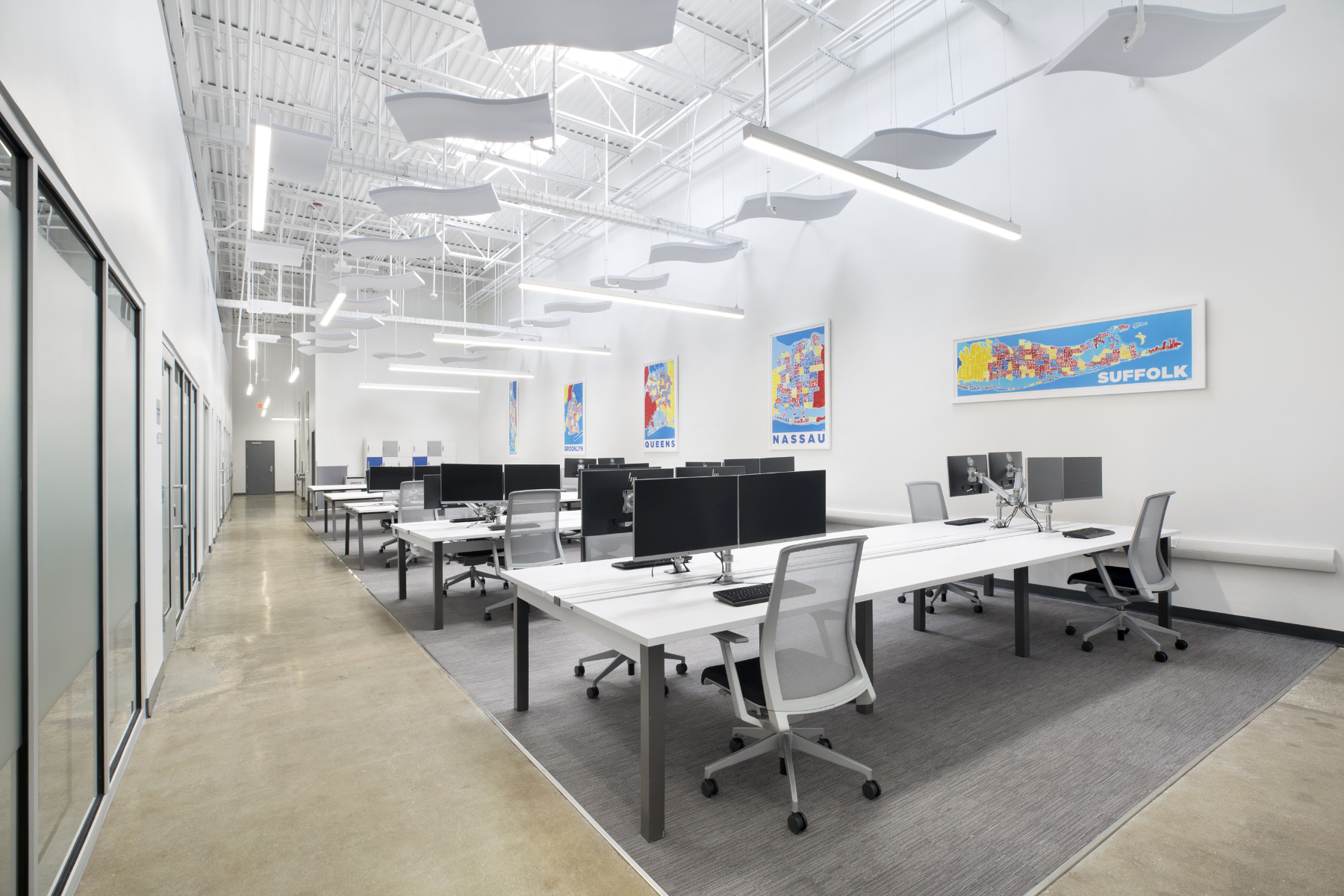 A Look Inside Lidl's New Syosset HQ
Grocery brand Lidl hired construction and development services firm CNY Group to construct their new office in Syosset, New York.
"Located in Syosset, Long Island [New York], Lidl's newest corporate location establishes an anchor for its growing presence across the Northeast, providing the team with a state-of-the-art workspace to better serve the local partnerships that enable its fresh-food-at-discount-prices commitment. Having overseen construction administration for nearly a dozen new Lidl supermarkets across New York over the last few years, CNY Group seamlessly translated its experience with the brand's aggressive timeline and budget requirements to its new regional office.

Sharing a passion for sustainability, Lidl continues to work with CNY Group to redevelop supermarkets that create greener solutions, support farmers, and reduce Lidl's ecological footprint by adaptively reusing and renovating each supermarket project. CNY Group met the client's extremely fast-tracked construction timeline thanks to the firm's experience in the retail and adaptive reuse markets," says CNY Group.
Location: Syosset, New York
Date completed: July 2021
Design: CNY Group