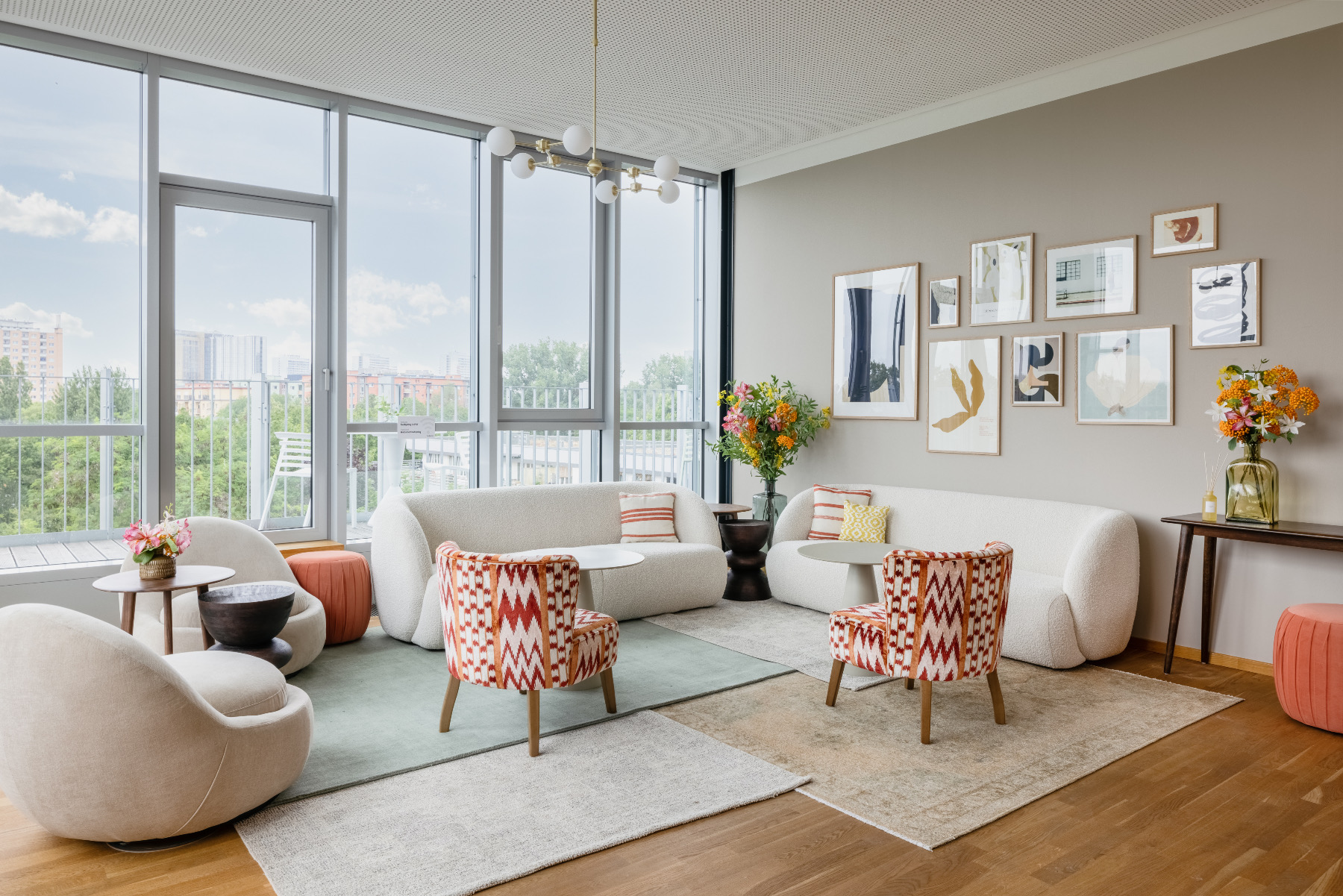 A Look Inside Foodspring's New Berlin Office
Nutrition company Foodspring hired interior design studio Studio Eliste to design their new office in Berlin, Germany.
"The brand decided to develop a new approach to work & community after the long home office periods Covid brought on. With that mindset, Studio Eliste set the aim to create a work environment to fuel the Foodspring team's productivity: comfortable meeting rooms, cozy informal work areas, stylish & inspiring phone booths as well as a long communal work table for those who want to stay for many hours.

The studio's proficiency for cozy and eclectic interiors played out in full. The renovated community areas were equipped with comfortable chairs and sofas, as well as fun yet elegant prints. The neutral color palette delivers a sense of tranquility and peace within the office, with some light touches of vivid colors to add some warmth to the whole environment," says Studio Eliste.