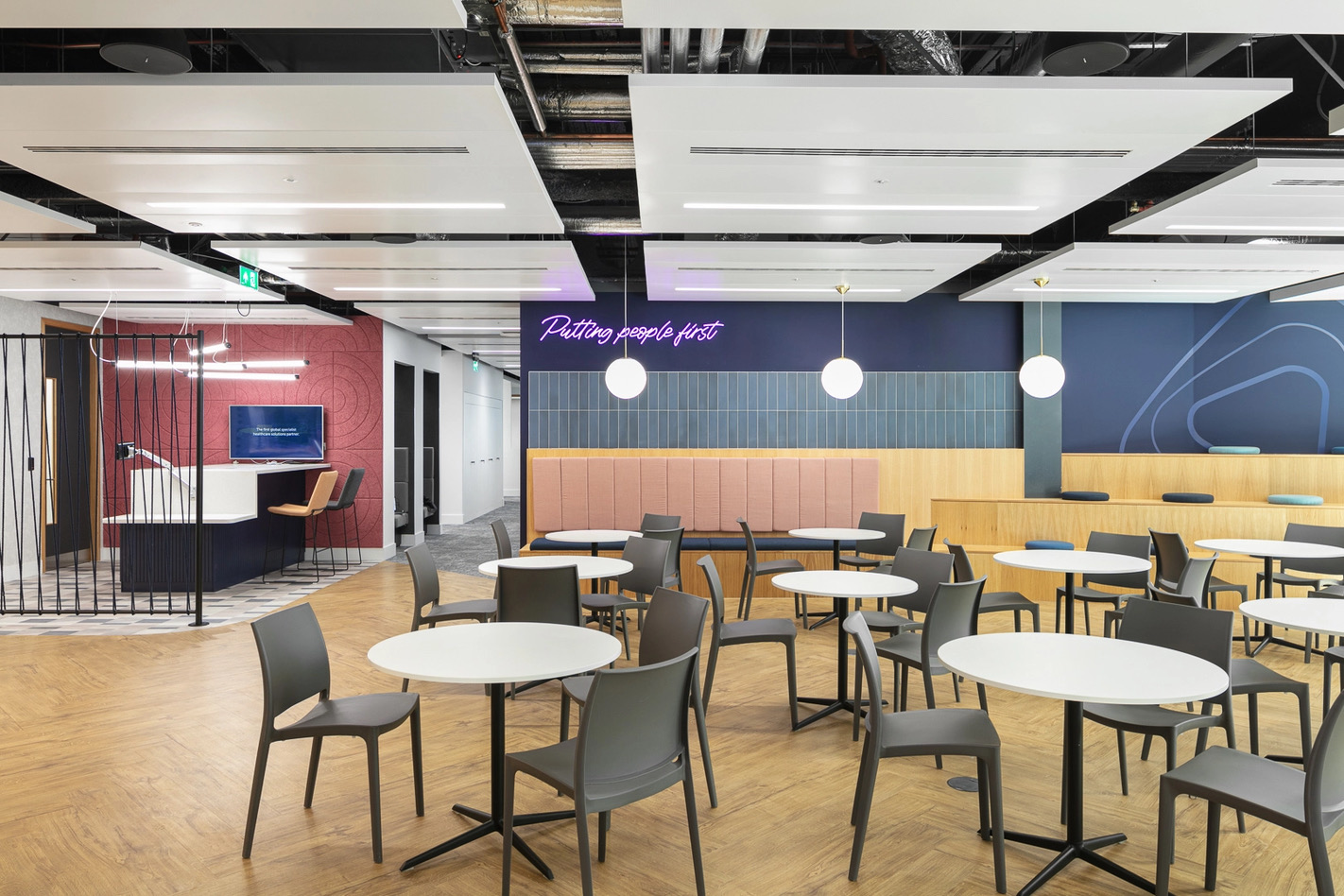 A Tour of Acacium's New London Office
Healthcare provider Acacium recently hired workplace design firm TSK Group to design their new office in London, England.
"Our design process started by understanding how Acacium were operating in a post-pandemic era. We analysed how their four previous North Central London sites were used and considered this alongside future business objectives such as staff growth and attracting top talent.

With this information in hand, we put employee experience at the heart of our intentions for the new space, proposing one centralised hub for all London teams. This new office would unify brands, remaining adaptable and accessible to accommodate a diverse array of roles across various brands. To allow for this flexibility, the new design features an interplay of different spaces that tailor toward focused work, collaborative sessions and social activities.

Acacium's forward-thinking, sustainable approach is echoed through their digital-first focus and paperless philosophy, so we brought this concept to life with a move to non-assigned desks that share a standardised IT setup. By shifting to a hybrid-style space, we reduced the number of desks by half, allowing for greater dedication to training and meeting spaces.

Plush furnishings, wooden features, and creative use of light have been used to inject warmth and vibrancy into the space while drawing upon Acacium's brand colour pallet to make this space truly feel like home. The Acacium colours weave into impressive social spaces and a welcoming reception area that encapsulates elements such as nature and technology to give a fantastic first impression.

Acacium wanted their new office to be a visitor experience that propelled their growth plans over the next decade. This impressive space will draw brands, employees, and visitors together with its flexibility, community feel, and forward-thinking approach," TSK Group.
Location: London, England
Date completed: 2023
Size: 16,000 square feet
Design: TSK Group