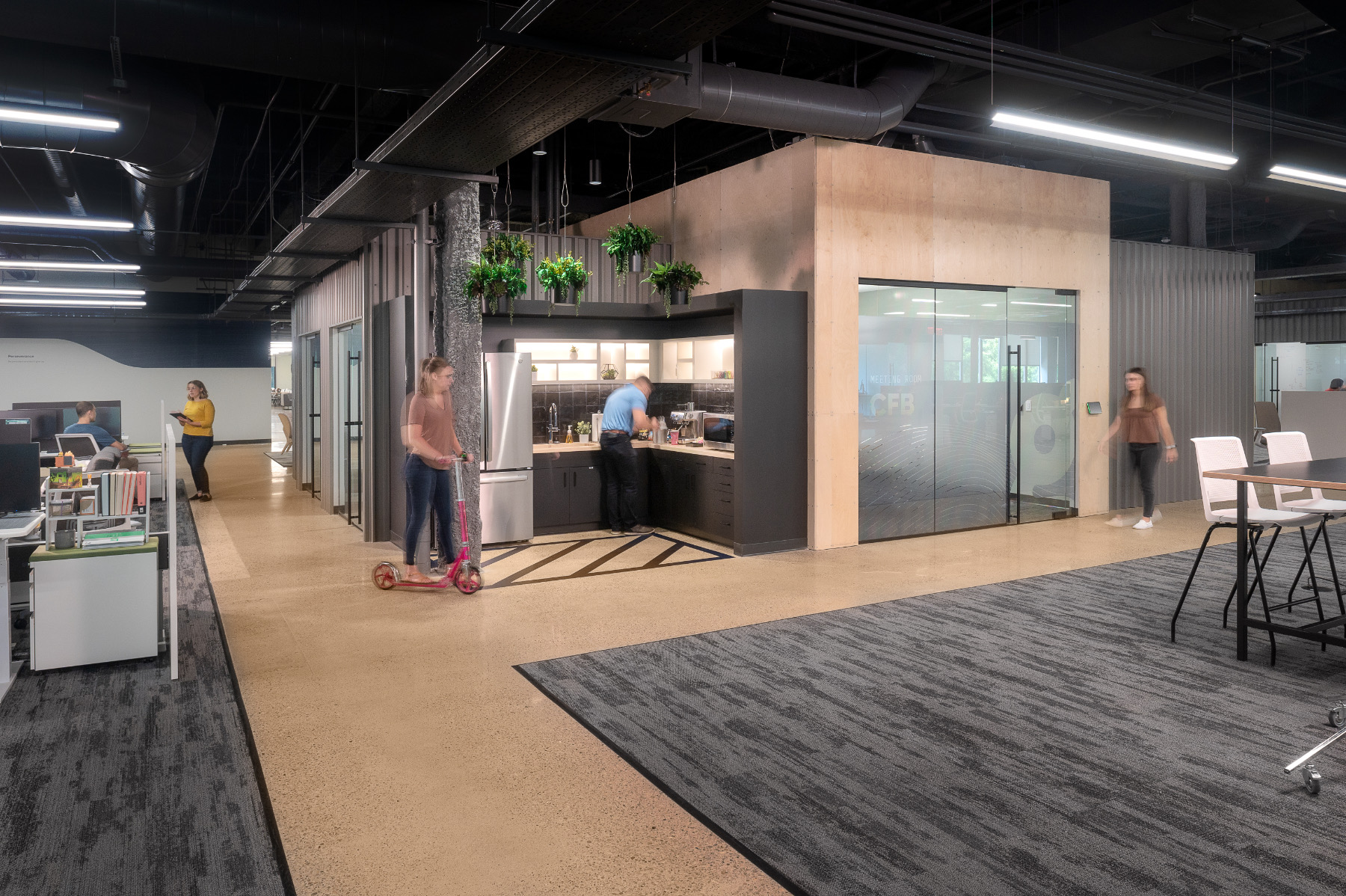 A Look Inside Gecko Robotics' New Pittsburgh Office
Robotics company Gecko Robotics recently hired architecture and interiro design firm NEXT Architecture to design their new office in Pittsburgh, Pennsylvania.
Their cutting edge mission has put them on an expansion path that led to this project's genesis – a new 60,500 SF office in the Nova Place development in Pittsburgh's North Side. Gecko wanted an office that stayed true to their start up values of grit and determination while looking forward to years of continued growth. Our team's challenge was to design an office built to expand purposefully over time, while not losing Gecko's grit. NEXT went through extensive programming and determined that Gecko needed a space where the robots were the heart of the office; on display for employees and visitors to be continually reminded of the company's mission.
The office was planned around a 20,000 SF testing workshop with visibility to the office space on three sides. The rest of the space is organized for growth, a city of Gecko employees with all their needed amenities at their fingertips. Our team drew inspiration from the basic elements that come together to make a city. Conceptual reinterpretation of these elements make the landscape of the Gecko office and allows for future expansion.
NEXT focused on the importance of hierarchy between landmarks and nodes. We distinguished programmatic function based on spatial typology and materiality. Graphic communication is a critical part of the Gecko Robotics office, the large single story office can be overwhelming for new hires and visitors. Graphics inspired by the industrial environments Gecko's robots operate in were incorporated throughout the project as way-finding. Graphics also mark public areas and major 'paths of traffic'. Gecko employees often use scooters to travel through the large office and workshop and are guided on paths made for their travel.
Location: Pittsburgh, Pennsylvania
Date completed: 2023
Size: 60,500 square feet
Design: NEXT Architecture