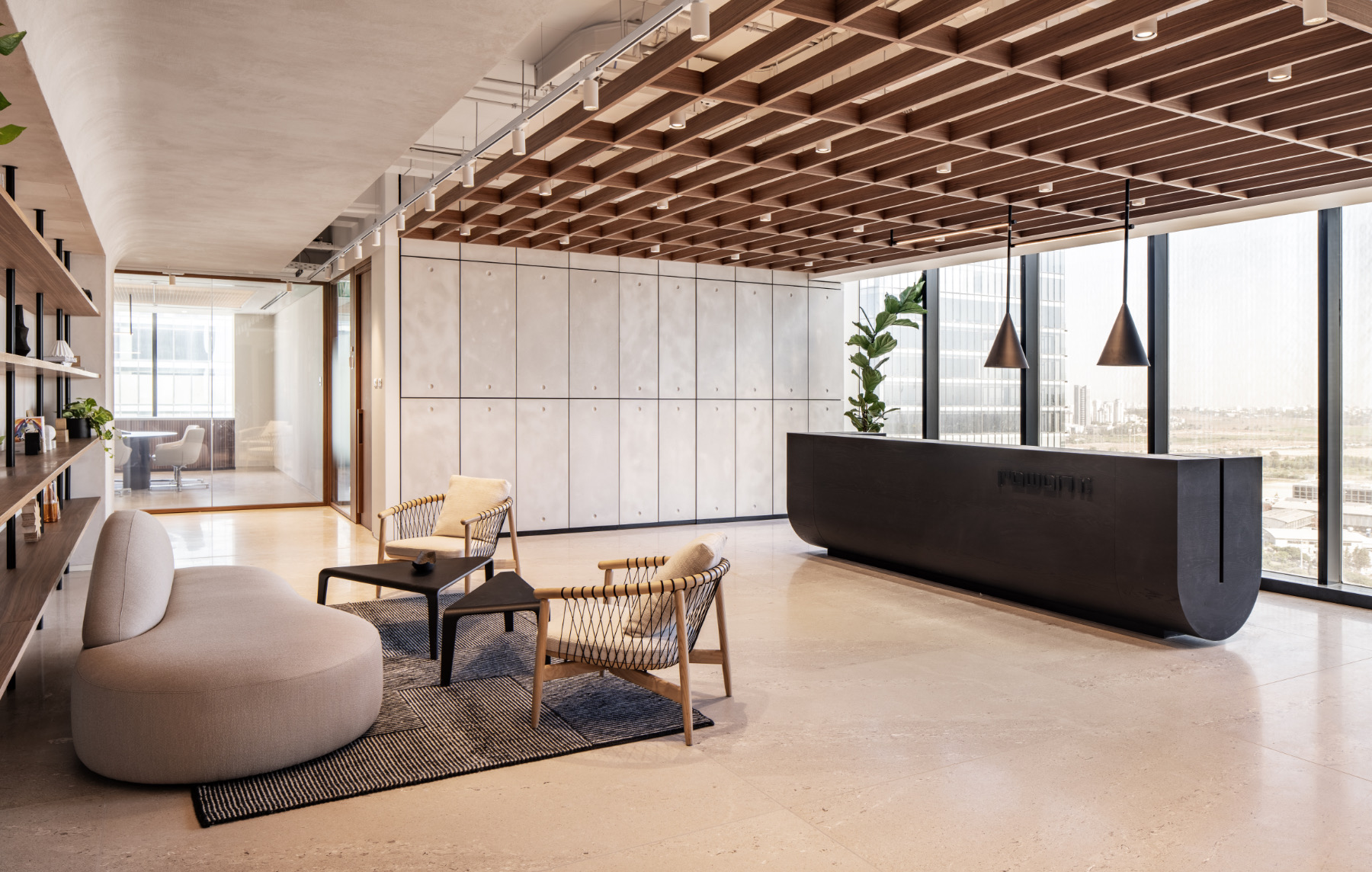 A Look Inside Rotshtein's New Petah Tikva Office
Real estate development company Rotshtein hired architecture and interior design firm to design their new office in Petah Tikva, Israel.
The company's occupation in the field of construction inspired the design of the project, which is based on minimalist architecture that combines concrete, wood and natural light as raw materials.

The space reflects the urban environment in which it is built and is based on the relationship between architecture and nature by using raw materials such as natural stone, marble, concrete, walnut wood, mineral plaster, metal, glass and more. By using clean lines and a precise and elegant palette of materials, we created a space that transmits power and reputation while at the same time harmony, modesty, intimacy and warmth.

The project combines a variety of unique details such as a circular ceiling, hidden lighting, custom-made carpentry details, hidden doors, mesh ceilings, walnut veneer partitions, and more.All these together stemmed from the leading values ​​that accompanied the project: minimalism, geometry, light and shadow, authenticity, form and functional material.
Location: Petah Tikva, Israel
Date completed: 2023
Size: 16,145 square feet
Design: Shirli Zamir
Photos: Yoav Peled