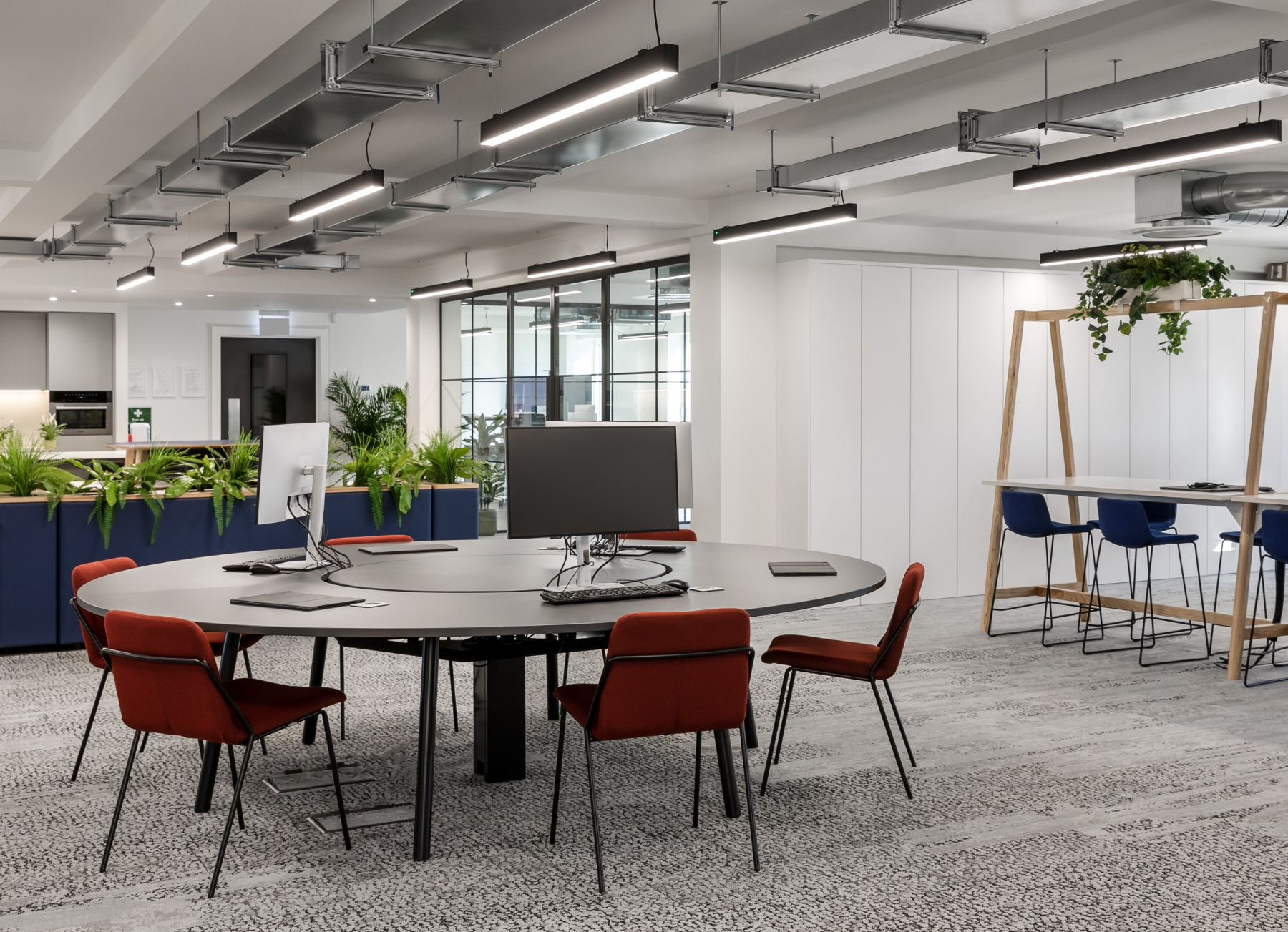 Inside OIA Global's New London Office
Supply chain management provider OIA Global hired workplace design firm Oktra to design their new office in London, England.
OIA Global had leased a fitted workspace in Richmond and sought to make the space their own with a bespoke furniture and joinery scheme. They envisioned an environment that would not only enhance functionality but also embody their brand spirit, fostering creativity and collaboration.
We aimed to maximise the potential of the area through innovative furniture design. The project began with the expansion of an existing teapoint into an inviting island with additional seating, establishing a central hub for meetings and informal discussions.
Understanding the client's need for diverse work environments, we introduced a circular desk and high tables for hot-desking, promoting flexibility. Collaborative tables, quiet booths, and pods were strategically placed, catering to different workstyles and enhancing productivity. A gaming zone, accompanied by lounge areas, promote relaxation and creativity.
To infuse the space with the company's identity, we integrated brand colours boldly within the furniture, creating a striking contrast against neutral surroundings. Bright and bold colours became a central design element, adding vibrancy and character to the workspace. Natural wood, varied finishes, and thoughtful planting were employed to create a tactile experience.
Location: London, England
Date completed: 2023
Size: 4,300 square feet
Design: Oktra