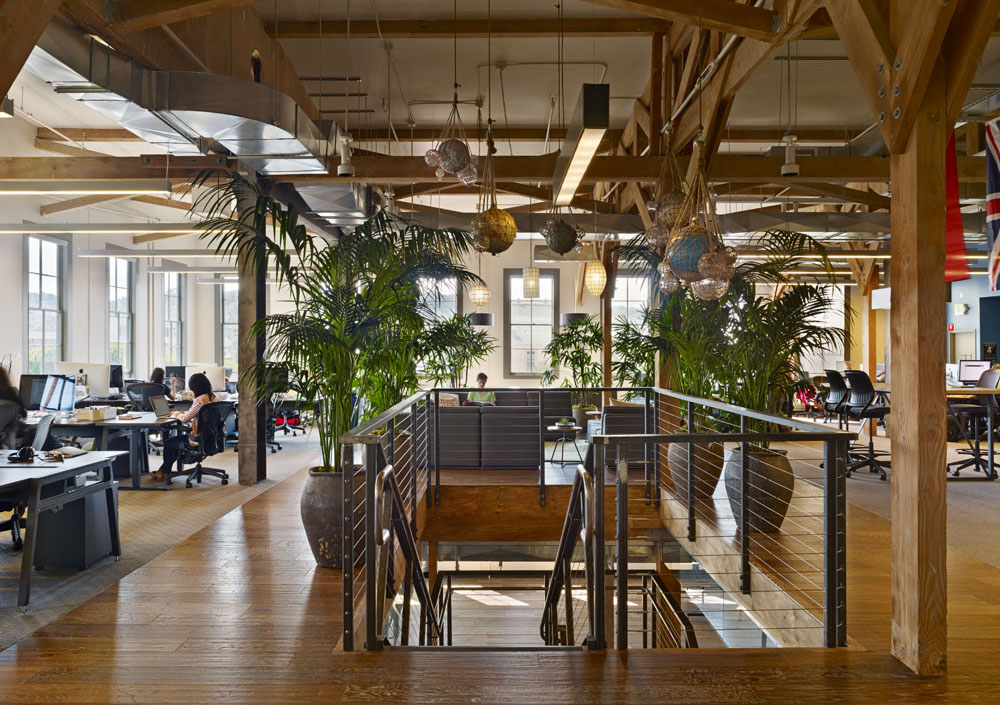 Stripe's New San Francisco Office
In 2010, Patrick and John Collison founded Stripe, a company that provides a way for individuals and businesses to accept payments over the internet. Stripe quickly evolved into a valuable tool, catching the eye of some of the biggest venture capital funds, such as Sequoia Capital, Andreessen Horowitz and Khosla Ventures.
Due to its tremendous growth, Stripe had to relocate to new offices in the Pioneer Building at 3180 18th Street in San Francisco's Mission District, where nearly 70% of this space is leased to the company. The offices were designed by Boor Bridges Architecture, which is known for its previous work with Dropbox.
Photographer Bruce Damonte was kind enough to provide us with photos he had taken…
Location: The Pioneer Building – Mission District, San Francisco
Date completed: August 2013
Size: 28,000 sq. ft
Design: Boor Bridges Architecture
Photos: Bruce Damonte