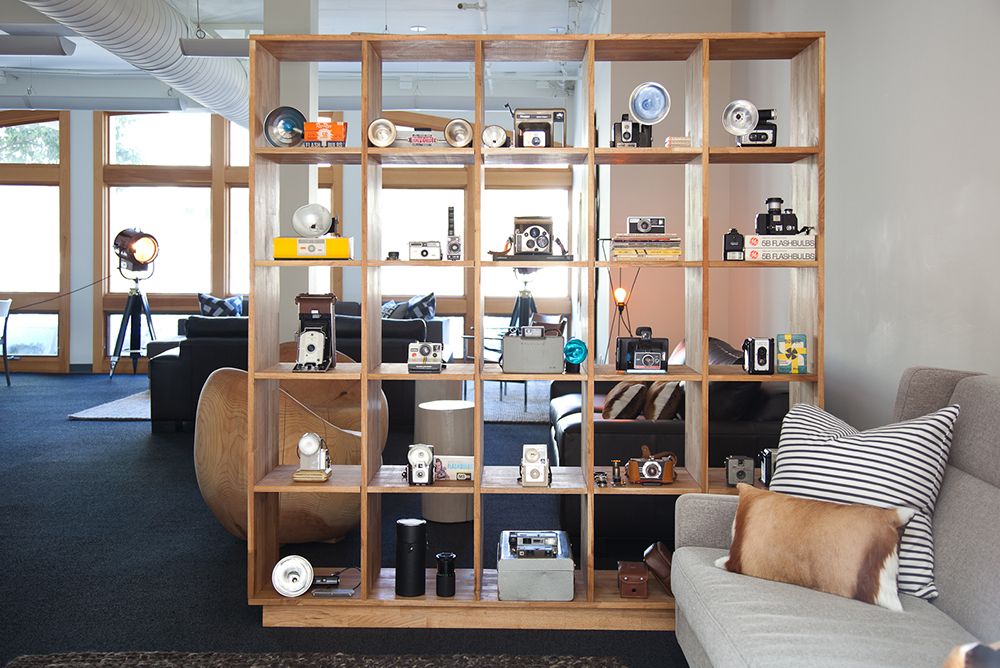 Inside Instagram's San Francisco Headquarters
April 9th, 2012 was a very special day for most tech-obsessed people, because during that day Facebook announced, that it buys Instagram for $1 billion. And even though billion-dollar deals seem pretty much normal nowadays, back then it was something absolutely special.
Today it has been more than 2 years since the acquisition and the truth is that Instagram still keeps going strong…actually it grows even faster than Twitter, Pinterest and Facebook combined!
Despite this massive growth, Instagram still keeps its trendy and vintage looking San Francisco-based headquarters, which were made by Geremia Design. So let's skip the numbers for now and take a look inside…
"The design for the Instagram office was inspired by their branding. We created a custom coffee station, built an inventory of retro furniture, and curated a vintage camera collection, which is on display on the lobby", says Geremia Design
Location: South Park – San Francisco, California
Date completed: 2012
Design: Geremia Design and MASHstudios
Photos: Molly Decoudreaux Photography, MASHstudios