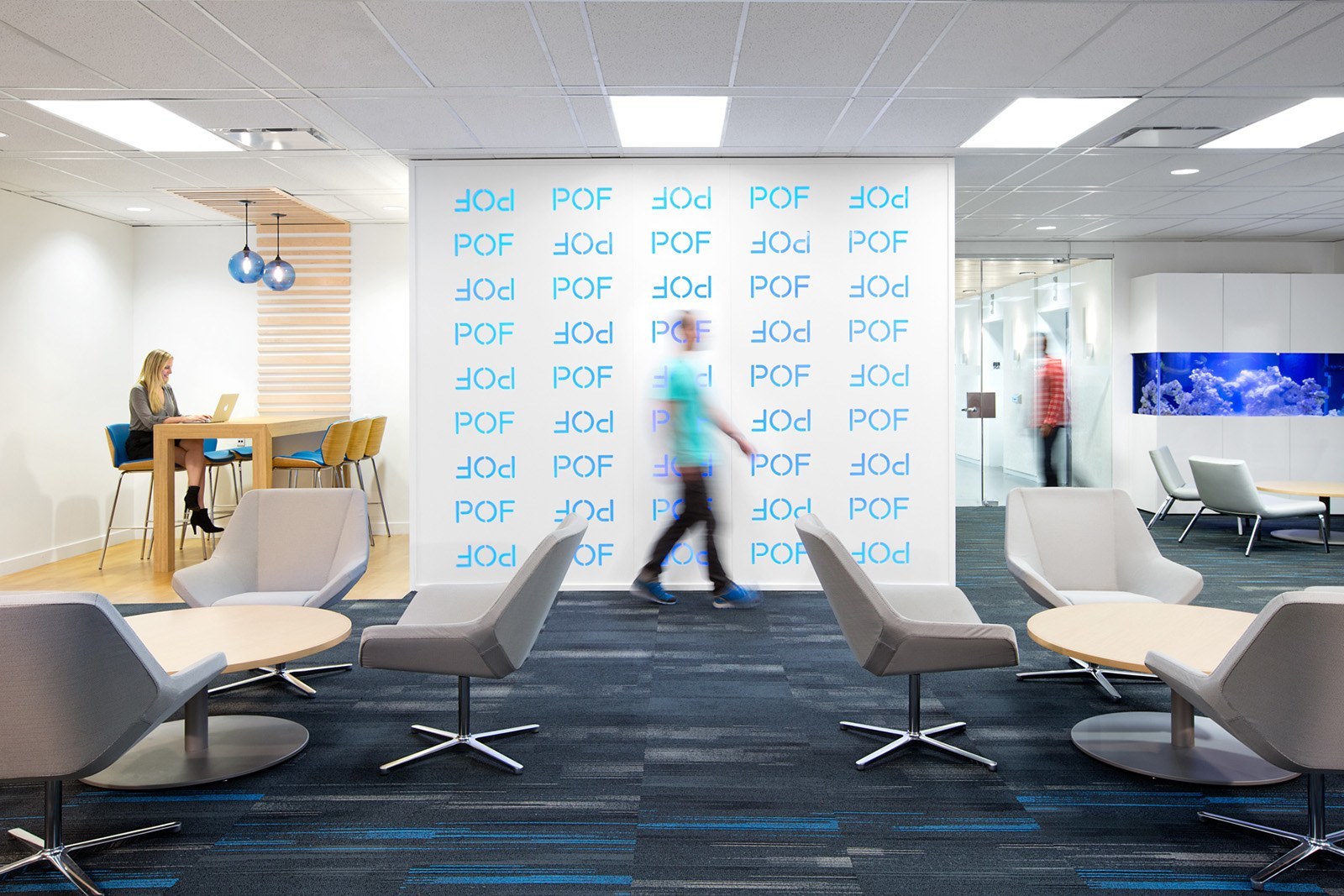 Take a Tour of PlentyOfFish's Fresh Vancouver Headquarters
PlentyOfFish is a popular free dating website that helps people find a date or perfect match for a partner. The company is headquartered in a modern office space in Vancouver, Canada.
Tip: Did you know that PlentyOfFish recently surpassed 100 million users?
"Modular stadium and guest seating complete with a stage and bar area create a comfortable familial atmosphere that encourages and fosters everything from work-related discussions, industry event nights, to yoga sessions and impromptu dance parties.", said SSDG Interiors
Location: Vancouver, British Columbia
Date completed: 2014
Size: 6,000 square feet
Design and photos: SSDG Interiors