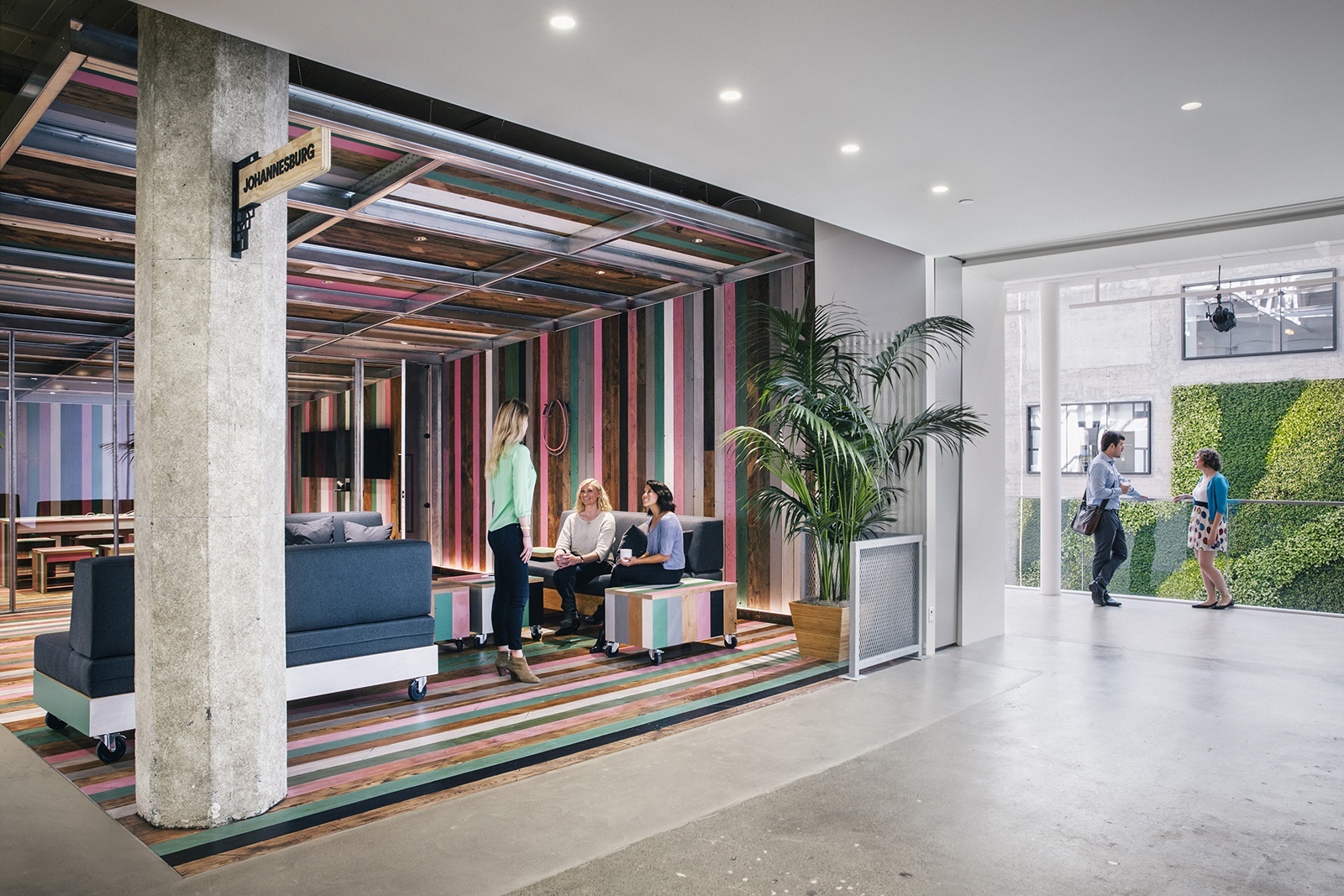 A Tour of Airbnb's New San Francisco Headquarters
Airbnb, a popular online marketplace that allows people to list, discover, and book accommodation around the world, recently expanded its headquarters in San Francisco's SoMa district.
"For phase II of the Brannan project, IDF designed more culture-based listing rooms to showcase Airbnb's global expansion. Guests are greeted by entering Brooklyn—a key location where the company's service really took off and continues to thrive. Stimulating spaces include Rye, Australia where a company founder's travel trailer provides additional workspace. Cafés designed after Cairo and a hot spot in Mumbai are interesting places for staff to snack and relax. More favorites include a Mexican log cabin from New South Wales, a loft from Shanghai, cozy living rooms from Rio de Janeiro and Portici, Italy and a colorful, industrial residence from Johannesburg", said IDF Studio
The photos of Phase 1 can be found here.