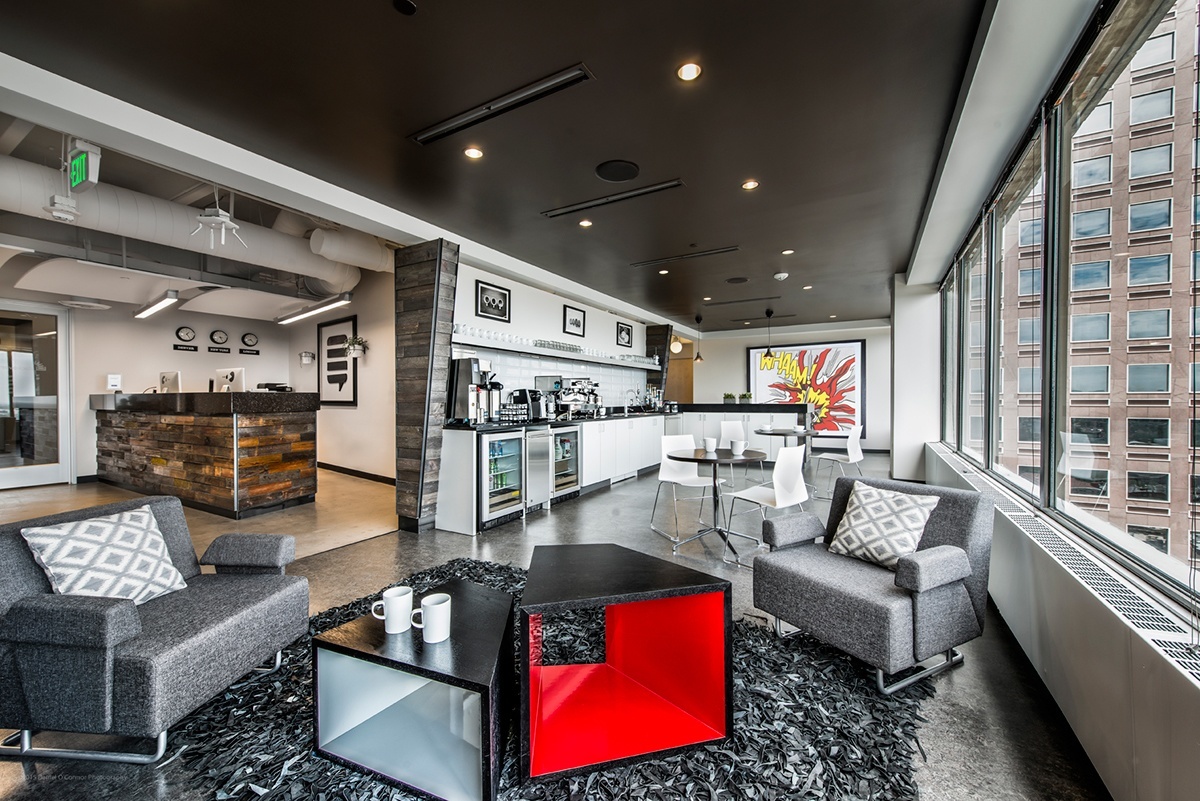 A Look Inside Stack Exchange's Cool Denver Office
Stack Exchange is a network of community-based websites that covers diverse topics from programming to photography and gaming. The company also operates Stack Overflow, a popular question and answer site for programmers and tech enthusiasts. Currently, Stack Exchange has three office locations. One in New York, one in Denver and one in London. This one is located in Denver and was designed by Chicago-based Box Studios.
Tip: Tour the Stack Exchange's offices in London.
"Box Studios worked closely with Stack Exchange to create a collaborative and inspiring office interior that embraces their culture. Themed huddle rooms were designed to represent Stack Exchange's office locations: Denver, New York and London. At the heart of the office is a multi-functional lunchroom, which serves as a large meeting space and occasional training environment. In addition to all the normal lunch room amenities, it sits adjacent to a full service kitchen with full time chef and D.J. booth. The office is truly all that, and a bag of chips", said Box Studios
Location: Denver, Colorado
Size: 12,500 square feet
Design: Box Studios