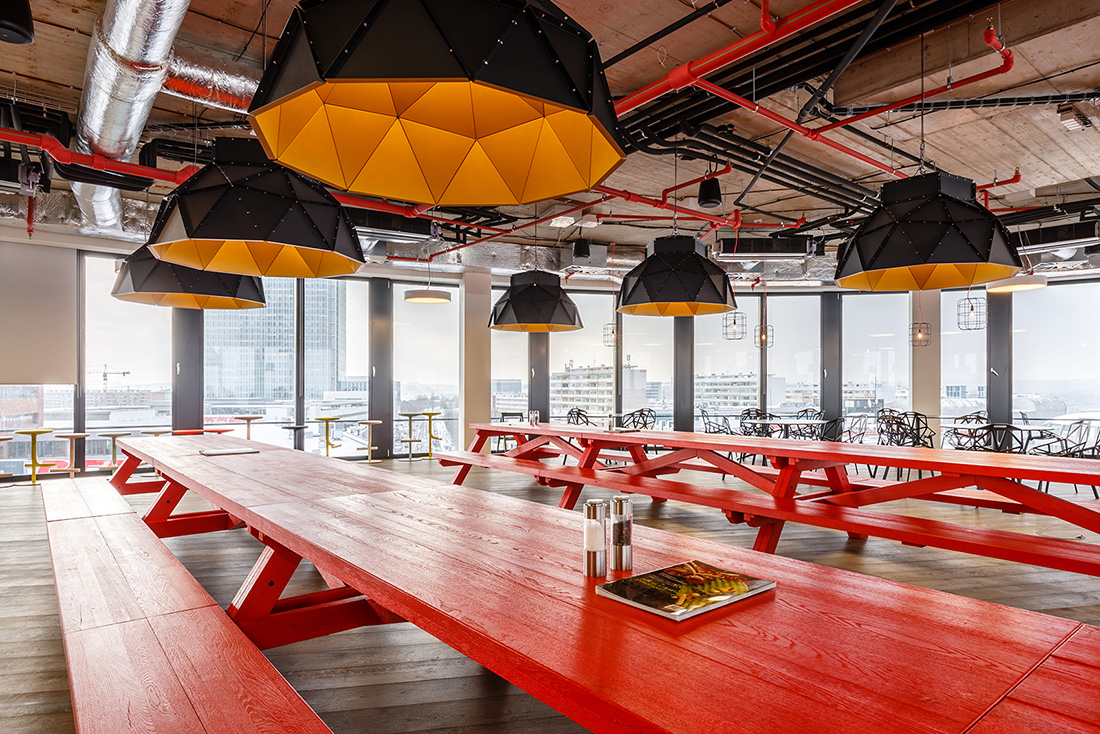 A Tour of Avast's New Modern Headquarters in Prague
Avast Software, a maker of one of the world's most trusted PC and mobile security software just moved into a new headquarters located in the Enterprise Office Center building in Prague, Czech Republic. To celebrate its new office space, Avast hosted an opening event with a special guest, former world chess champion Garry Kasparov.
"Avast brought the ideas and design principles popular in Silicon Valley for inspiring excellence and collaboration, to its new 15,000 square meter office space. Avast currently occupies seven floors, which each have stairways that are six meters wide making it easy to mingle with colleagues as you come and go. There are 45 meeting rooms where employees can get together to strategize and collaborate. Avast employees also have a Silicon Valley style cafeteria, which serves fine food for free from morning until late afternoon. The cafeteria is furnished with picnic-style tables and benches, supporting coincidental meetings among employees who normally may not sit together. The office's fitness area gives employees the chance to have a healthy work-life balance. In addition to the fitness room, employees have the opportunity to meet and get to know each other in other relaxing and fun areas in the building such as in the hammock room, by the pool tables, near the golf simulator, in the cinema, or at the library. The kid's room serves as support to the parents of Avast".
Location: Prague 4, Czech Republic
Date completed: 2016
Size: 161,400 square feet
Design: Studio Vrtiska Zak
Photos: Josef Havlin