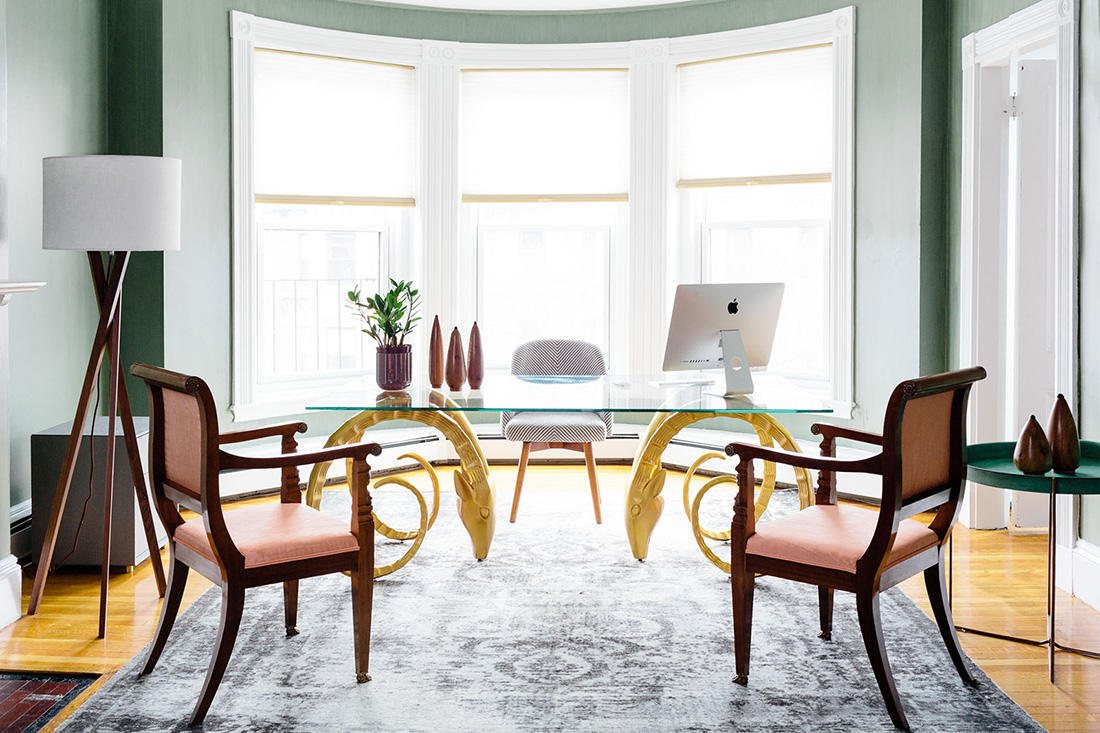 A Peek Inside Pluck PR's New Boston Office
Pluck PR, a Boston-based PR firm that works with technology companies such as Newscred, BuySellAds, Sailthru, GumGum and Pronoun, recently moved into its first office. It was designed by Homepolish designer, Steven Santosuosso.
"That residential feel is due, in part, from the floorplan. Instead of expansive open workspaces, there are small sitting areas and intimate conference rooms. A mix of seating options from acrylic ghost chairs to midcentury finds dot the space, and shaggy textiles are layered on the floor and walls. One area might even be mistaken for a living room, complete with a sofa, nesting coffee tables, books stacked up in the fireplace, and what's that we spy? Oh, yes. You can find us over by the mini dry bar".