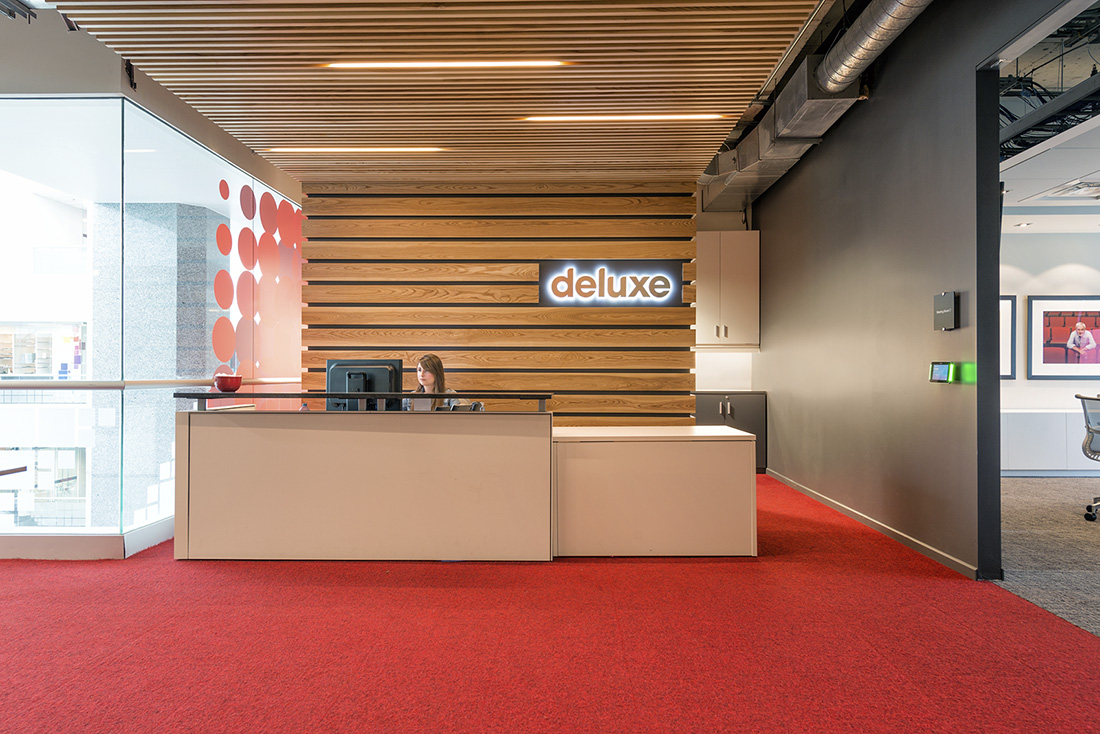 A Tour of Deluxe's Modern Toronto Office
Deluxe is a technology company focusing on digital post production, asset management and copyright protection for a diverse and global client list. Two years ago, Deluxe moved into a new office in Toronto, Canada which was designed by Quadrangle Architects.
"Located on the top three floors of a 1990s era eight storey office building in the King Street West Neighbourhood, the design and space plan gives importance to focus areas such as theatres, sound stages and quality control rooms. Unusual in technology and production environments, large areas of glass promote an open concept. The facility also includes theatres in a variety of sizes and sophistication, production suites, mixing stages, open office work areas and data rooms, as well as a large communal cafeteria lounge with a VIP dining room.".