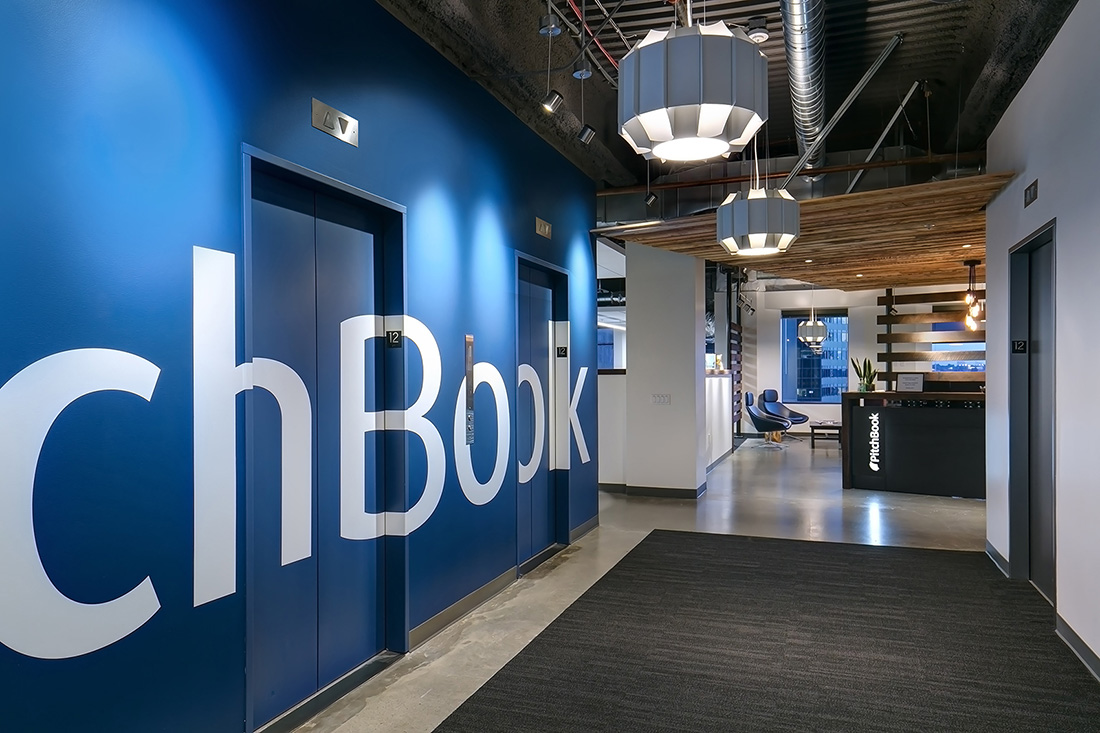 Inside PitchBook's New Seattle Office
PitchBook, a Seattle-based fintech company that provides global venture capital, private equity and M&A data to clients like Andreessen Horowitz, Blackrock and Microsoft recently moved into a new office which is located in Seattle's downtown area.
"In the past two years, we've hired more than 200 employees, surpassed 1500 customers, and made huge strides to codify our company culture and values. We wanted to find a space to accommodate this growth, while reflecting the ambitious, collaborative culture we've built. Our new downtown office is a bright 35,000 square feet space in the heart of Seattle's growing Central Business District." – John Gabbert, founder and CEO of PitchBook.