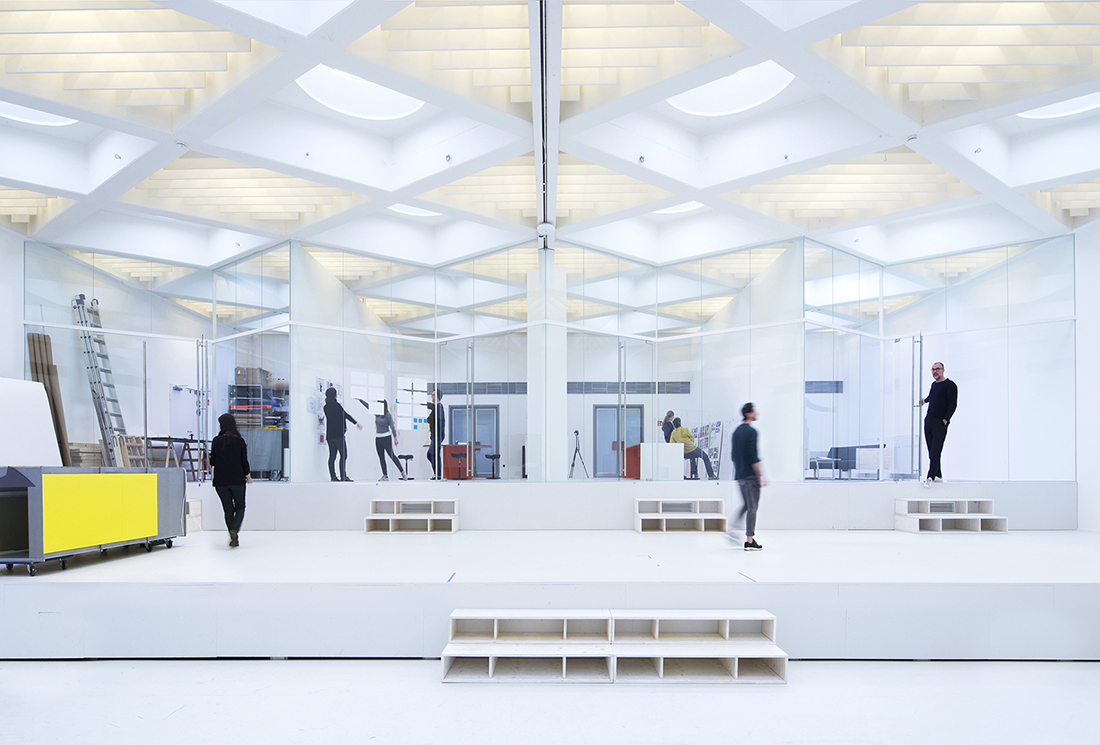 Inside feldmann+schultchen design studios' New Hamburg Office
Feldmann+schultchen design studios recently established their new office space inside the Kontorhaus, the former office building of the central wholesale market in Hamburg, Germany.
"The spacious rooms layout is divided into different zones. With this arrangement, feldmann+schultchen have come upon a coherent room concept. Glass walls, room dividers and additional fittings now structure the existing construction thus bringing the designers ideas of work processes and social interaction to life. At the centre the oblong lobby is situated, an internal service axis and a place for communication with an open kitchen and an inviting long table. This is where the team has lunch or comes together for big meetings. Alongside this open area enclosed spaces have been created like a library with a cosy living room atmosphere. The original wooden telephone boxes have been retained. Some of them will be rebuild into napping boxes, small havens for in-between recreation. The way to the former auction hall, where fruits and vegetables have been traded, leads through project rooms that are used for various purposes depending on the current design tasks. Glass walls ensure an unobstructed view of the hall's impressive faceted ceiling. There the designers have plenty of room to construct mock-ups of architectural models like the ceiling of a petrol station or modular units of shop systems in full scale. Models are built in the two well-equipped workshops next door. A professional basketball hoop hints at the laid-back way of working".
Location: Hamburg, Germany
Date completed: 2016
Size: 10,763 square feet
Design: in-house