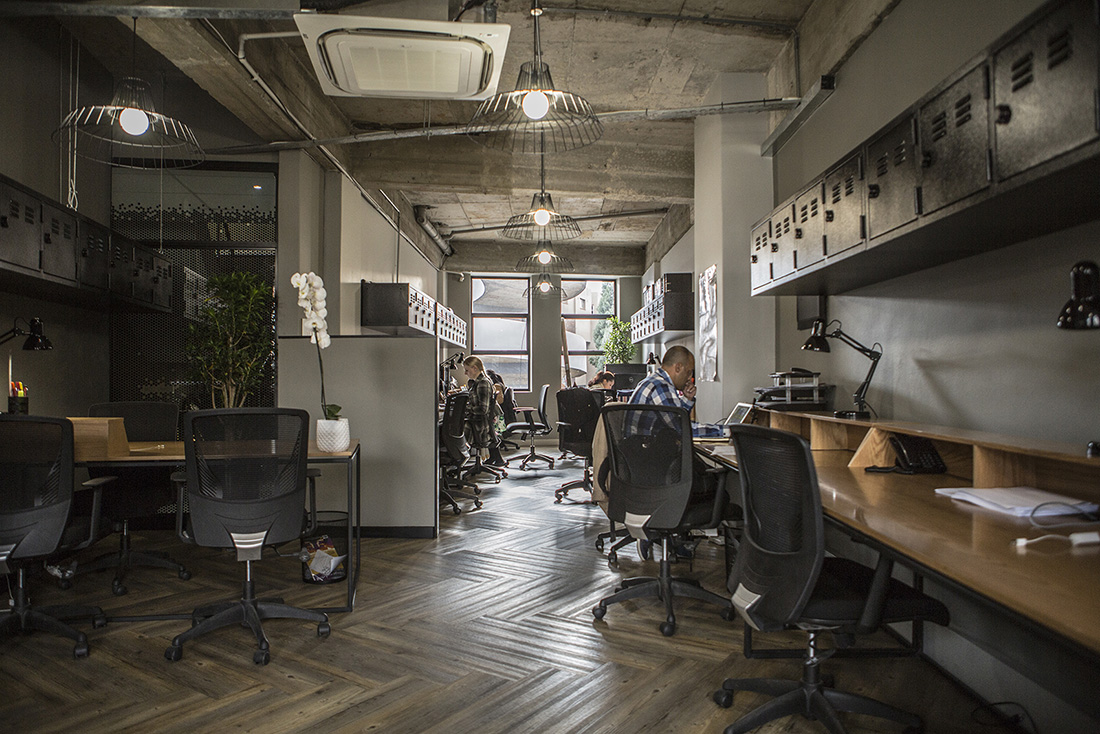 An Inside Look at FoxP2's New Johannesburg Office
FoxP2, an award-winning advertising agency based in Cape Town and Johannesburg, recently opened a new office in Johannesburg which was designed by interior design studio Karpinski Design.
"The inspiration for the interior was Thomas Edison's research and development laboratory. Classic elements and detailing have been interpreted into a modern functional office space for one of Southern Africa's top creative advertising agencies. The original concrete sofit was reclaimed to show the heritage of the building it is housed within, exposed surface mounted services and seamless technologies were integrated into the interior – right down to test tube meeting treats and lab glassware for refreshments & a few hearts (sheep) in Formaldehyde for good measure! The interior houses creative partner offices, open plan area for client services and an open plan high level boardroom table with adjoining kitchen and outside balcony area".