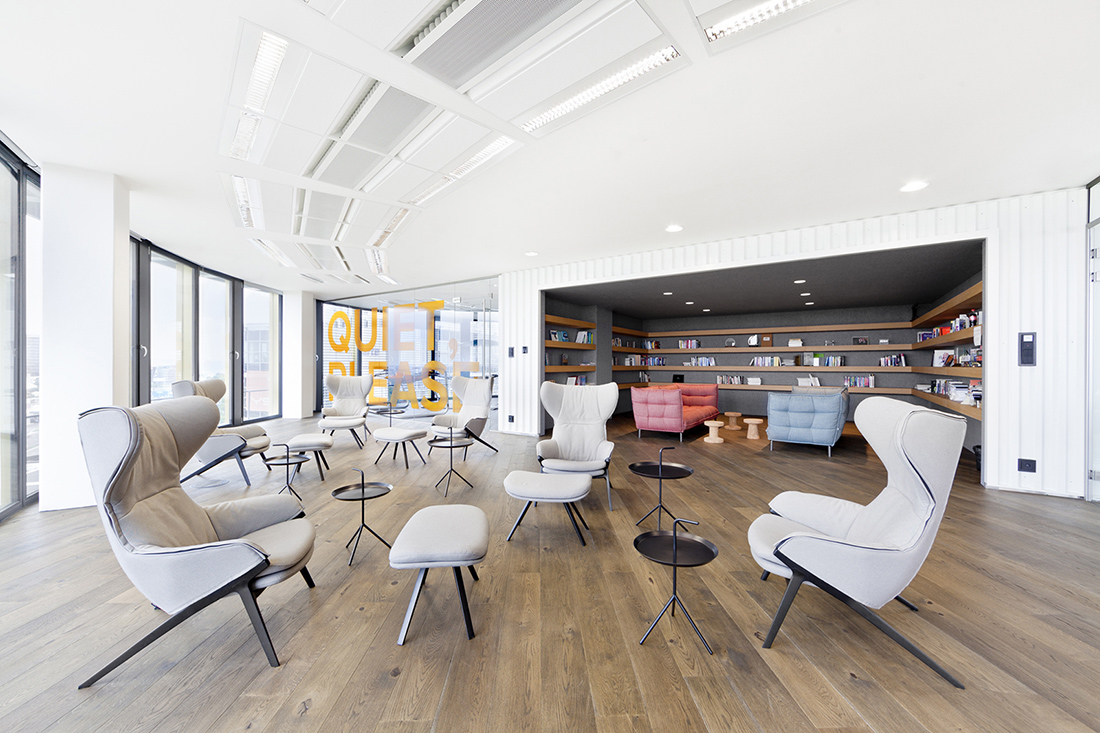 Another Look Inside Avast's New Prague Headquarters
Avast Software, a technology company that develops one of the world's most popular PC and mobile security software, recently moved into a new headquarters in Prague, Czech Republic. Even though the grand opening of the new interiors took place at the end of 2015, all the works on the interiors have been finished in the mid of a year 2016.
"In a Prague offce, we can find a private restaurant (whose running and eating employee is paid by the company), an internal, central staircase through all seven floors, gym, shop, recording studio, playroom, movie theater, game room, golf simulator, library or relaxation room full of hammocks and parasols. This amount, for the office non-standard elements, however, has its own reason. "IT segment is currently one of the fastest growing in the world, so a recruitment has a great interest in new talents, which now has the opportunity, not only because of these attractive spaces to better adopt. It is essential that the company Avast paves the relatively benevolent and liberal strategy towards their employees, so we were able to integrate these elements into the interior and to equip them basically almost the whole floor, "says architect Vrtiška.".
Tip: You can see the previous photos here.
Location: Pankrac – Prague , Czech Republic
Date completed: 2016
Size: 161,400 square feet
Design: Studio Vrtiska Zak
Photos: Kristina Hrabetova