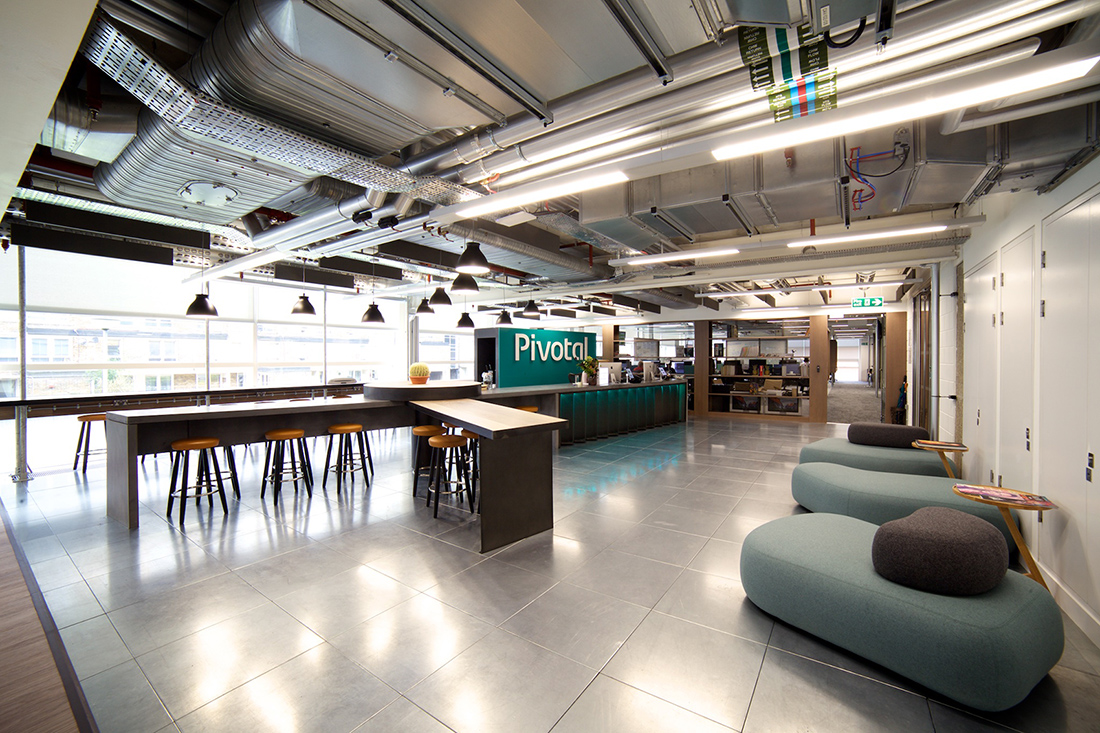 Inside Pivotal's New London Office
Pivotal, a San Francisco-based software development company that builds Pivotal Cloud Foundry, Pivotal Tracker workflow software, as well as offering a consultancy recently opened a new European office in London, England.
"Pivotal London were outgrowing their space at Bentima House in London's Old Street area, and needed to look at new options. The staff were invited to 'office retrospectives' with the design team from Moser to discuss: what they'd like to keep, what they'd like more of, and what they'd like to see left behind. After that, a smaller group was put together to review design iterations and provide feedback to the team at Moser. This meant that we kept people in the loop, and offered them a chance to influence the layout as it evolved. There was a smaller group from Pivotal who worked closely with Moser on layout, furniture and more. The main objectives from the move was creating a space for Pivotal to grow into over the coming years, provide collaborative workspace beyond the desks, and create an EMEA HQ that would be useful for sales, delivering and marketing uses".
Location: Old Street – London, England
Date completed: 2016
Size: 38,000 square feet
Design: M Moser Associates
Photos: NK Guy