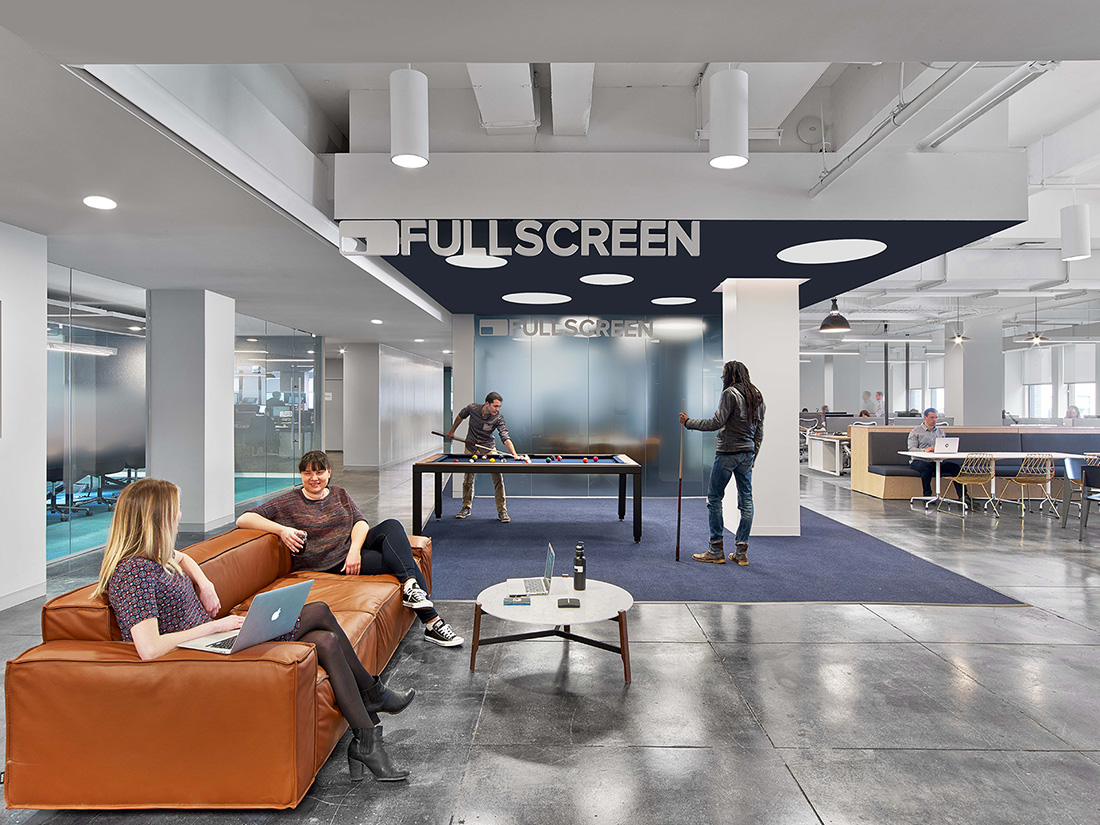 Inside Fullscreen's Modern New York City Office
Fullscreen, a global media startup that empowers popular YouTube channels and networks just moved into a new office in New York City, designed by interior design firm Rapt Studio.
"For this global youth media company, home is where the content is. And Fullscreen is how you find it. The young startup, featuring videos made by creators around the world, wanted their space to reflect the community they've created and inspire everyone inside. After completing a two phased headquarters in Los Angeles, Fullscreen decided to up their game in New York. Previously working in a cramped Manhattan office that could only accommodate 25 people, it was time for Fullscreen to expand. Rapt Studio wanted to provide a nod to the West Coast headquarters, while creating an office that supports the ad and agency departments that are located in New York. The design, while referencing the HQ, is dialed up a notch for more city-chic luxury. Fullscreen's signature blue still appears throughout the space, but it's darker and more sophisticated. The ash-veneered millwork andblacken-steel details lend a New York edge to the youthful West Coast company. The elevators open directly into the office with no formal reception area. Instead, the pantry serves as reception, lounge, social hub, game room, café, and event space. Enclosed meeting spaces and conference rooms are clustered in the interior of the space, so that the perimeter views of Park Avenue and the Met Life Building are unrestricted", says Rapt Studio
Tip: We previously featured their headquarters in Los Angeles. You can see the photos HERE.
Location: Flatiron District – New York City, New York
Date completed: January 2016
Size: 14,000 square feet
Design: Rapt Studio
Photos: Eric Laignel