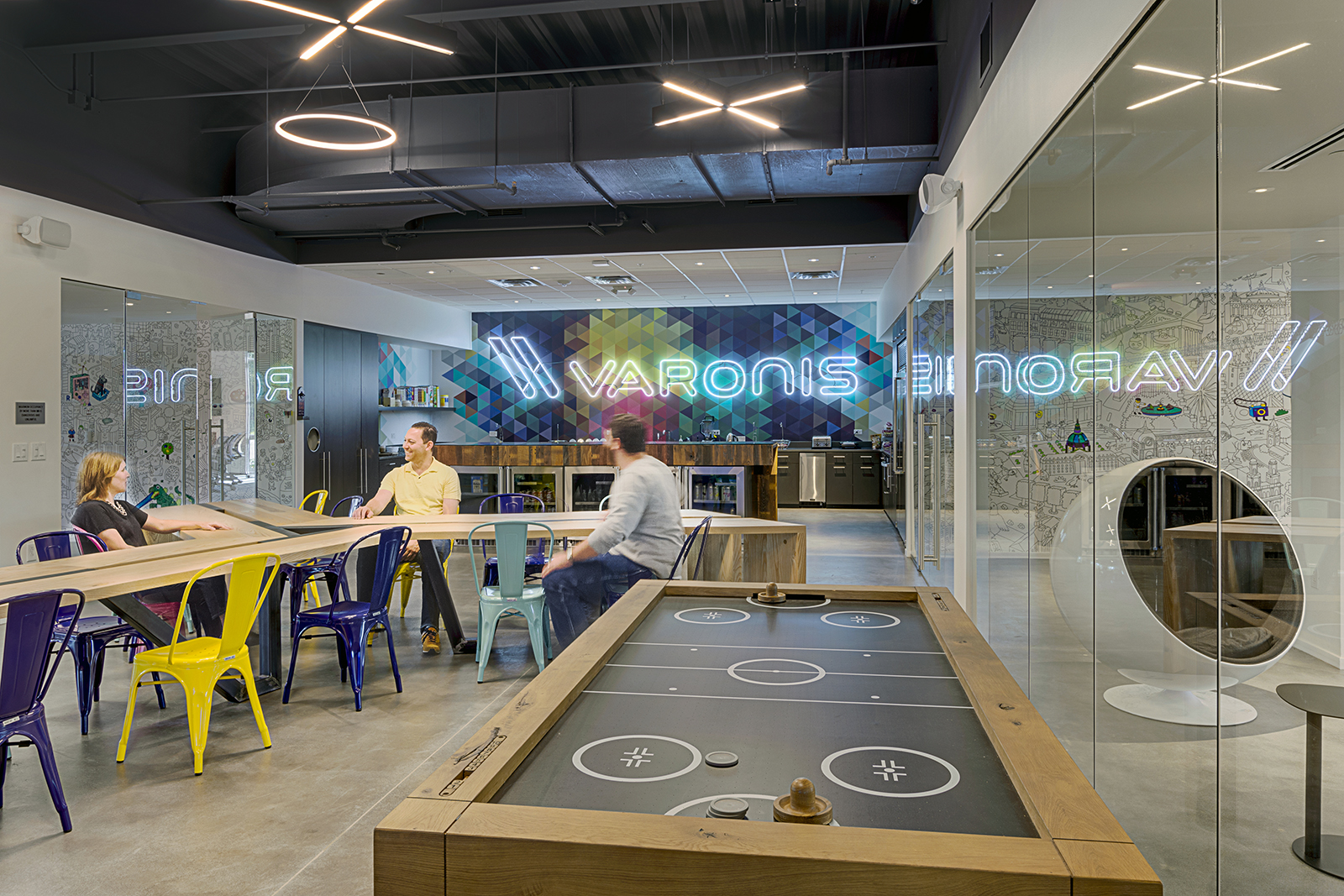 An Inside Look at Varonis' North Carolina Office
Varonis, a provider of software solutions that protect data from insider threats and cyberattacks, recently opened a new office in Morrisville, North Carolina, just a few miles from Raleigh–Durham International Airport.
"The new office is a colorful intervention in a 14,000sf ground floor space. Leveraging tall ceilings (as high as 14′ in certain areas), the office draws employees through a series of public spaces, and encourages encounters across teams, through both formal and informal gathering settings. From a dedicated play area in the break-room (including both video games on a 70′′ screen and old arcade games) to meeting rooms that abandon a corporate feel and adopt a residential vocabulary, the ground is set for a workplace environment that fosters a new office culture for the company's growing presence in North Carolina. The furnishings include a variety of custom elements, from raw steel and wormy maple workstations, through a conference table supported by an 80 year-old truss from a local water tower, to a custom designed 20-person communal table fabricated by Bull City Designs in Durham".
Tip: We also previously featured their New York City headquarters. You can see the photos HERE.
Location: Morrisville, North Carolina
Date completed: August 2016
Size: 14,000 square feet
Design: Pliskin Architecture
Photos: Liam Frederick