Menekuni permasalahan branding serta permasalahan harga jual tiap- tiap web serta game. Permasalahan branding pula wajib dapat dipelajari lebih lanjut supaya esoknya banyak yang terpikat pada game gambling agen sbobet terpercaya taruhan online ini. Perihal ini hendak membagikan akibat lain semacam banyaknya era yang hendak berasosiasi ke dalam game sampai banyak orang yang turut mensupport game gambling duit asli dalam kompetisi yang terdapat.
Semacam metode intersepsi, metode mengutip ataupun membersihkan bola pula ialah metode yang bermanfaat buat bertahan dari serbuan yang dicoba rival. Tetapi, Kamu pula wajib berjaga- jaga kala agen bola melaksanakan metode ini, sebab dikira amat beresiko. Bila Kamu melaksanakannya dengan salah, Kamu bisa menyakiti rival Kamu serta Kamu dapat memperoleh kartu kuning dari penengah.
Pada 2900, bangsa Mesir memakai graf hieroglif. bandar togel terpercaya ialah bahasa ikon, dimana tiap pernyataan diwakili oleh ikon yang berlainan. Bila simbol- simbol itu digabungkan jadi satu susunan, hingga hendak menciptakan suatu maksud yang berlainan. Rupa catatan serta bahasa hieroglif ini lebih maju dibanding dengan catatan bangsa Sumeria.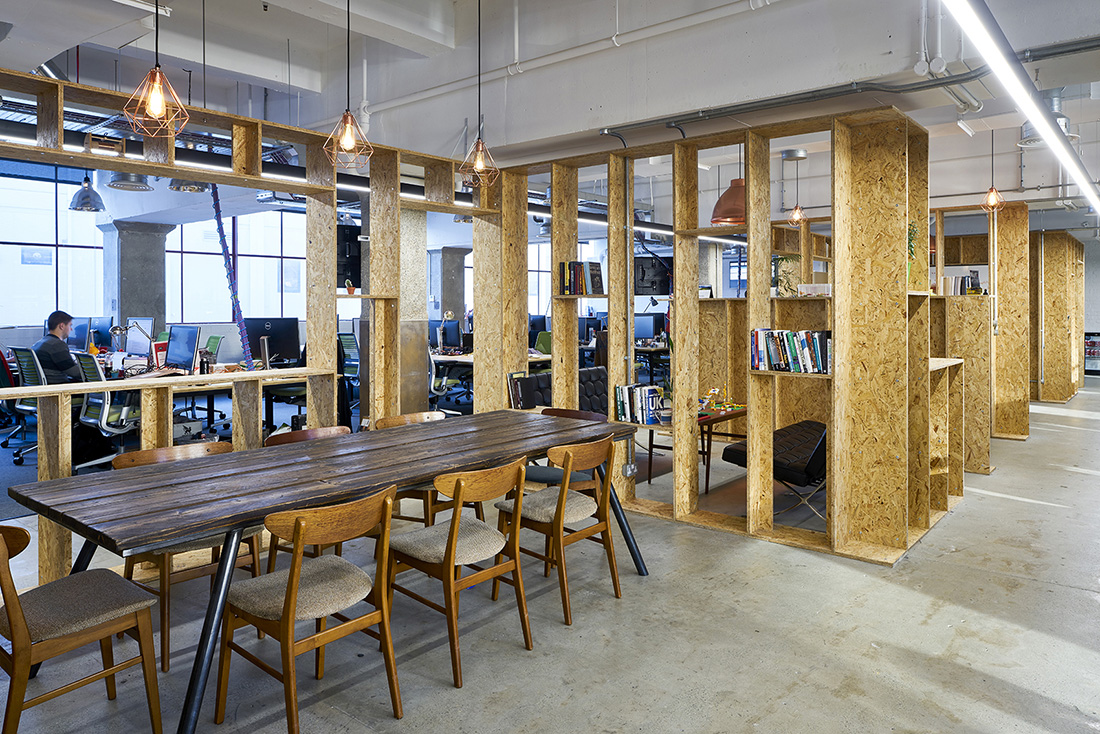 A Tour of Cloudflare's Cool New London Office
Cloudflare, a San Francisco-based technology startup that provides online services to protect and accelerate websites online, reached out to architecture design firm Jump Studios, to design their first UK office.
"As a rapidly expanding company, Cloudflare required an office that could accommodate a rapidly growing workforce and future development. They also desired a workspace modelled around Cloudflare's curiosity for how things work. Jump Studios' design delivers a space that is flexible and can be adapted to provide additional capacity for future expansion. The refurbished 7,000 square foot office includes around 100 desks with large social areas connected to the outside terrace space. The central area of the office is a form of 'spine' constructed out of OSB (Oriented-strand board) which weaves throughout the office. This spine maintains physical and visual connectivity throughout the floor and forms walls, rooms, storage and shelving units for Cloudflare to display tools, gadgets, books and awards. Informal meeting spaces sit within and around the spine for employees to relax and hold meetings in throughout the day. Larger work desks surround the central area and encourage collaborative working. A flexible, 40-capacity auditorium extends from the spine and includes a step seating area and projection screen positioned on the North side. Two curtain rails spanning the width of the space allow for the area to be broken up for varied uses. A larger eight-person board room is hidden behind the auditorium beneath the steps. Jump Studios have exposed the 'bones' of the building, stripping it back to its core elements. The design utilises durable materials including concrete, metal and plywood. In the kitchen, stained OSB and plywood tables are coupled with vintage Scandinavian furniture sourced by Chase & Sorensen, an industrial ode to the building's original purpose. Jump Studios has incorporated Cloudflare's brand colour orange into the grouting, giving traditional construction details a fun but purposeful twist. Much of the furniture is bespoke, including the custom-made desks, which have powder- coated metal legs with lacquered-plywood tops, accessible panels and cable management."