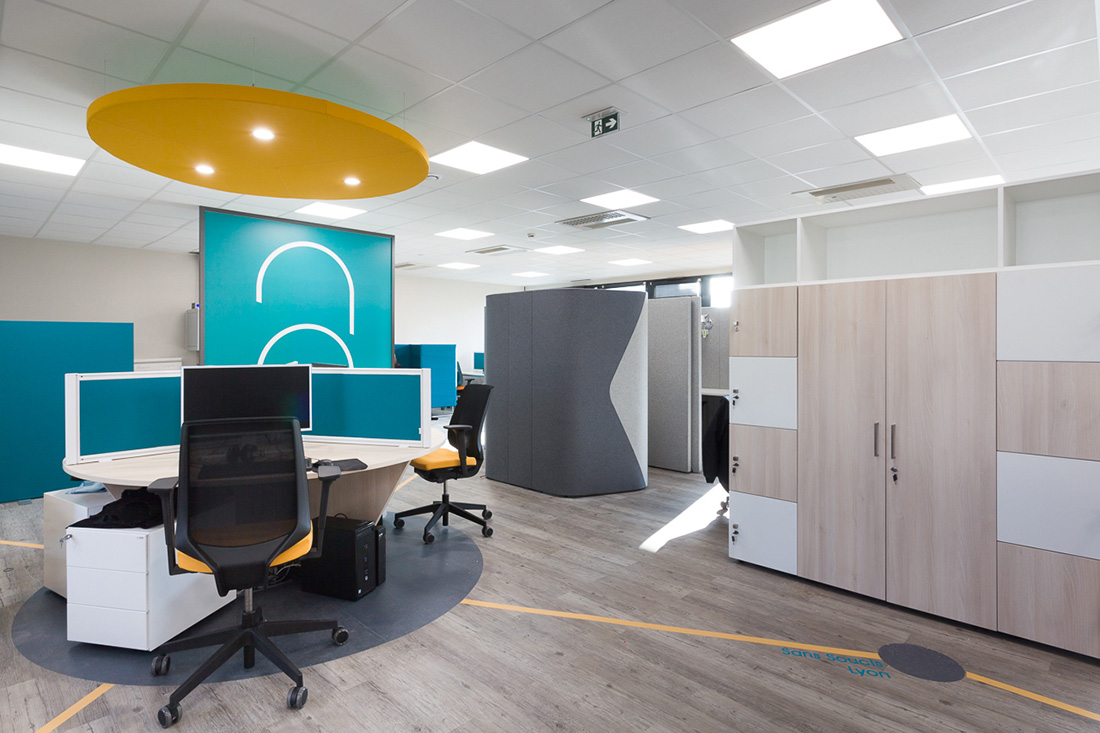 A Look Inside Cojecom's New Lyon Office
Cojecom, a French digital communication agency focusing on webmarketing, SEM, SEO and social media, recently hired office design firm Office Concept, to design their new offices in Lyon, France.
"Previously located in shared premises, Cojecom has decided to change their office in 2016, for improving the well-being of their employee. With the help of Office Concept (www.office-concept.fr) the goal was to set a totally new way of working for the company. After a procedure of reflection on ergonomics, space planning, design, architecture, … Cojecom chose an open space environment for their new offices. The main objective was to create a visually striking area, in combining at the same time the fundamental concern on ergonomics, design and well-being of each employee. This project combine shared desks as well as separated acoustic desks, and meeting rooms. The open work area is totally a truly perfect response to the employees demand, facilitating communication for achieving their goal. These work area have been equipped with large screens in view to operate in an easier way for a common project".
Location: Lyon, France
Date completed: 2016
Design: Office Concept
Photos: Frédéric CHILLET