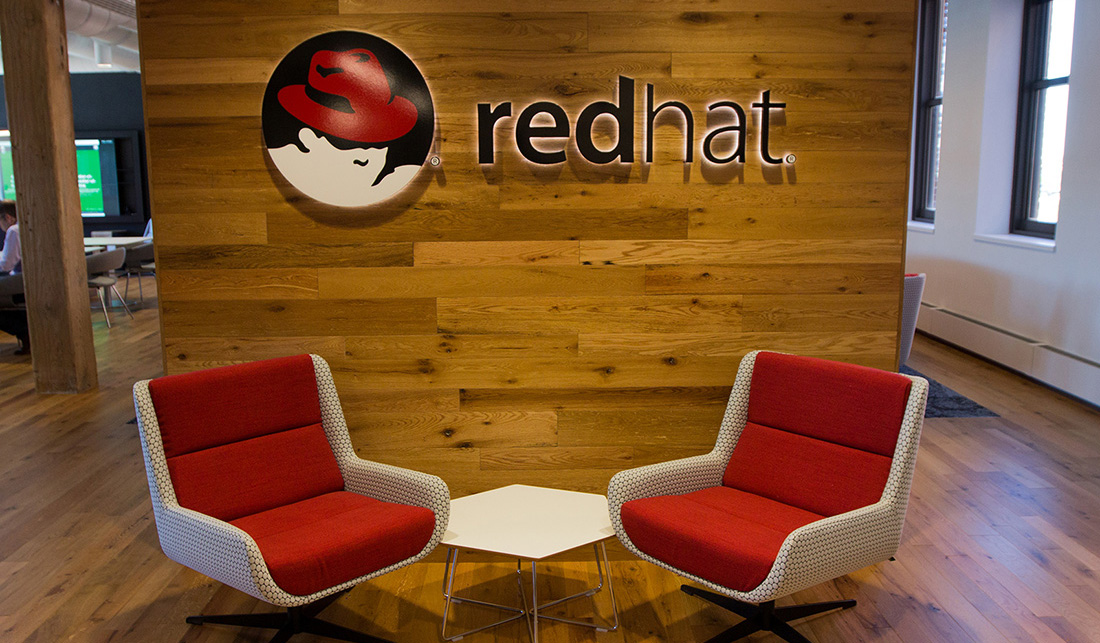 A Peek Inside Red Hat's New Boston Office
Red Hat, a global software company that provides open source products to the enterprise community around the globe, just opened a new office in the Seaport District of Boston, which will serve as its new executive briefing center and an open innovation lab.
"Red Hat's new state-of-the-art Global Executive Briefing Center offers an innovative, interactive and immersive experience that brings open source innovation to life by showcasing Red Hat's full portfolio of enterprise-class open source software and creates collaborative experiences that embody the open source approach. Visitors – who are expected to include senior executives from many of the world's largest and most innovative organizations – can learn firsthand from Red Hat's executives, product leaders and engineers how open source can drive innovations across industries and understand Red Hat's initiatives to advance the technology industry with its open source leadership to address customers' business challenges".
Location: Boston, Massachusetts
Date completed: 2017
Size: 40,000 square feet
Photos: courtesy of Red Hat