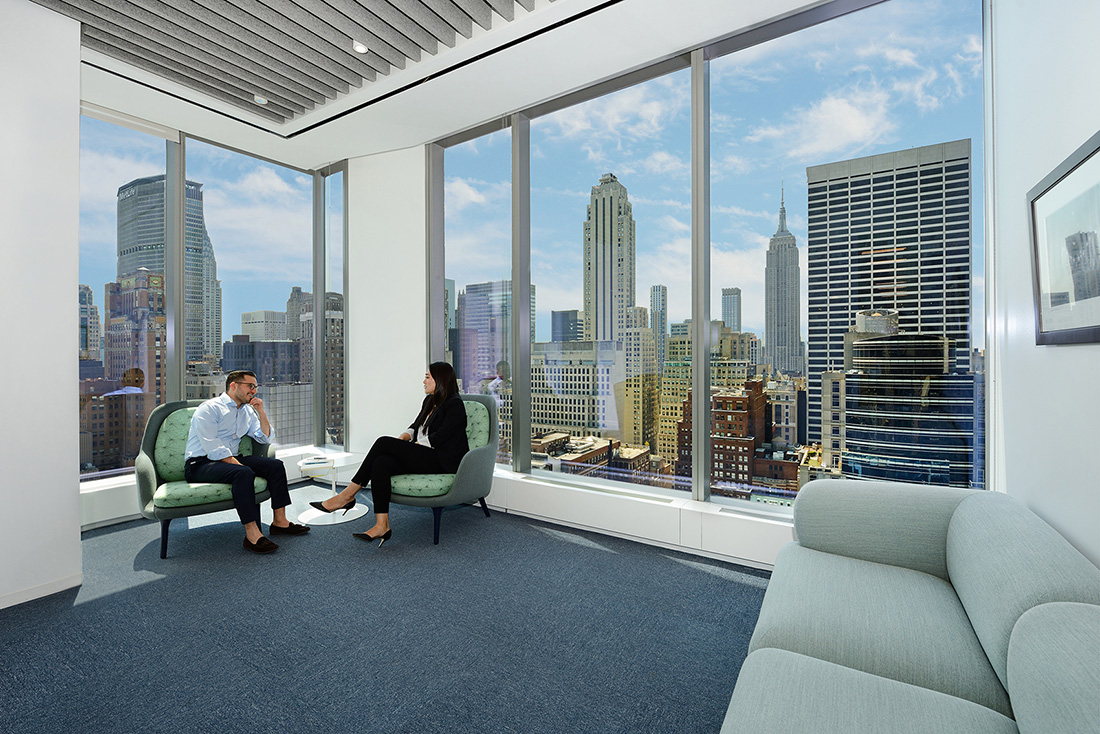 A Tour of Nixon Peabody's Modern New York City Office
Nixon Peabody, a global 100 law firm with key practices in corporate law, litigation, real estate, and intellectual property, recently relocated to its new space in New York's Midtown district.
"Every architectural design element brings to life the law firm's culture of collaboration and entrepreneurship. There are no corner offices in the new space which includes uniform-size offices for all of its attorneys. Team collaboration rooms have replaced corner offices. Glass walls—a middle ground between a fully open and a fully closed floor plan—encourage an open door work ethos for employees to collaborate and interact with one another. Connecting the office's three levels, from the 23rd to the 25th floor, is a centerpiece stairwell to encourage collaboration among attorneys and staff who work in different practices across the firm. Health & wellness is also an important tenet in the firm's culture. Every employee, regardless of title, has an automatic convertible standing desk. The office's glass façade offers 360-degree scenes of Midtown Manhattan, with floor-to-ceiling views of the Empire State Building and the Chrysler Building, among other historic New York City landmarks".
Location: Midtown Manhattan – New York
Date completed: July 2017
Size: 66,297 square feet
Design: Perkins+Will
Photos: Robert Socha