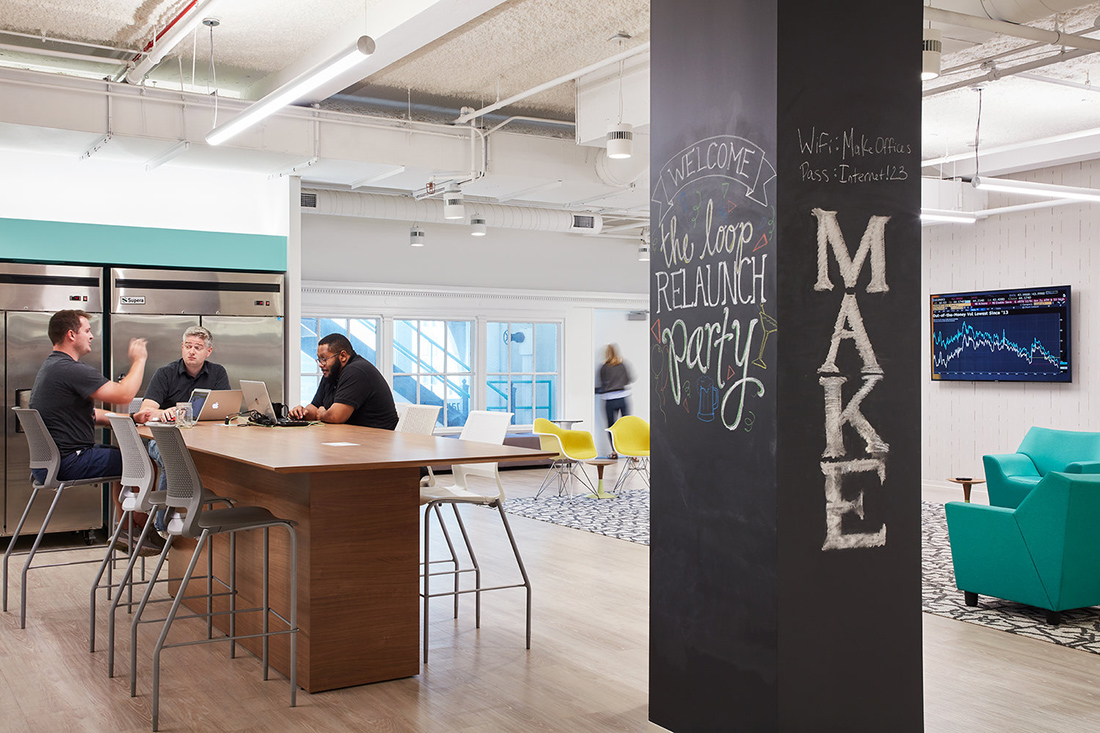 A Tour of Make Offices – Chicago
Make Offices, a platform that provides turnkey coworking & shared office spaces to entrepreneurs, freelancers, startups and businesses, recently opened a new coworking campus in Chicago, Illinois, which was designed by architecture & interior design firm Eastlake Studio.
"After establishing a couple of successful locations in Washington, D.C., Make Offices opened three co-working facilities in downtown Chicago in a little over a year, providing startups, small businesses and freelancers with workspace and community resources. Eastlake designed the first one in River North, setting a standard for the next two and gaining the trust of the young company. All three spaces share a bright modern aesthetic, with both collaborative and private workspace as well as central town hall areas where craft beer and cider is always on tap. We worked with the Make Office team to evolve branding elements throughout, location by location, helping them stand out in the vast options of coworking spaces in Chicago. The designs thoughtfully consider architectural features and individuality of each location with an understanding that each needs to reflect the personality of the neighborhood in order to become an asset within them," says Eastlake Studio.
Location: River North – Chicago, Illinois
Size: 150,000 square feet
Design: Eastlake Studio