Menekuni permasalahan branding serta permasalahan harga jual tiap- tiap web serta game. Permasalahan branding pula wajib dapat dipelajari lebih lanjut supaya esoknya banyak yang terpikat pada game gambling agen sbobet terpercaya taruhan online ini. Perihal ini hendak membagikan akibat lain semacam banyaknya era yang hendak berasosiasi ke dalam game sampai banyak orang yang turut mensupport game gambling duit asli dalam kompetisi yang terdapat.
Semacam metode intersepsi, metode mengutip ataupun membersihkan bola pula ialah metode yang bermanfaat buat bertahan dari serbuan yang dicoba rival. Tetapi, Kamu pula wajib berjaga- jaga kala agen bola melaksanakan metode ini, sebab dikira amat beresiko. Bila Kamu melaksanakannya dengan salah, Kamu bisa menyakiti rival Kamu serta Kamu dapat memperoleh kartu kuning dari penengah.
Pada 2900, bangsa Mesir memakai graf hieroglif. bandar togel terpercaya ialah bahasa ikon, dimana tiap pernyataan diwakili oleh ikon yang berlainan. Bila simbol- simbol itu digabungkan jadi satu susunan, hingga hendak menciptakan suatu maksud yang berlainan. Rupa catatan serta bahasa hieroglif ini lebih maju dibanding dengan catatan bangsa Sumeria.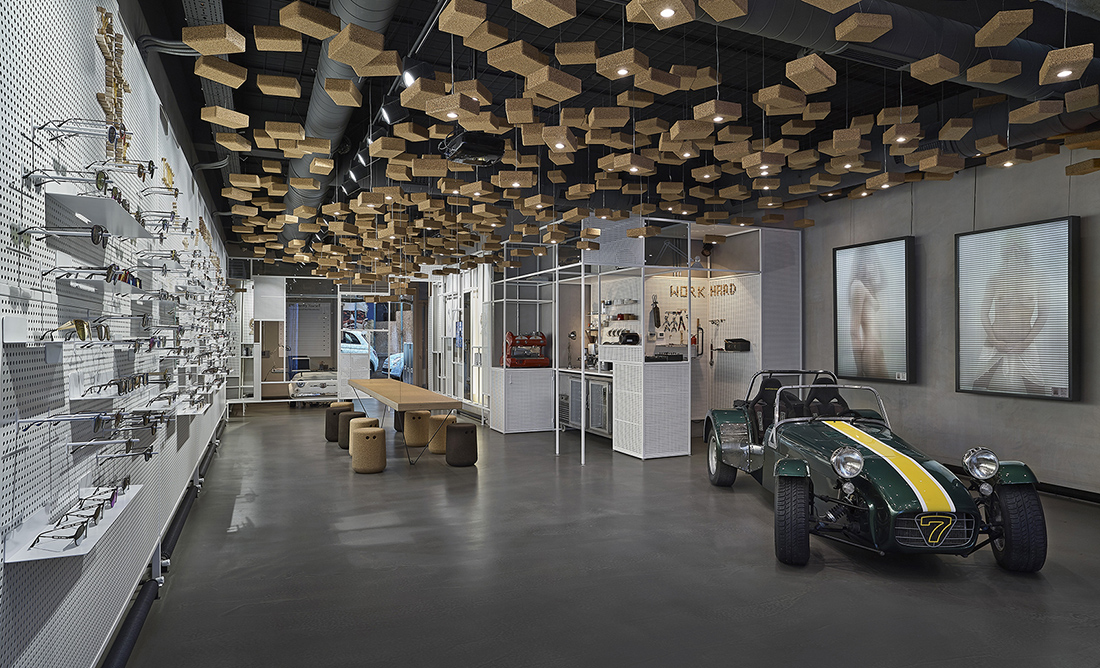 A Look Inside Eye-D's Istanbul Workspace
Eye-D is a recently opened multipurpose venue in Istanbul, Turkey that combines an office, retail space, blogger spot, meeting point, art gallery, coffee shop and music venue all in one. The interior was designed by creative design studio Ofist.
In crowded metropolises like Istanbul, life is busy, fast and hard. Sparing time for everything and everyone is almost impossible. So maybe that's why we are always doing many things at a time; having a morning coffee, while checking mails and news, adding stories to instagram, following friends to catch up with what they are doing, and also keep on doing our work. We also try to relate ourselves with the environments around us. Let's call this user experience. When we are in an exhibition, a bookstore, or a shopping mall, there's always some kind of experience, but usually, because of the life in these metropolises itself or the scale of these environments, the experience is somehow out of human proportion. It is not easy to relate oneself to, or to develop an affinity. So, Eye-D is not just a shop, but a multi purpose venue. It's a blogger spot, a meeting point, an art gallery, a coffee shop or a music venue… More importantly, it is a human experience based space. A place where you not only shop, but involve in other experiences, being aware of your surrounding and valuing it. Then again, as almost everything else around us, the concept of an optical shop has also changed. What used to be very technical, even scientific has now become fashionable. Wearing spectacles or sunglasses used to be a technical need. To fulfill this purpose, shops were designed hygienical, as if designing a health care space. Clean cut. Sterile. Clinical. Considering that your face is the first/most eye catching part of your body, your glasses have a distinctive role in identifying your character, personalizing your look. So Eye-d suggests "why wear a mass brand, when you can purchase alternative, independent designer glasses!". Creating a 'Rayban-free' shopping space, the design solution that we come up with couldn't be anything like common! It should be an extraordinary, alternative, eye catching, funky, distinctive, never getting outdated yet fashionable space, allowing different experiences each time for its users. Our approach was to create a cosy, interactive, user friendly environment, appropriate to human scale, in the middle of the chaotic city. It is a space designed to be addapted to different purposes easily, while developing a communication with its user. We think the strongest instrument of achieving this is the extraordinary use of simple and familiar materials/ideas. Like our usual approach to our designs; we came up with just a few simple, yet very strong design ideas and shaped the whole space within that framework. One of these ideas was to form an iron frame work and panels that create a multi purpose background, allowing easy arrangements for different needs like showcasing glasses as well as art works. The other idea was to assign a light, familiar, friendly element, something simple in form and size, and generate a space using it all around. We decided on cork yoga blocks and ended up hanging 550 of them in 105m² area, 95 of them with light sources. We also hung a 4m long plywood table laminated cork on both sides, from just four corners to the ceiling. Matching cork Bob stools from Modus are wandering around… The key in working on a simple, ordinary material or an idea is the details and how you interpret the idea and implement it. Carefully considered details and implemantations with high quality workmanships are our all time indispensables," says Ofist
Location: Istanbul, Turkey
Date completed: 2018
Size: 1,130 square feet
Design: Ofist
Photos: Ali Bekman