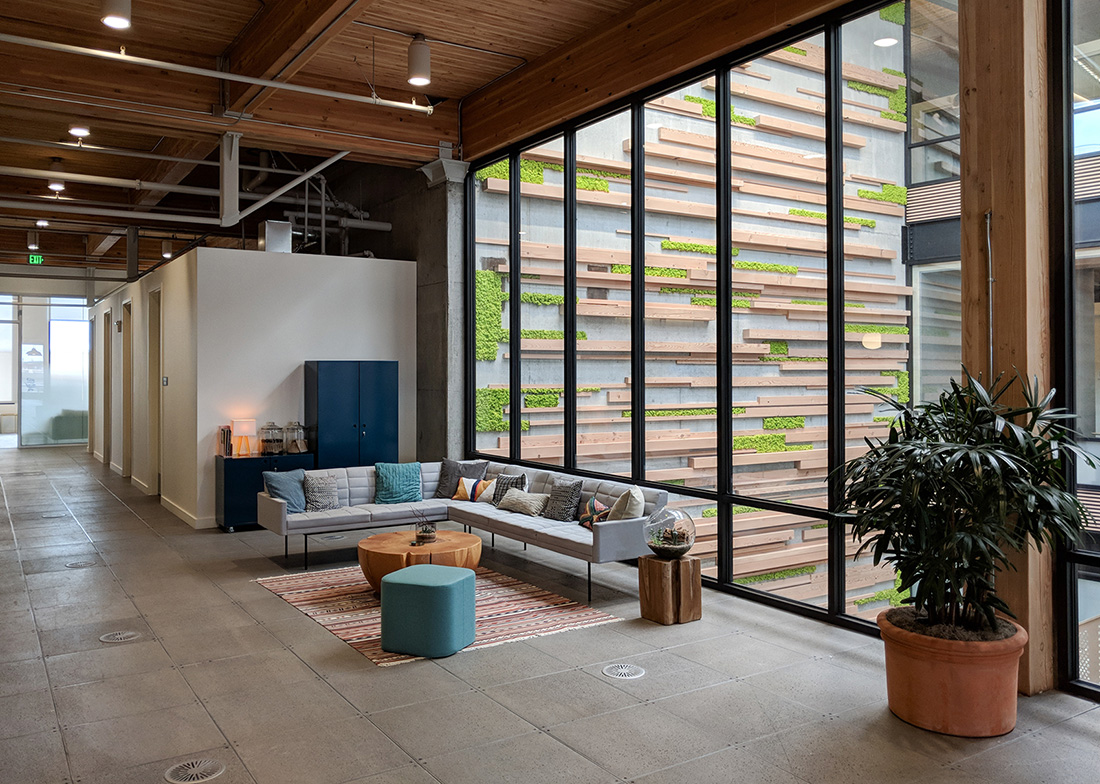 A Tour of Simple's Sleek New Portland Office Campus
Simple, a popular fintech banking startup that unifies various accounts into one accessible bank card, recently opened a second office campus, next door to its current building in Portland, Oregon. The interior was designed by architecture studio Hacker Architects.
"The Simple Campus includes various works of art and graffiti by local artists like the Portland Street Alliance and Clay Creative. In addition to partnerships with office supplies and food/drinks sourced from local businesses, the company is making history as the first company in the city to offer only gender neutral restrooms. The company chose to expand their current HQ with the aim to make the space more personalized for each working group. Designed by Hacker Architects, the Campus was completely tailored to the asks and wishes of Simple's workgroups and employees. The Simple Campus fosters a space to build a creative and inclusive community. Simple employees will enjoy: gender neutral bathrooms, office supplies and food/drinks sourced from local businesses, tailored to each department's preferences, grass roof deck w/ fire pits, artwork by local artist including Portland Street Alliance, Clay Creative, Ann Hudner and Killian, enhanced security, additional parking, bike rooms and showers, open passageway connecting teams, double layer windows to suppress train and outside noise, mothers rooms, weekly acupuncture, a dog policy where employees can enjoy puppy time in a non-bookable room with lounge furniture".