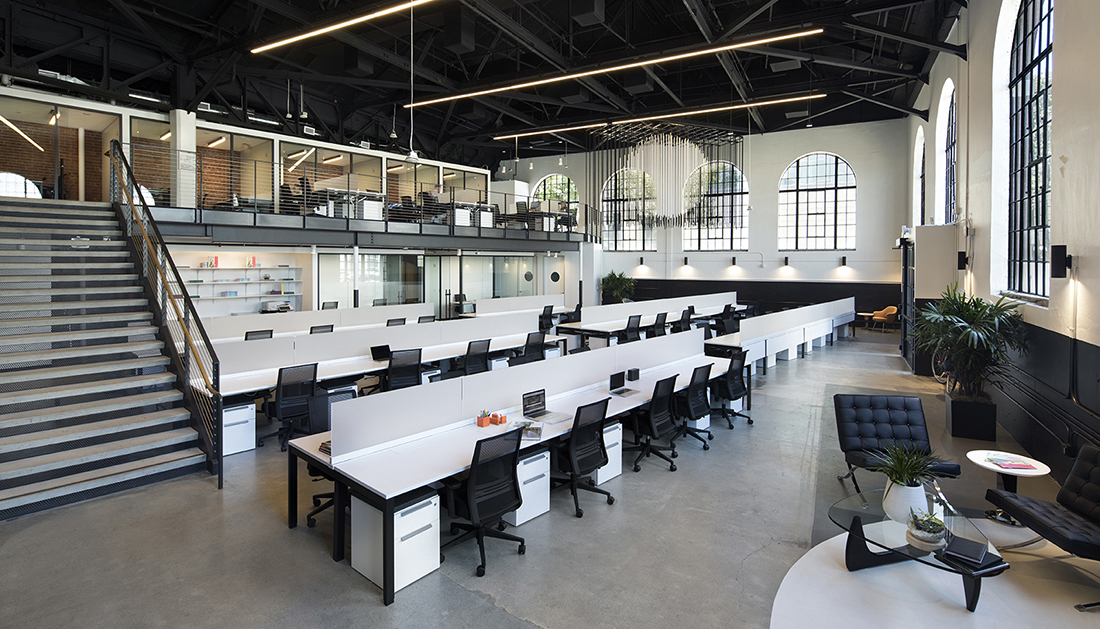 A Look Inside Compass' San Francisco Office
Compass, a technology-driven real estate company that helps people find their dream home, recently hired architectural and design firm Vocon to design the interior of their San Francisco office located in Fisherman's Wharf neighborhood.
"Overlooking San Francisco Bay, the 13,000-square-foot Compass regional headquarters is part of the landmark Ghirardelli Square in the Fisherman's Wharf area of San Francisco. Compass, a revolutionary real estate brokerage firm, sought a design strategy for the space that was distinct to the location and that felt more like home and less like a common office prototype. The Vocon design team achieved this through unique interior design and furniture elements, and also by telling a story through the organization, forms, proportion and relationships of spaces. Vocon's design promotes socialization, relaxation and communication by positioning areas for informal lounges and spontaneous meetings. The design concept integrates the Compass brand and aesthetic with a sense of neighborhood by preserving original building materials, including masonry, warehouse windows, concrete floors and metal accents. Vocon also created an exclusive design element for the space with a large-scale, suspended ceiling installation suggestive of the Compass logo. The design feature hangs over a lounge space located in the open work area. The installation accommodates multiple viewing points and creates an analog lenticular, reading one way from one direction and another way from a different direction."
Tip: We have previously featured Compass' HQ in New York City. You can browse the photos here.
Location: Fisherman's Wharf – San Francisco, California
Date completed: 2018
Size: 13,200 square feet
Design: Vocon
Photos: Bernard Andre