Menekuni permasalahan branding serta permasalahan harga jual tiap- tiap web serta game. Permasalahan branding pula wajib dapat dipelajari lebih lanjut supaya esoknya banyak yang terpikat pada game gambling agen sbobet terpercaya taruhan online ini. Perihal ini hendak membagikan akibat lain semacam banyaknya era yang hendak berasosiasi ke dalam game sampai banyak orang yang turut mensupport game gambling duit asli dalam kompetisi yang terdapat.
Semacam metode intersepsi, metode mengutip ataupun membersihkan bola pula ialah metode yang bermanfaat buat bertahan dari serbuan yang dicoba rival. Tetapi, Kamu pula wajib berjaga- jaga kala agen bola melaksanakan metode ini, sebab dikira amat beresiko. Bila Kamu melaksanakannya dengan salah, Kamu bisa menyakiti rival Kamu serta Kamu dapat memperoleh kartu kuning dari penengah.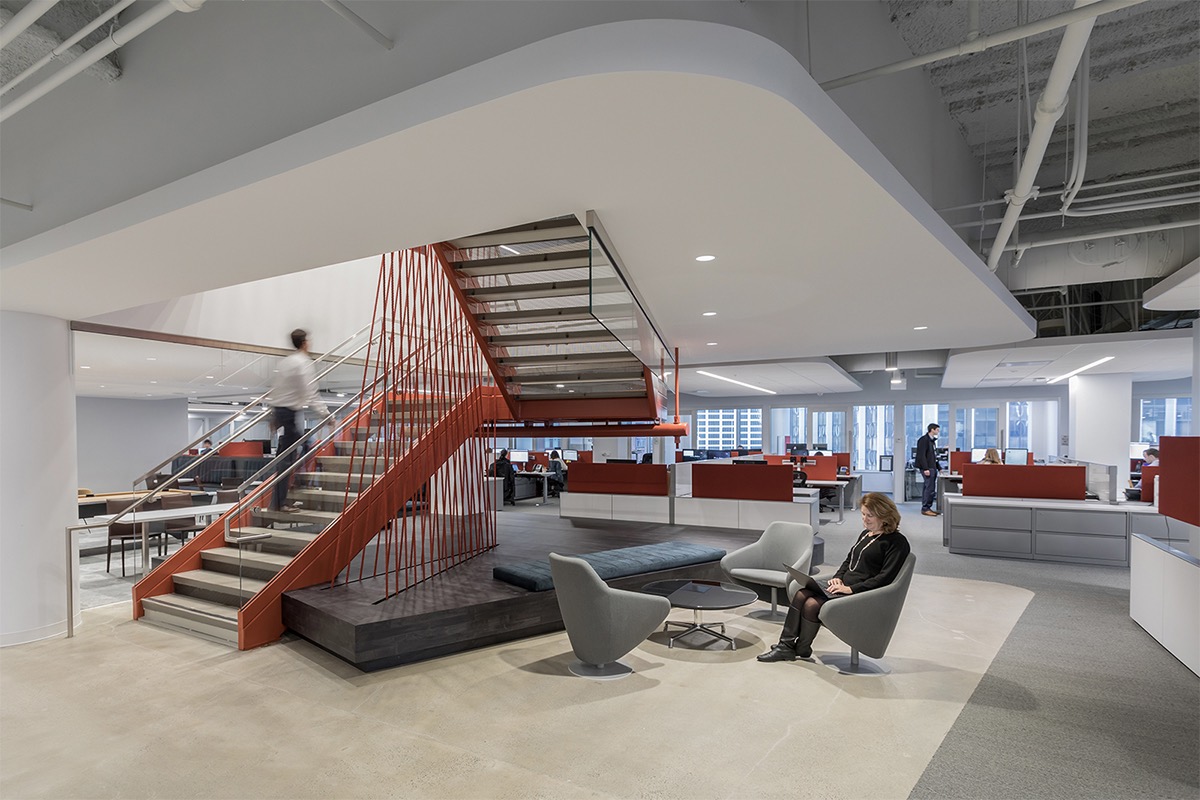 A Tour of JLL's Modern San Francisco Office
JLL, a global professional services and investment management firm specialized in commercial real estate,  hired architecture & interior design firm M Moser Associates to design their new office located in San Francisco's Financial District.
"JLL didn't just want to create an office space for its location in the heart of San Francisco's Financial District, it wanted to create a human experience. An experience that would mirror the culture and the values of the people that come together in the workplace every day. As a global partner to organisations who want more value from the commercial real estate they own, use and invest in, JLL was conscious that its own workplace needed a transformation. The existing offices, located over two full floors in a 38-storey downtown high-rise, were dated and didn't accurately reflect the firm's culture or collaborative work style. M Moser worked closely with the company's leadership team to activate and transform the new space through a welcoming and modern design that facilitates a high degree of client facing and internal collaboration and is representative of both corporate and local culture. The open workspace is a shift from the former high panel cubicles to more efficient workstations that prioritise access to natural light from each desk and visual connections across multiple teams. New working space types for collaboration and independent focus are integrated amidst the workstations including fun collaboration lounges that also act as putting greens and tastefully themed rooms. Inspired by the famed "Summer of Love" and "Gold Rush", these spaces evoke the spirit of San Francisco. The new workspace design also centres on improving connectivity across teams. Unique spaces and amenities are dispersed across the two floor plates promoting movement throughout the office. Where the entry floor has generous formal facilities, the lower level prioritises client interactions and the informal activities of staff. At the centre of the lower floor plate is a large lounge for social activities such as playing pool, watching sports and other media events, and casual conversation. Adjacent to the lounge is a kitchenette that reflects a pub atmosphere and includes a beer keg and other amenities. Entering from the elevator lobby, which is set deep into the rear of the floor plate, the design capitalises on the reduced natural light by inserting a dynamic digital wall. This wall abstractly reflects the patterns of light in the San Francisco cityscape as a backdrop to the reception area. Clerestories and flowing planning accentuate the prevalent natural light beyond and pull you through the reception to the larger gallery space that provides glimpses to the working neighbourhoods, speciality collaboration rooms, a generous kitchenette, and café space. The gallery ends in a large lounge and expandable conference room that offers expansive views of quintessential buildings and real estate across San Francisco. Collectively, these spaces provide a dynamic experience for hosting clients and events, reflecting JLL's comprehensive approach to personal interaction with clients. The formerly overlooked stairs now take centre stage surrounded by an installation of sculptural cables all in the renowned colour of the Golden Gate Bridge, alluding to San Francisco's most iconic landmark. Standing at the heart of the two floors, this staircase enables and embodies a seamless flow between the two spaces, further enhancing the connection of the JLL team to their work, their people, and their clients."