Menekuni permasalahan branding serta permasalahan harga jual tiap- tiap web serta game. Permasalahan branding pula wajib dapat dipelajari lebih lanjut supaya esoknya banyak yang terpikat pada game gambling agen sbobet terpercaya taruhan online ini. Perihal ini hendak membagikan akibat lain semacam banyaknya era yang hendak berasosiasi ke dalam game sampai banyak orang yang turut mensupport game gambling duit asli dalam kompetisi yang terdapat.
Semacam metode intersepsi, metode mengutip ataupun membersihkan bola pula ialah metode yang bermanfaat buat bertahan dari serbuan yang dicoba rival. Tetapi, Kamu pula wajib berjaga- jaga kala agen bola melaksanakan metode ini, sebab dikira amat beresiko. Bila Kamu melaksanakannya dengan salah, Kamu bisa menyakiti rival Kamu serta Kamu dapat memperoleh kartu kuning dari penengah.
Pada 2900, bangsa Mesir memakai graf hieroglif. bandar togel terpercaya ialah bahasa ikon, dimana tiap pernyataan diwakili oleh ikon yang berlainan. Bila simbol- simbol itu digabungkan jadi satu susunan, hingga hendak menciptakan suatu maksud yang berlainan. Rupa catatan serta bahasa hieroglif ini lebih maju dibanding dengan catatan bangsa Sumeria.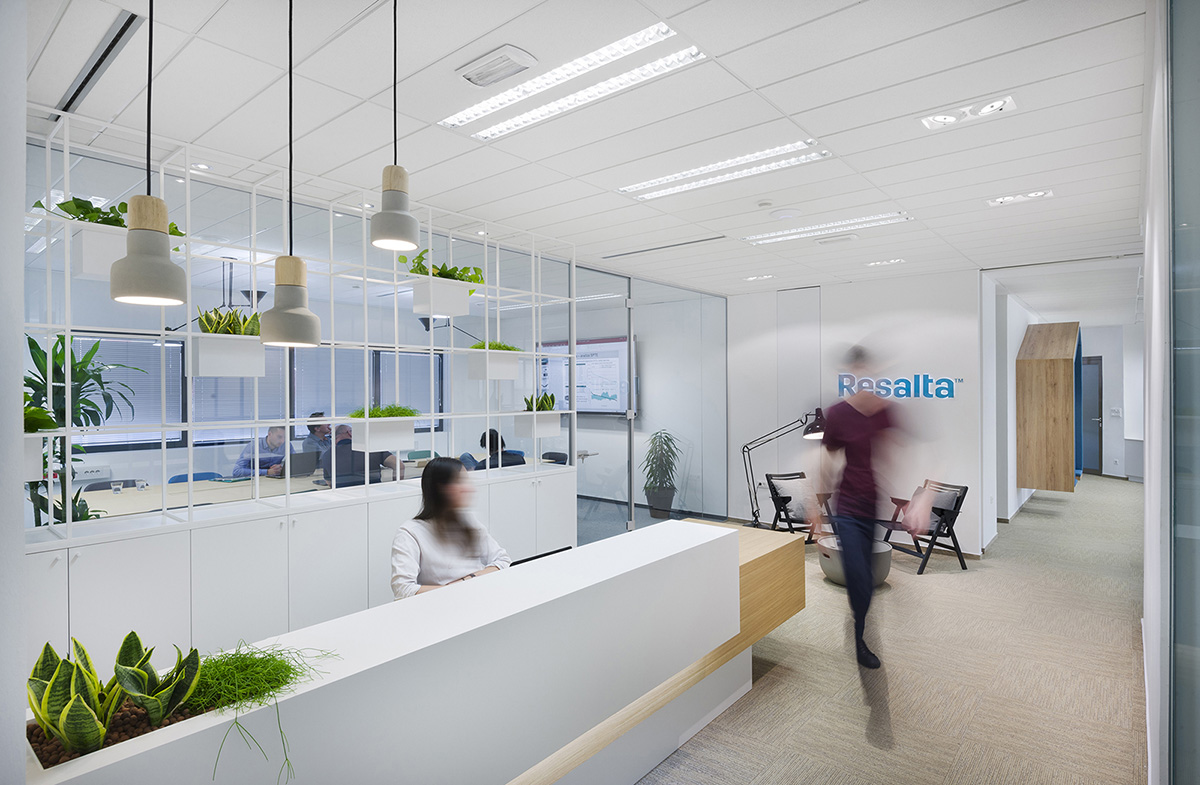 Inside The New Offices of Resalta in Ljubljana
Resalta, an energy company that develops renewable energy projects with maximized energy efficiency, recently hired interior design firm Kragelj to design their new office in Ljubljana, Slovenia.
"When Resalta changed its name from GGE, the company wanted to do more than redesign its brand. The management wanted to acknowledge its incredible growth and adopt a new brand identity to match it. For Resalta to attract top talent from the energy field, it needed workspaces that looked the part and its current offices weren't up to the task. One of Resalta's main challenges to achieving strategic goals was the state of their workplace. They worked in a set of offices that was designed for several small businesses, not one company. There were two main sections, and getting from one to the other was time-consuming. There were separate entrances, and that created a natural rift in the company. Employees could not freely communicate, there were no large meeting rooms, no conference areas, and no common spaces for employees to gather and relax. We first tore down the walls and offices that separated the two areas and enabled free movement between sections by constructing a pathway system to join the two sides. We also designed a functional conference room for large meetings, a new kitchen and a welcoming lobby area. We removed doors and walls, installed glass partitions, and created both individual work zones and common spaces for employees to gather and mingle. We picked a color palette that matches the brand colours of Resalta – dark blues, greens, and blacks. By picking metal accents and simple, clean lines for interior design elements, we reflected the engineering side of the business. Bright open spaces now welcome you in instead of making you feel separate from your team," says Kragelj
Location: Ljubljana, Slovenia
Date completed: 2018
Size: 5,812 square feet
Design: Kragelj
Photos: Janez Marolt