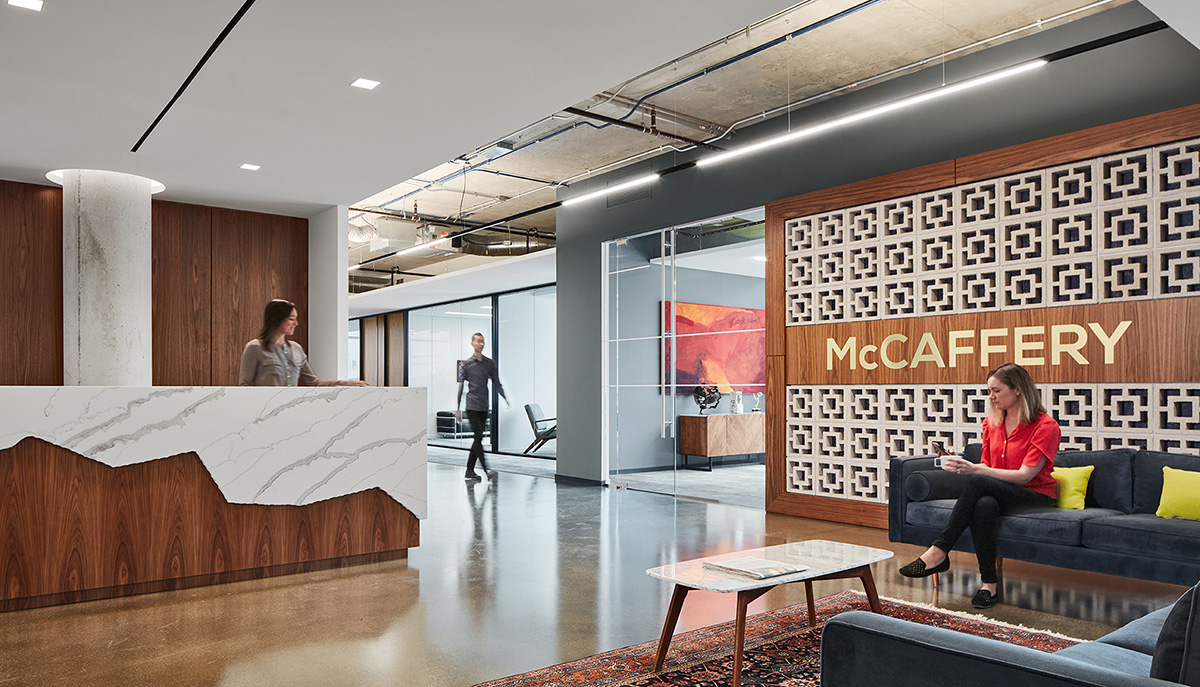 A Look Inside McCaffery Interests' New Chicago Office
McCaffery Interests, a commercial real estate company focused on urban development, recently hired architecture interior design firm Eastlake Studio to design their new office in Chicago, Illinois.
"We designed their 2nd floor suite to highlight their energetic urban surroundings, and showcase their family legacy. Industrial breeze blocks and refined branding in the reception area speak to McCaffery's work in construction and architecture, as does a large model of one of their recent retail developments. Neutral finishes offset bold artwork and engaging exterior views of the classic West Loop ghost signs and street art.

A unique deck, sandwiched between the L track and the neighboring vintage building, provides staff with a place to host events, garden and relax. Colorful detailing on the edge of the doors is an unexpected, cheeky reference to the McCafferys' Irish heritage," says Eastlake Studio.